Yesterday, a federal indictment was handed down against another Alaskan Republican state lawmaker--another black eye for Alaska Republicans running for re-election this year.
This time, the target is sitting state Sen. John Cowdery, who is being accused of arranging to give $25,000 in phony campaign contributions in 2006 to, according to the Anchorage Daily News, Donny Olson (D-Nome), who at the time was running for lieutenant governor. The money would have come from VECO Corp., which was once Alaska's largest oilfield services company. The purpose of the bribe was to get Olson to vote to keep state taxes low on big oil producers here.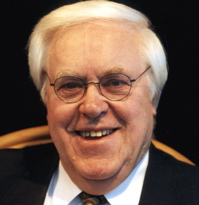 This latest indictment for political corruption can only help the Democrats. As Alaska Republicans fend off lawyers, Presumptive Democratic nominee Obama has made real on threats to win the state, staffing it with an army of campaign workers.
Among the Republican lawmakers who may still be under federal investigation are U.S. Sen. Ted Stevens and U.S. Rep. Don Young, both of whom are running for re-election. Neither have thus far been charged with crimes and both deny any wrongdoing.
At the center of the Cowdery-Olson scandal is Bill Allen, former CEO of VECO. He and another former VECO executive pleaded guilty in May 2007 to bribing state lawmakers to vote against increasing oil taxes. For more than a quarter-century, Allen was one of the most influential businessmen in Alaska and was heavily involved in politics. He contributed hundreds of thousands of dollars to Alaska politicians sympathetic to the oil industry and he co-chaired the Alaska finance committee for the Bush-Cheney 2000 election campaign.
Cowdery, 78, is the fifth Alaska Republican legislator charged in the federal corruption investigation. A lobbyist and a chief of staff to former Alaska Gov. Frank Murkowski have also been charged.
The indictment is full of cagey conversations between Cowdery, Allen and others, all of which were secretly recorded by the FBI in 2006. In one meeting with Cowdery, Allen and Olson were secretly recorded at an Anchorage restaurant. Cowdery tells Olson that it's important to Allen to "vote the way we voted." Olson is quoted in the indictment as saying that he could use some money to "get out there" and campaign. Allen said that the company "can probably go 25," as in $25,000. Cowdery suggests that Allen write a check to the senator. "Probably best for everybody," he said, according to the indictment. It's unclear in the indictment how Cowdery benefited from carrying Allen's water.
Cowdery has served 14 years in the legislature. Among other things, he is known for posting folksy tales about his family and life in Alaska on his website. One such tale invokes Alaska's the past, before oil was discovered here -- and, according to Cowdery, before the work of attorneys spoiled "kindly feelings":
No doubt we will envy some of the virtues of the early pioneers of the past. The fee-hearted hospitality, which made every homesteaders cabin a haven, where a person could find a meal or a place to spend the night, if the need be. That community of sentiment, which made neighbors, indeed neighbors, of that era of kindly feeling that was marked by the almost total absence of litigation. There was a strong, simple, upright, honest integrity of the people of that era.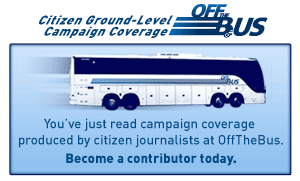 Calling all HuffPost superfans!
Sign up for membership to become a founding member and help shape HuffPost's next chapter