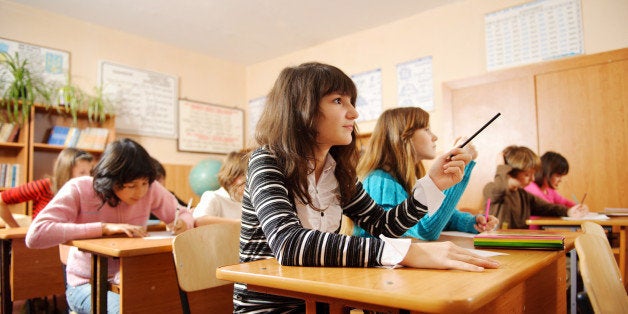 There's something unspeakably romantic about French, and in one's case, quite literally. Despite having no aptitude for languages, one always felt a fascination for this lilting, languid, lovely language, and that was the reason why a few years ago one joined the Alliance Francaise, Lahore.
Instead of enrolling in an elementary French learning course, for reasons that remain unknown, one joined a batch of post-graduates in a Higher Education Commission-sponsored six-month course for learning of French language before they were to leave to leave for government-sponsored PhDs or masters in different colleges and universities in France. The rest as one recalls is a blurred six-months of incredibly difficult French grammar, an uncomfortable wooden chair, a very tall French female teacher, a very gracious Pakistani-French teacher (female), and French textbooks that one could comprehend quite a bit but read atrociously. The downside of trying to learn an intricately complicated language years after leaving college.
Moral of this emprunter le chemin de la mémoire: how smart the students in one's class were, and how one's reminded of them each time the subject of the abysmal condition of education in Pakistan rankles one's mind, or is mentioned in a newspaper or in a talk between people who bemoan the ills in Pakistan. Without really doing anything about it. Since one's not an educationist, or a politician, or a philanthropist, or a billionaire, one can only do one is capable of: write about subjects that are of importance to one, in one way or the other.
Education in Pakistan is one of the reasons why my beloved homeland lags behind in several global human, social and behavioral indexes. Education is the key that sets the groundwork for conditioning the mind to become receptive to information, knowledge and learning, retention, applicability, and skills. Barring a small segment of society that has the means to send its children to excellent or at least good schools is miniscule when taken in context of the entire population of Pakistan, and unless things change on an emergency footing, one fears that not much would change in Pakistan.
The batch of young women and men one attended the French course with were all recent graduates or postgraduates who had excelled in their colleges, and were going for higher studies on scholarships. The most remarkable thing about that group was that most of them came from small towns, lower middle class backgrounds, and Urdu-medium institutions. Yet they were extremely bright, receptive to a foreign language, and able to become quite good at French before one could even roll one's R's, and memorise 37 variations of aller. During those six months and several times after that one mentioned that group to all one met: politicians, media persons, friends or anyone who happened to be sitting next to one in a doctor's waiting-room, or an airplane. Pakistan is full of tremendous talent, and with the right kind of education, sky is the limit. Literally.
As the very wise Nelson Mandela said, "Education is the most powerful weapon which you can use to change the world", Pakistan needs to equip its young with the only thing that truly matters when facing the challenges of a fast moving world, and rapidly changing dynamics. The entire system of education in Pakistan needs to be overhauled, and that too not a textbook too soon. As per Alif Ailaan, a campaign to end Pakistan's education emergency, "More than 25 million boys and girls are out of school, and most of those who do attend school receive an education of poor quality. Of the children who enroll in Class 1, nearly 75 percent drop out before completing their schooling."
The dismal picture does not end there. As per the EFA Development Index, Pakistan's ranking is at 106 out of 113 countries, and that is barely above countries like Eritrea, Burkina Faso, Niger and Chad. On top of that, growth in expenditure on education is less than 2.5 percent, despite the annual growth being 4.1 in Pakistan. And this lack of governmental interest is manifested in all levels, even affecting those who do not attend state-run schools. The list of flaws of government-run educational system is endless: badly-constructed school buildings; lack of basic facilities; absence of science laboratories, libraries, IT laboratories, and playgrounds; uneven teacher-to-student ratio; poorly-trained teachers; corporal punishments; teacher and student absenteeism; substandard textbooks. The worst cases being where the schools are either "non-functional or exist only on paper."
Education is every child's right, and the provision of that is every government's responsibility. Before you take a trip into space, you must provide the environment for the basics. Solid education with an emphasis on enlightenment of mind, of utilisation of knowledge to empower individuals to fend for themselves and make a difference - even if it's small - is every child's right. Education does not need to be fancy but education needs to be mandatory, consistent, progressive, and relevant. An educated Pakistan is what its children deserve. An educated Pakistan that's in sync with the rest of the world in terms of knowledge and its utilisation is what Pakistan needs. Starting today.
Calling all HuffPost superfans!
Sign up for membership to become a founding member and help shape HuffPost's next chapter