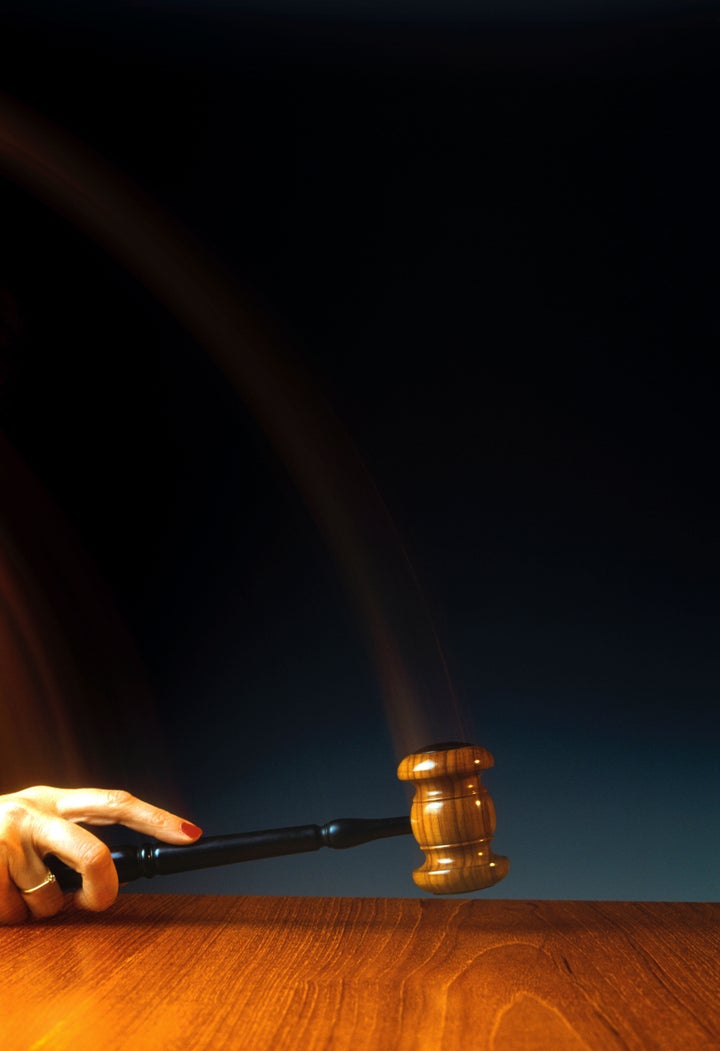 WASHINGTON -- The District of Columbia's anti-SLAPP statute is back in action.
Snyder's attorneys, before his lawsuit was withdrawn in September, had argued that the law was invalid under D.C.'s Home Rule Act. The American Civil Liberties Union of the Nation's Capital had filed an amicus brief arguing otherwise, and D.C. Attorney General Irvin Nathan was poised to file his own brief in favor of the law when Snyder dismissed his suit, leaving up in the air the question of what a court would do when presented with this issue.
It's coming up again: A new challenge has been brought by 3M, maker of Scotchgard, Scotch Tape, Post-In Notes, and thousands of other products.
In late August, 3M filed suit in D.C. federal court against D.C. lawyer and lobbyist Lanny Davis. The suit alleges that Davis conspired against 3M, and defamed the company in "domestic and international forums, and through every conceivable medium," before trying to extort more than $30 million dollars from the company.
The extortion related to some lawsuits filed against 3M owing to the failure of the company's BacLite product -- 3M claims that Davis tried to extort 3M into settling these cases through blackmail and extortion, and with a smear campaign against the company.
Davis filed an anti-SLAPP motion in early October, moving to dismiss 3M's suit against him. On Oct. 31, 3M filed its motion to strike, arguing -- as Snyder did before -- that the D.C. Council lacked the authority to enact the anti-SLAPP law:
[T]he Act violates the Home Rule Act.123 Accordingly, this Court should deem the Act to be in direct violation of the Home Rule Act, deny the Special Motion, and permit this lawsuit to proceed in the manner prescribed by the Federal Rules of Civil Procedure.
And as with the Snyder suit, D.C.'s attorney general is getting involved. On Friday, Nathan filed a motion with the court asking it to allow the AG's office to participate in the 3M case "for the limited purpose of presenting argument to defend the validity of the Anti-SLAPP Act, a statute enacted by the unanimous vote of the DC Council and signed by Mayor [Vincent] Gray that sat before Congress for the required period of review and took legal effect earlier this year, and to assert its applicability in federal court."
Arthur Spitzer, legal director of the ACLU-NCA, told The Huffington Post he does not yet know if his group will get involved with this case.

3M argues in its motions that even if D.C.'s anti-SLAPP law does stand, its case should proceed -- that its suit against Davis is not intended to stifle his First Amendment rights, but to seek relief for harms that came from Davis's unlawful actions. One of the stranger claims in the complaint against Davis is that as a result of of his extorting and defaming and conspiring against the Scotch Tape company, 3M's CEO George Buckley might have lost a British knighthood that had been "promised to Buckley by the Queen of England." Buckley was in fact knighted on June 13, 2011.
RELATED VIDEO: British Company Calls on FDA to Investigate 3M Over BacLite
Popular in the Community