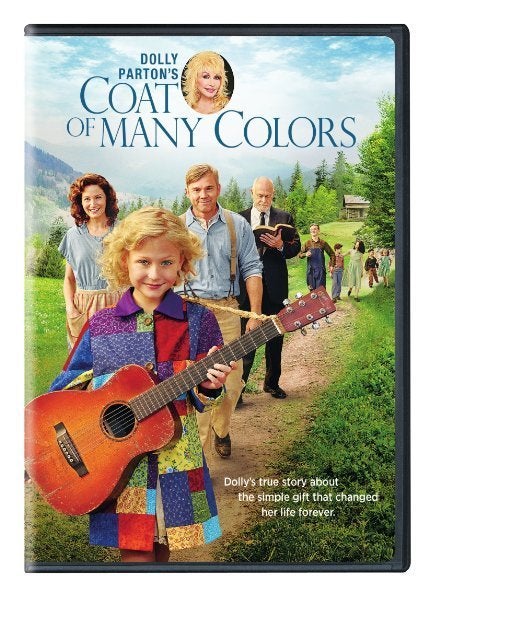 A Conversation with Dolly Parton
Mike Ragogna: Dolly, your Coat Of Many Colors DVD release was based on your autobiographical song though it's not quite a documentary.
Dolly Parton: No, it wasn't a documentary, but I worked very closely with Pam Long who did the screenplay. She read my book and we talked for hours and hours, and she did a wonderful job putting it down in script form. Of course, you can't tell your whole life story, but it's so true to who we were and to the true story of my family. So I was really, really proud of that whole thing. But it wasn't meant to be a documentary, it was just meant to be a movie of the week based on a truth from my life.
MR: And that truth was about your upbringing in rural Tennessee in the Smoky Mountains.
DP: Yes, that was all true, about losing the little brother and all those elements that were really part of what made the whole show so meaningful. That was all based on truth.
MR: The greatest thing about that movie was how it showed that despite the family's poverty, they were survivors and there was plenty of happiness and love regardless.
DP: Oh, yeah. That's who we were, and that's what the whole song talks about. Although we had no money, I was rich as I could be in the "coat of many colors" that mama made for me. She made it just for me, so that was always a special little song for me. I had a good mom and dad and I wanted to show my family. I wanted people to see who I am and where I came from and why I am the way I am, because if I'm any dang good at all, I owe it to my parents.
MR: Beautiful. When you finally saw the movie all stitched together, what did you think?
DP: It really hit me right in the heart. I cried every time. Every day when we watched the dailies back, I would cry. I would cry at this, I would cry at that. I knew that I would never be able to see the show in front of a bunch of people when they had the screening out in LA. I went to the red carpet and all that, but my sister Stella and I finagled a way to see it before the screening. Warner Brothers and Sam Haskell, my partner who produced it with me, made a little room where Stella and I could go watch it and we cried our eyes out. I thought it was so beautifully done. I thought the director did a great job, I just thought the little actors and actresses did great, Jennifer Nettles and Ricky Schroder and Gerald McRaney, how amazing was that? And then little Alyvia Lind who played me... We were so blessed with all these great kids who were in the show.
MR: The song became the title track of your eighth studio album, Coat Of Many Colors, which ended up full of classics that you still perform to this day. What happened on that project that gave birth to so much rich material?
DP: Back in those days, when we used to put songs in albums, they would have a single with an A-side and a B-side and then other songs would just get lost in albums. Of course, any time you record, you hope that any of those songs might be a single. So through the years, I go back through my material and pick out songs that I really think are really good songs and re-record them in the hopes that they could still possibly be a single. In fact, I went back on this new album that I'm just coming out with, Pure & Simple, and pulled a couple of songs from back in the old days. One's called "Tomorrow Is Forever," and I redid it because I thought it was always a good song. One of the songs that was actually used in Coat Of Many Colors is "Say Forever You'll Be Mine." That was back in those days, and we sang it in the movie, so I actually did a real nice re-recording of that one. But everything else is all new material that nobody's ever heard.
MR: Dolly, you're considered one of the great songwriter. How do you view yourself as a torchbearer for women in music? There must be some pride in having broken down barriers, right?
DP: Well, there is. I take a lot of pride in being a songwriter and singer and a musician. The fact that I was a girl just kind of added to it for me. I have been a role model for some of the younger people to show that you can do it, and that it doesn't make any difference whether you're a boy or a girl or whatever. I just always believed in my talent. I always used my femininity to help me along. It was never a hindrance like it seems to have been for some women. I had a house full of brothers and my dad and my uncle that I love, so I always understood men. I never thought, "I can't do this 'cause I'm a woman," I always thought, "I can do this 'cause I'm a woman." [laughs] Before Steve Harvey did his little bit, I used to say, "I look like a woman, but I think like a man."
MR: [laughs] One of my favorite songs included on the Coat Of Many Colors' expanded edition was "My Blue Tears," which was originally supposed to be a Trio piece with Emmylou and Linda Ronstadt.
DP: Yes, and we have a new Trio album coming out and that'll also be in that. But you know Goldie Hawn, years ago, when she was in Laugh-In, she recorded that song and did a wonderful job. I've got a record of that. I thought, "That is the coolest thing, that Goldie Hawn is singing 'My Blue Tears.'" Now that you're saying all these songs... I hardly ever go back to remember what's in each album. You're actually bringing up a lot of stuff that I'm interested in.
MR: You've written many iconic songs such as "I Will Always Love You" and "Jolene." Are there any songs that you wrote that make you say, "You know, this could've been another major hit"?
DP: Yes, I think the song that I just redid, "Tomorrow Is Forever" and "Say Forever You'll Be Mine." Those are two that I think could really be big hits. There are certain songs that I absolutely love from albums, songs like "Down From Dover"; you probably know that one. That's one of my favorite songs I ever wrote. Back when I wrote it, I was hoping that it would be a single, but it was just too suggestive with a young, pregnant girl. Back then, you couldn't even say "pregnancy." Now you can just get pregnant right on television. [laughs]
MR: [laughs] Has that change maybe loosened your tongue a little as you're writing songs these days?
DP: Well, yes, it has as a matter of fact. There's a song on this new album, it's a duet with one of the guys in my band, called "Kiss It And Make It All Better," but it's a sexy song. "Kiss me all over 'cause that's where it hurts the worst." I never would've got away with that before, but to me, it's just about the hurt and kissing away the pain and all that. I always wrote what I wanted to, I just couldn't always get it out there.
MR: Dolly, what advice do you have for new artists?
DP: Actually, I don't give advice, I just offer information for people who ask me specific questions. I think every artist is their own person; I think they've got their own personality, their own style of music. I think their values and their principles are all their own, so I think you have to tailor-make your own career based on who and what you are and what you want to accomplish out of your career. There are certain rules that always apply, like to follow the golden rule, and "to thine own self be true," that kind of stuff. Just know who you are, stand up for what you believe in, and don't let anybody push you around. You can compromise to a sensible degree, but don't ever sell your soul to nobody.
MR: You're about to go on tour, where's it heading?
DP: We're going to tour from June to December. It's the first time in about twenty-five years that I've done an extensive tour in the United States and Canada. I've got a lot of fans in Canada, I'm real excited about doing that. Of course, I'll be doing the old classics, "9 To 5," "I'll Always Love You," "Here You Come Again," "Islands In The Stream" and all that. But I'll be doing at least two or three songs from the new Pure & Simple album, which is the title of the tour. We've got a lot of fun things in the show, I'm looking forward to it, and we'll be in your town soon!
Transcribed by Galen Hawthorne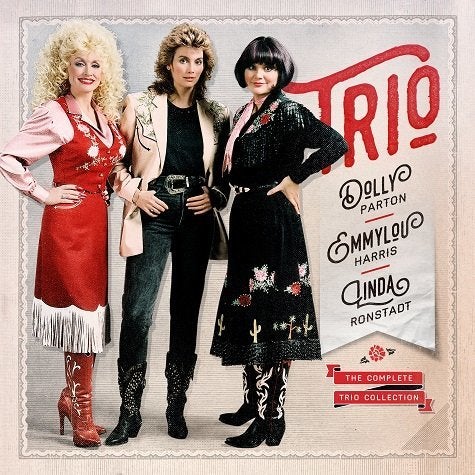 Dolly Parton, Linda Ronstadt, and Emmylou Harris' two Trio albums are some of the most cherished by fans of the three iconic country-crossover artists. Their previous releases as a vocal group--1987's Trio and 1999's Trio II--sold more than five million albums worldwide and won three Grammy® Awards. This new collection will gather those albums plus offer rare and previously unreleased tracks, the three disc set to be released on September 9th in the US.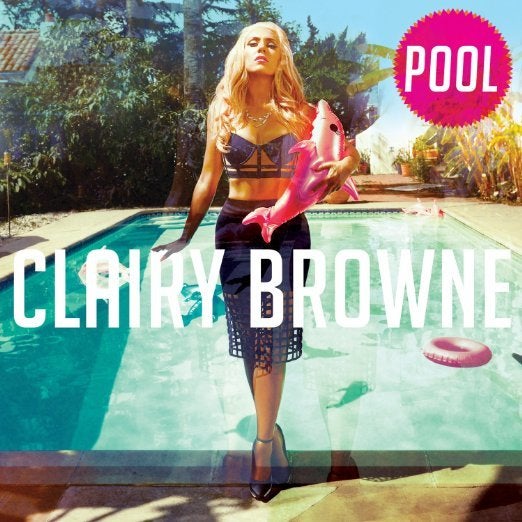 A Conversation with Clairy Browne
Mike Ragogna: Your new album is titled Pool. Is that because every song is dripping with exuberance?
Clairy Browne: What a great description for Pool! Thank you. Pool is a dreamy, sexy and emotive summer party record and for me, personally, it is about new beginnings. I guess that is why it sounds so exuberant! Pool just seemed like a cool title because it embodies the summery feel, slickness and good vibes that were all around me in LA when we were recording. There is a track on the album called Pool which was one of the highlights of the writing sessions. I was at MNDR's studio in LA and the sun was beaming in the window, there was a soft breeze, bright blue sky, trees and birds chirping outside and the energy was really positive and high and summer-like even though it was fall. We were flying on a disco "Off The Wall"-type jam, laughing and having a great time and that organic vibe pretty much inspired not just that one song but the whole album.

MR: You had a perfectly good thing going on with The Bangin' Rackettes, whose single "Love Letter" changed the face of beer around the world with that catchy commercial. So why the solo career?

CB: I found myself in a place in my life were it seemed to make more sense energetically to change things up and write and record with some new people. I had a lot of ideas I wanted to explore and some new song ideas that were along more personal themes so I figured I should work on them them for a solo album. I had to listen to my heart and gut and that was the message I was getting. To try something new, challenge myself musically and not risk getting stale by being pigeon-holed into one style. A lot of people really dug that song and loved the style of music but I didn't think that meant I couldn't do something different or explore my other ideas. My whole life I have always wanted to write and sing pop music and this opportunity came at the right time when I was in the right place and I just thought to myself, yeah, this is what I want to do now so jump in!

MR: You filled this Pool with MNDR—Amanda Warner—who co-wrote and produced the album. Can you share any stories of the creative process, writing and recording?

CB: Amanda is such an excellent person. She is so BOSS. We had a great time working together, there was a natural flow with our writing. I would be working on a verse and she would come in and say "oh what about this?" and nail the chorus perfectly. I would think to myself "are you kidding me!?". Her ideas are endless. We got each other musically right off the bat, I think we both knew as soon as we met that it was going to be a tight relationship, we didn't really need to talk much about how it was all going to work we just got down to it. It felt effortless. I hung out at her studio every day and night for weeks and we would have long sessions where each room had a different set up and I would just move from room to room where someone would be working on a beat or a part and just sing melodies in the air, come up with conceptual ideas for songs, lay down vocals then layer each part until something started to take the shape of an interesting song. We became firm friends fast, not only from a professional perspective but also personally as she became my confidant at a time when there was a lot going on with me. She is dedicated to the craft, she's a gifted and fearless writer and a unique and cool woman and friend. I learned so much from her.

MR: What is it about this music stuff that keeps you coming back for more?

CB: I can't imagine life without having this avenue to express myself with. Even if I wanted to I couldn't stop singing or writing. I have done it since I was young. I don't see it as a job, I see it as my life's purpose. There is a lot that goes on behind the scenes in the music business that might lead you to feel jaded but when you see that album with your name on it get released and you know how much of your soul has gone into making it, you can't beat that feeling.
MR: What advice do you have for new artists?

CB : I still consider myself a new artist, I learn something new every day. I think the keys for me are being persistent, taking risks and never giving up on my dreams. I try to be authentic, driven and passionate about what I do. Stay focused. Work hard. Make sacrifices. I work on my singing and writing every day, as much as I can. I love it!
MR: How do you suggest one—wait for it, it's going to be really bad—"swim" through your new album Pool?

CB: With a tall drink or a fat one and an intention to feel the party.

MR: What does the future bring for you and the world? No consulting your 8-Ball...

CB: This is only the beginning. I have so much more I want to achieve and want to do. I have so many ideas for songs right now, releasing Pool has only served to inspire and motivate me even more. Watch this space!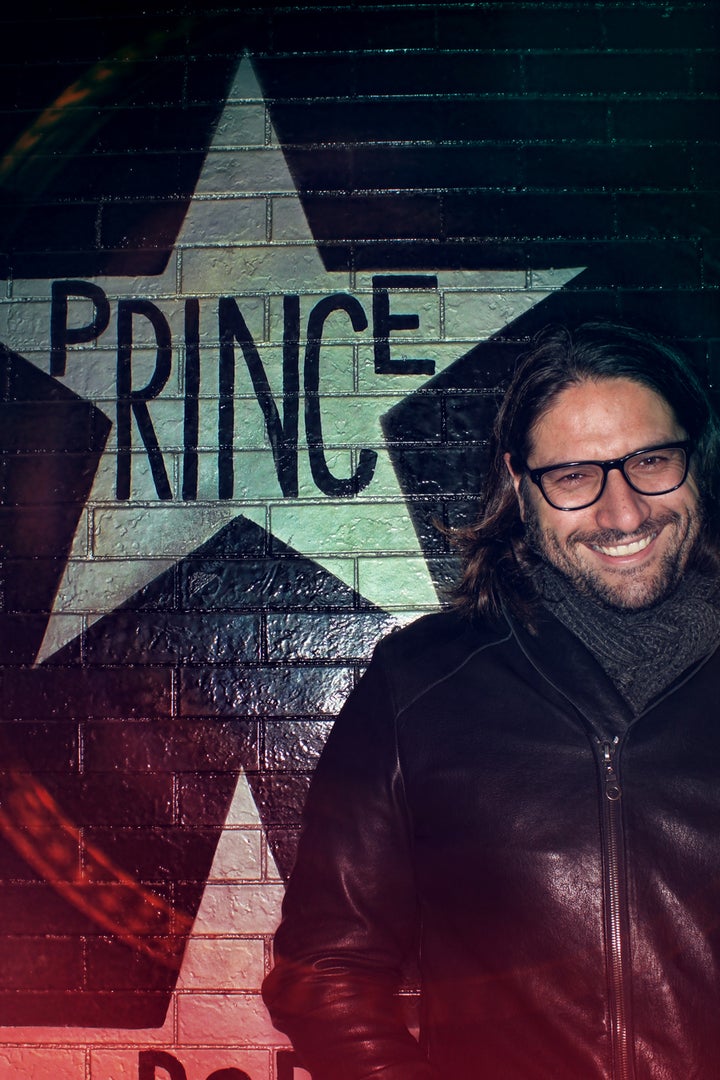 A Conversation with Mathieu Bitton
Mike Ragogna: Mathieu, I know you worked on various Prince projects. How did the news of his passing hit you?
Mathieu Bitton: Complete devastation. For the first time, I felt what people must have felt when John Lennon was killed. Utter sadness, anger, denial and heartache. Prince was not a friend. Prince was someone I greatly admired and was fortunate enough to meet many times throughout the years, the culmination of which came together in a project I helped produce and art direct/design for Warner Bros. in 2006. Due to Prince's 3121 release with Universal at the time, the 2-CD compilation was pushed back to 2007 so as not to compete with Prince's album. It's been nearly two weeks since he passed but I still have chills every time I hear the word "was" when referring to him. There is an early rehearsal of "Purple Rain" where Prince sings the lyrics, "...gotta shake this feeling baby," over and over. I always thought this was before he wrote the lyrics but what he sang in that rehearsal is what I feel when being asked this question. I just can't shake this feeling.
I have been a Prince fan for about 34 years--I am 43--so I can't compute a world without him yet. I keep thinking he's gonna pop up somewhere at a gig or walk into Sayers club in Hollywood like the last time I saw him last year. My whole childhood in Paris and then Los Angeles when I moved here at the age of 14, revolved around Prince. Collecting Prince; Seeing Prince shows; Trading Prince bootlegs. Talking Prince until my family would ask me to please change subjects. Maybe even stalking Prince as a kid, hiding outside his Avenue Foch apartment in the 16th arrondissement of Paris. My realization after his death was one of harsh reality. I always felt 15 again at a Prince show. The anticipation of him hitting the stage in a club, even if I'd waited around for hours, gave me chills no one else ever gave me. So this is now a new reality. I will never be 15 again, but I have so much gratitude for Prince. Not only did he entertain my ears and eyes and all my senses all these years but I also met so many amazing people, musicians, photographers, designers, managers, assistants, publicists etc., etc., many of which became very close friends. And we are all mourning together now.
MR: How far back does your association go?
MB: I first met him on July 9, 1988, when my dad woke me up in the middle of the night with a phone call claiming he was standing next to Prince at Les Bains Douches nightclub in Paris. Now my dad used to always make fun of me for being such a Prince fan and often messed with me to see my reaction. I figured this was no different so I think I hung up. He called again and described Sheila E wearing one-legged tights. He said there was a stage set up with instruments. So I said, "Okay, what kind of guitar do you see on stage?" He paused for a second and said "There's a strange Greek-looking blue guitar that looks like it has a horn growing out of it on top." I knew this was the Blue Angel. Like a scene from a Tex Avery cartoon, it felt like before the phone hit the receiver, I was already outside the club about a kilometer down the road. My dad had told me to make sure I say I was his friend and not his son so I would be able to get in. Of course when I arrived, it seemed like there were a thousand people outside the club 7 Rue du Bourg l'Abbé and I saw Marilyn, the bouncer who never let anyone in she didn't know, and saw my dad talking to her so I yelled "PAPA!" Somehow, I got in anyway and people outside were really hating on me. "Why him?" "He's too young!"
So I walked straight down to the club below the restaurant where I had previously seen Prince several months before but was too paralyzed to try to say hi to him or ask for an autograph or anything like that. But this time, I think due to a half-sleep-state, I saw him in the VIP section and decided to try my luck. I got past the security and said hello. I have no memory of what he actually said to me but I remember him looking at his bodyguard Gilbert Davison like "nice work Gilbert, nice work." But the wonder of the club, Hubert, was there too and he knew me well so I didn't get kicked out right away. In a very dramatic Dostoyevsky-esque manner, I said something about how I had just recently bought The Black Album with my Bar Mitzvah money and how I was a huge fan but it seemed like his career was taking a strange turn with Lovesexy—which had the amazing Jean Baptiste Mondino nude cover—and was on my wall, opening the doors for many insults and jokes at my expense by friends and family. He looked at me like I was crazy. I remember shaking his hand but I don't know if that was before or after we spoke. Well, I spoke. Gilbert, or maybe it was another bodyguard, looked at me and said, "Thank you, goodnight." That night, Prince performed an incredible surprise show there, wearing a 1999-era reminiscent coat with studded shoulders. He funked his way through such classics as James Brown's "Cold Sweat," The Staple Singers' civil rights anthem "I'll Take You There" with Mavis Staples taking the stage, and Sign O' The Times tracks such as "Forever In My Life" and "Housequake." I don't think I could sleep for several days after that.
MR: What kinds of projects did you work on for him?
MB: In the early days, I did consulting work for Warner Chappell who handled his publishing and ended up doing anti-piracy work through a New York company and then directly. I had the opportunity to help with bootlegs as I had a big collection of them and had even designed some, unpaid, when I was a teenager. It was hard to keep up as Prince's employees would come and go very often so at some point, it just stopped. Then in 2003, I was brought in to work on all the marketing for Universal Music's DVD release Prince Live At The Aladdin, Las Vegas. I was at the show in 2002 so that was fun to work on. I did something a bit unorthodox which was to completely redesign the product for ads and posters as Universal felt it needed to be bolder than the DVD cover and I liked the challenge. So I did posters, full page ads in publications like Rolling Stone, SPIN, L.A. Times, USA Today, etc., as well as promotional CDs that are really sought after in the collector market now.
I was also involved in a show at BB King Club in Universal City in 2003 where Prince famously turned away the microphone and did an all-instrumental show performing his "N.E.W.S" album in full. I designed passes, merchandise and other event material for this show. Then in 2006, I was hired to help put together a 2-CD greatest hits compilation, initially titled Prince Collection that would fulfill the last release on his WB contract. There was quite a bit of drama around the release at first. Another fan, Geoffrey Dicker, was involved early on, putting together a chronological track list that included some 12" mixes and B-sides. I was given a chance to make some changes to the track list and then designed the first round. My official credit was Creative Consultant, Art Director, Designer and Archivist as the art featured hundreds of Prince records from my collection. Then when Prince was presented the initial track list, he initially didn't like the title and was opposed to including some of his more raunchy songs like "Soft & Wet," "Erotic City," and "Sexy MF." Karen Ahmed and Scott Webber, who worked for Rhino/WB and who I worked with, were in contact with Prince's representation asked me to try to alter it to please him. I resisted at first because, as a fan, I wanted that "Erotic City" 12" mix on there. At this time, we decided to change the title to Ultimate Prince, which everyone liked. I was still thinking it was hard to call something "Ultimate" if it didn't include some of those raunchy tracks.
Then as fate would have it, one night, I was with an artist and friend I managed at the time named Rocky Dawuni who had these great "Afro Funké" parties at Zanzibar in Santa Monica on Thursday night and Prince used to love to come in and hang in the back room and listen to DJ Jeremy Sole's eclectic playlists. One of these Thursdays, I ended up in the back room with Rocky and Prince. Rocky mentioned to Prince that I was the guy working on the Ultimate CD. I proceeded to have one of the deepest and most amazing conversations about music, master ownership, publishing, and most amazingly, a rare insight into his feelings about his catalog and those raunchier songs I so wanted to include on the album. He explained to me that his spiritual beliefs had evolved to a place where he didn't see the need to represent songs with raunchy lyrics. At that time, he had already been a devout Jehovah's Witness and had started changing lyrics to certain songs he said he still wanted to play but had cleaned up. Like with "D.M.S.R." from 1999 he changed the lyrics from "Shake your body like a whore" to "Shake your body like you want some more." I should have recorded this conversation because being around Prince; I always got nervous around him and don't always remember the things he said. He had that Jedi mind power.
To paraphrase him--not that he ever allowed recording or notes, and this was not a planned meeting--he said something to the nature of, "When you have children, they are yours and you can mold them however you want to. But once your children go out in to the world they are no longer yours. You can't control them, you can argue with them, but you don't have to agree with them." At that moment, his bodyguard Raul gave me that look like it was time to go. Later that night, I realized he was obviously talking about his songs and spoke with such passion and diligence that I reported this back to WB. The songs came off and everyone agreed on the track list. I did the art and he approved it and I was told later that he requested a poster of the record collage my friend Hugh Brown had photographed of my record collection. We ended up doing a promotional poster of that actually. My biggest regret is that I never officially photographed him. I photographed his protégé Andy Allo and recently Kandace Springs' album art for Blue Note. Prince said "Kandace has a voice that could melt snow." I love that.
I'm also glad that I was able to attend so many of Prince's legendary house parties. I also saw him several times with Lenny Kravitz, in Paris, L.A., Rome, NYC and more. He had such an amazing presence. I will always miss that. I wish I had gotten to know him better. He was so private. So unique.
MR: How did Prince's music mold or influence your tastes and career?
MB: Prince's music influenced my whole life because I was so into his music that I knew I would move to the U.S. and work in the music business. He gave me my earliest taste of Funk too. I discovered so much music thanks to him. He was such an amalgamation of the greatest artists of our time: Jimi on the guitar, Miles with the wit, enigma and fashion, James Brown with the moves, Stevie on the drums, Richard Pryor behind the scenes, Muhammad Ali on stage and Duke Ellington at the piano. For the longest time Around The World In A Day was my favorite album. I hate the concept of "favorite" because every album, every song is so different. He always challenged himself to grow and expand. He was uncompromising, unparalleled, and peerless. I feel like only Prince could do Prince. He could wear some goofy outfits and we would say, "Well, yeah, he's Prince!" He had his symbols and his custom guitars and light-up shoes and heels.
MR: Do you have any favorite songs or albums and why are they important to you?
MB: I would have to say Sign O' The Times if I had to pick one. There are so many iconic songs on that album and this was the soundtrack to my transition from moving from Paris to L.A. "If I Was Your Girlfriend" is like nothing else you've ever heard. I love that sped up voice, better known as alter-ego Camille. "The Ballad Of Dorothy Parker" is one of the greatest ballads of all time.
MR: How about cultural moments, when he randomly appeared on TV or at other artist's concerts, etc.?
MB: I would have to write a novel about that, and maybe I should. But I have so many amazing memories from Prince being on the side of the stage at a Miles Davis concert in Paris, to a day in 1991 when I went to see the movie Soapdish with my friend Gil and Prince and his entourage walked into a theater in Westwood and sat behind us. I could not concentrate on the film. I have no memory of the actual film. Going to one of those 3121 parties in L.A. and ending up watching Prince and Stevie Wonder jam in his living room, how do you top that? But that's what Prince was about—topping himself time and again. I have hundreds of stories because I have seen Prince perform over a hundred times. Even my oldest son Miles had seen him five times by the time he was 14. And Julien, my 13-year-old saw him at the Forum in 2011. I am so glad, especially now, that they got to witness that level of true entertainment. We are just gonna have to adapt now. This is history now. Prince is history now.
Another fun memory is walking into a Prince after show in LA and him saying, "Who ordered French fries?" Or once I brought a beautiful model friend named Natalie to one of his legendary shows at the Roosevelt Hotel in LA and Prince raised his hand up to give me a high-five as I was feeling pretty cool walking in with such a beautiful woman—and what did he do? He psyched me when I raised my hand. He was the funniest person. I would often see him in the back of the room at clubs all over the world or jumping on stage and playing keys, like last year with Liv Warfield at Sayers Club. And I always supported whatever he was doing. The O2 residency in London, the Forum residency in L.A., the 3121 residency in Vegas—and I hate Vegas but I went to three shows there on top of going to see him at the House Of Blues and Aladdin. The last two times I saw him in person was at Sayers last year and at Andy Allo's Hotel Café show, which I was shooting for her. At one point, he saw me turn to him, unintentionally, camera in hand, and gave me the "don't you even try" look. I was frozen and turned right back to Andy.
MR: Ha! Mathieu, rumor has it--well, not really since the Billboard piece on you confirmed it--that you own one of the more intense collections of Prince releases and memorabilia. So tell us about that and what are your favorite pieces?
MB: That is something I started very young. I guess I've always been collecting things. It started with collecting Bowie records and then I switched to Prince. He had a lot more B-sides and singles I could collect. It became an obsession. I had to have everything. I started very early. By the time I was 11, I already had some great pieces and all the Paris and L.A. record store clerks and owners knew me by name and knew me as the Prince kid. Anytime something good came in, they would call me--I lived in Paris until I was 14 and a half. I had to have every album as it was released in every country. Promos, test pressings, acetates...you name it, I had them. But my status got raised when I was 14 and my friend Serge at Monster Melodies in Les Halles called me saying a Warner/WEA rep had just brought in a Prince Black Album, a real one, and I was his first call. He said he knew I couldn't afford it but he wanted me to see it anyways. I went in and my jaw dropped to the floor when I held it. The price? 8000 Francs--about $1500 at that time but with inflation amounts to $4000 today. I told him I was gonna buy it. I had recently had a Bar Mitzvah and had some cash and these gold coins my godfather, French designer Gerard Darel, gave me. You best believe I cashed those suckers in and bought the album! That's my prized possession and I've held onto it for 29 years. I have treasures: handwritten notes; autographs, my favorite one is signed "Stay Wet, Love, Prince" from 1982...he stopped signing them around 2001; advance CDs and cassettes for unreleased albums or maxi-singles; shoes, and a 1977 test pressing for "For You," which was released in 1978.
MR: What did Prince mean to you?
MB: He meant everything to me. He was the greatest indirect teacher I ever had. I learned about business, law, music and so much art through him. One night in Rome, in 2009, I think it was, I went to his show with Lenny and we went to dinner with him afterwards in his hotel room. I remember talking about Betty Davis--his mentor Larry Graham played bass on her debut--and the funk band Kane & Abel, which I suggested he check out. Not sure if he ever did. Having dinner with him was surreal. He was such a gentleman. And such a perfectionist. When we arrived, he was watching the concert from that night with the full band to see how they could make the next show better. I just sat there in admiration. When I say he was a gentleman, he literally pulled up some chairs for us to sit on. He didn't have to do that. He was Prince! I will miss these unplanned moments. I feel like everything was off the cuff with him. I will also miss those phone calls to get Prince into the venue at a Lenny show. Bercy in Paris was the last one. He was supposed to come to the last show Lenny did in L.A. last year but at the last minute Prince flew back to Minneapolis. How unfortunate.
MR: What do you think were his greatest contributions to culture?
MB: He was his own greatest contribution. He was like those aliens George Clinton and P-Funk always talk about. He was beyond human. He did everything. Whether the public thought he succeeded or failed at it, Prince knew he always succeeded. He broke down every barrier. He showed young artists the way to being your own boss, and owning your music. He taught from his own mistakes and experience. Although I doubt he would ever call them mistakes. Everything was an experience. As a fan--he didn't like that term since it was short for "fanatic"--I always struggled with other people telling me he was finished. Like Woody Allen, who's another idol of mine, people always referred to his "early great work." But Prince was never interested in repeating himself. Why did he need another "Purple Rain" when he had "Purple Rain!" He put out 39 albums in his lifetime and 3 compilations, including Ultimate Prince. The Very Best Of Prince is #1 on the charts as we speak. Ultimate is #6. His Musicology tour was so massive at a time when people dismissed him and his importance in the world of contemporary music.
He was so generous with his art. In the end, he destroyed his body to entertain us. I always imagined Prince would be doing blues shows at 90 years old. It's sad that people have to die to get recognition in this world, but he had plenty of it. There are so many tributes happening. I got to work with Dave Chappelle recently who was a close friend of Prince's. He had the most amazing unplanned jam session in L.A. last week. John Mayer, Goapele, Nas, Stevie Wonder and so many other great musicians jamming for four and a half hours honoring the spirit of Prince...and they didn't have to just play Prince songs. I think Prince would have loved that jam because it was about true musicianship. No one got paid. I was the only person allowed to shoot—all night—and not one person talked about money. It was "real music for real people" as Prince often referred to his jam sessions as. The reason I bring this up is that when Prince died, I was hopeless. I couldn't think of many people who could entertain me as much. That night, thanks to Dave Chappelle, I felt hope again I love touring with Lenny because he's also a real musician who has a real band. Prince stayed all the way to the end of the last Lenny show he came to. I saw that as a huge compliment. But as far as contribution, he gave the world one soul who could literally do everything. And he did it better than anybody else.
MR: What do you notice his attitude was towards new artists? Did you watch him develop any, and if so, who were they and what kind of growth did you notice in their creativity?
MB: Prince always championed musicians, especially young ones. He helped so many young female artists find their path in a very testosterone-heavy industry. He taught them what freedom was like. He died a free man in terms of finally owning his masters. He empowered women like no other musician did. Think of early on with Gayle Chapman, Wendy & Lisa, Sheila E, Vanity--I can't believe they died two months apart at the same age, Sheena Easton, Apollonia, Jill Jones, Candy Dulfer, Mayte, Chaka Khan, Mavis Staples, Bonnie Boyer, Elisa Fiorillo, Rosie Gaines, Kat Dyson, Liv Warfield, Andy Allo, 3rd Eye Girl, his last band consisting of only women, and so many others.
I never got to see him in the studio or anything like that but as a spectator I have seen some amazing musicians who were great musicians when Prince met them. He often saw potential in people who never saw it in themselves. He reminds me of my French hero Serge Gainsbourg in that way. He did the same thing. Prince did not seem to waste any time playing with his band or with other artists. I feel like every note meant something to him.
MR: With Prince gone, is there anyone who helps fill that creative gap? Do you know of anyone who he admired enough that might be that artist?
MB: I'm sure there are so many talented artists out there, like Jack White He's incredibly talented and uncompromising. I'm very fortunate to work with great artists like Lenny Kravitz and some of the younger artists I've worked with recently. I know Prince loved Lenny. I saw it in person and I've been told that many times. I look forward to the next Kravitz chapter. Prince is inside all of us but as a musician I know Lenny carries something special. D'Angelo is the other guy who does it for me. He's brilliant. He will only put out an album if it's a masterpiece. And if it takes 17 years for it to come out, so be it. I was happy to work with Kandace Springs recently as I know Prince really liked her and had played with her since he met her in 2014.
MR: You also have a history in fashion. What are your observations of how Prince approached his visuals both on stage and in his personal life?
MB: Well, Prince was a fashion icon. And he designed his own stuff. I just saw some drawings yesterday that he would give his costumiers or wardrobe people. He even drew his own jewelry like those ear cuffs he used to wear a lot. As far as fashion goes, Prince was never "off stage." You never saw him looking regular. My friend Jeff Gold who was Prince's Art Director at Warners for many years recently told me a story about working on the Diamonds & Pearls album cover and how Prince wanted a certain picture everyone thought was too wild. When confronted by Jeff, Prince said, "What, you want me to dress like you?" I have heard this story from many people who worked with Prince. He was funny but he was serious. In the end, Jeff came up with the hologram idea and Prince loved it. Prince would not be seen in regular Joe Shmoe clothes. I would sometimes be around for a whole evening and night and he may have changed two or three times in that amount of time. The dinner look, the party look and the after party look. There was never another like him when it comes to fashion.
MR: What do you make of the apparent drug discoveries?
MB: Right now, it does seem like he was dealing with terrible pain and, understandably, had to medicate for it. But I wasn't there. I do wanna say I find it absolutely disgusting the things people are willing to say for a headline. That's tabloids though, and a lot of people seem to think tabloids are news. That's very sad. When I heard about the prescription drugs though, an old outtake of his called "My Little Pill" from the cancelled soundtrack to James L. Brooks' I'll Do Anything, which Prince originally wrote all the music for, came to my mind. In the song he says: "All my cares and troubles dive right off my window sill every time I pop my little pill." In the song "Fascination," he says "The pills gonna leave a side effect that'll take another pill to correct." It's heartbreaking. I wish someone had saved him. The world needed many more Prince years. It's a very tough reality now. I hate to think he was in so much pain. He gave us so much. He was truly selfless and dedicated his life to his fans and to God before all. A lot of his music was prophetic. I recently read that he wrote "Sometimes It Snows In April"—about the his Under The Cherry Moon character dying in April —on April 21, 1986, thirty years to the date of the day of his passing. He died in an elevator, which instantly evoked the lyrics of "Let's Go Crazy" "...are we gonna let the elevator bring us down, oh no, let's go."
MR: Wow. Currently, you work with Lenny Kravitz in different areas. Just curious, is there a Prince/Kravitz connection for you?
MB: Yes, absolutely. They were friends. They jammed together. They recorded secret songs together. Lenny even sings background vocals on "Billy Jack Bitch" from The Gold Experience and no one knew about it. Now go listen to it and you'll see how obvious it is that it's Lenny singing. I got to witness a few shows where they performed together. The first time was at the Apollo in 1993 when they sang Prince's "When U Were Mine" from Lenny favorite album Dirty Mind. Then at the Palladium in New York, Club USA… Lenny is really broken up about it. I think we are all still in shock. Lenny often says that Prince was a big influence on him when he started out. I am glad that so many Prince fans are also Lenny fans. I'll be happy to see them at his shows. He's another one who gives his all and bares his soul in concert.
MR: Lenny also affected music, especially in the '90s, in a profound way. What does Lenny Kravitz's music and cultural contributions mean to you? What do you think are his greatest moments to date--material, performances, or personal interactions?
MB: Lenny was a breath of fresh air when Jeff Ayeroff--who art directed Parade and other Prince covers--and Jordan Harris signed him to Virgin Records in 1989. Like Prince, there was no one else who sounded or looked like Lenny. People said he was trying to be Hendrix or Lennon or Prince or whatever but he was being Lenny. He had his influences just like Jimi or Prince did. Although I've known Lenny for 30 years, I was also a big fan growing up and still am today. I get really excited when I'm working on a new project with him. I get to travel and tour with him, shoot everything, it's a lot of fun but he's also a perfectionist and carries many hats from producer to actor to interior designer, plays all the instruments, etc.. I'm glad he trusts me the way he does. I can only work with real musicians. It's also thanks to Lenny that photography became a real job for me. I had shot many album covers, some ads, publicity photos or whatever before I worked with Lenny, including the photography for my Grammy-nominated Jane's Addiction box set A Cabinet Of Curiosities. But he pushed me to really hone in on the art and it's now my main thing. I love it.
MR: You've designed many CD and vinyl releases as well Quentin Tarantino's Blaxploitation book, What It Is...What It Was!, and you also designed books for Bob Dylan and Lenny. What are you working on now?
MB: I just finished designing a really cool coffee table book for the upcoming Ryan Gosling/Russell Crowe movie The Nice Guys as well as a crazy super deluxe vinyl for it, for which I even created a nude 3D gatefold that comes with custom 3D glasses. And other cool stuff. I just finished doing some James Brown and Parliament vinyl reissues. I just returned from Sofia, Bulgaria, where I have a photo exhibition entitled "Ascension" and I am preparing my third exhibition, "Darker Than Blue," at the Leica gallery in L.A. September 8th. I'm working with Lenny, of course. His next album Negrophilia is an incredible Funk opus with special guests ranging from Maceo Parker and George Clinton to Kenny Burrell and Allen Toussaint. I just photographed a great new Motown artist named Sebastian Kole, the day of the Prince plane incident, the news of which interrupted our shoot for a while. I also worked with the legendary Dr. Lonnie Smith for Blue Note. Today, I've been designing my friend Chris Pierce's new album You've Got To Feel It recorded at Muscle Shoals with the Muscle Shoals All-Star band. I also photographed that with my favorite camera: my Leica Monochrom. Just worked with Dave Chappelle, shooting photos for his next TV special. Also planning a couple photography books, the first of which will be of my Lenny photos. I am also hoping to start a very cool series of projects with my dear friend Quincy Jones. We've been talking about this for a long time.
MR: Speaking of album releases, do you have any favorites that you've designed over the years? And what got you into designing?
MB: It's hard to judge my own work honestly. I do love the Miles Davis Bitches Brew 40th Anniversary box set and the Jane's Addiction box. I love doing those long term projects. I love the Lenny Kravitz Strut: Super Deluxe box set which includes 1500 original polaroids I shot. Each one is unique. One is signed. Like a golden ticket. And my proudest of course is Ultimate Prince. The James Brown Singles series for Hip-O Select, which is 22 CDs total; The Funk Box and the Tarantino book I did What It Is…What It Was! was a proud moment since that's the big thing I collect--black film posters.
MR: In your opinion, what are some of your greatest hits?
MB: I guess the things that made my mom the proudest--my Grammy Nomination and receiving the medal of Knight In the Order of Arts & Letters from the French republic. I felt too young to get that but was really honored. But mainly my kids are my greatest hits. I am so lucky to have them. They are my teachers.
MR: Mathieu, what advice do you have for new artists?
MB: It's a cliché but be bold and uncompromising. Everyone should be unafraid like Prince. Everyone should do whatever it is they dream of, even if it's against all odds. How will you know unless you risk it?
MR: Not that one could ever get away with this, but if he was in a receptive mood, what advice do you think might Prince have given?
MB: I recently saw a note Prince wrote to Bruno Mars when he was a kid. It said "May your only heroes be God and yourself. Peace & be wild." To me, that says it all.
MR: Beautiful. Did he ever give you any advice?
MB: No, he didn't, but I always listened and learned from him. I did learn a very harsh lesson from him in the end. Someone had invited me to come to Oakland for his Piano & A Microphone tour recently and I was busy and said I would just catch him the next time he comes to L.A. So we should never push anything off. I'm so sad about that decision.
MR: Earlier, you mentioned working on a project related to The Nice Guys, which instigates my cringe-inducing question: What's a nice guy like you doing in a crazy biz like this?
MB: It was always my dream growing up in Paris to come to L.A. and work with my heroes. And if they were gone like Marvin Gaye, then to work on their legacy. I have been so fortunate to work on hundreds of projects with and for my heroes. I hope I can take some part in preserving Prince's legacy as well. Who knows what will happen. But let me tell you, this is a subject I know quite well and I will put it out there into the world. And you know what? For his fans, I think "It's Gonna Be Lonely"...
OLIVER RICHMAN'S "HEAVEN HELP US ALL" EXCLUSIVE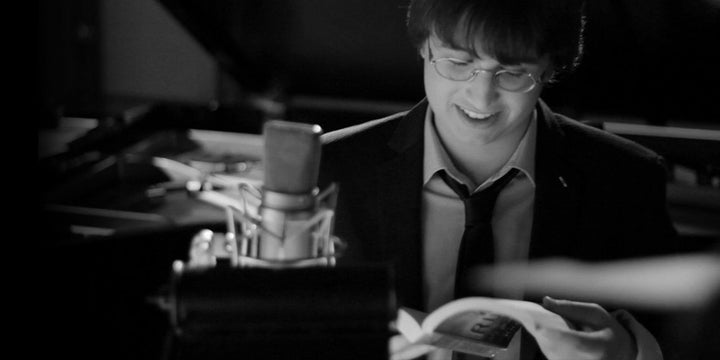 Stevie Wonder originally recorded Ron Millers' ballad "Heaven Help Us All" back in 1970 for Motown Records' Tamla imprint. The version presented here is delicately reinterpreted for another generation by Oliver Richman, Ron's grandson, and is included on his For Once In My Life EP that includes the iconic title track as well as a take on Bruno Mars' "Count On Me."
According to Oliver Richman...
"I feel so honored to have recorded my grandfather's song, 'Heaven Help Us All.' Its message is timeless and has so much meaning, especially today. I am so grateful that I can share this with a new generation."
Oliver's recording and video of "Heaven Help Us All" was produced by his mother, Lisa Dawn Miller, and Mark Matson.
A Quick Chat with Oliver Richman
Mike Ragogna: Oliver, when did you decide to follow in your grandfather's footsteps?
Oliver Richman: Ever since I was a child, my grandfather's work has had a tremendous influence on my life. I was fortunate enough to grow up in a household of music, love, and acceptance, and I was constantly encouraged to express myself. I grew up listening to his words of love and equality, aspiring to pursue not only singing, but also writing, love, and kindness.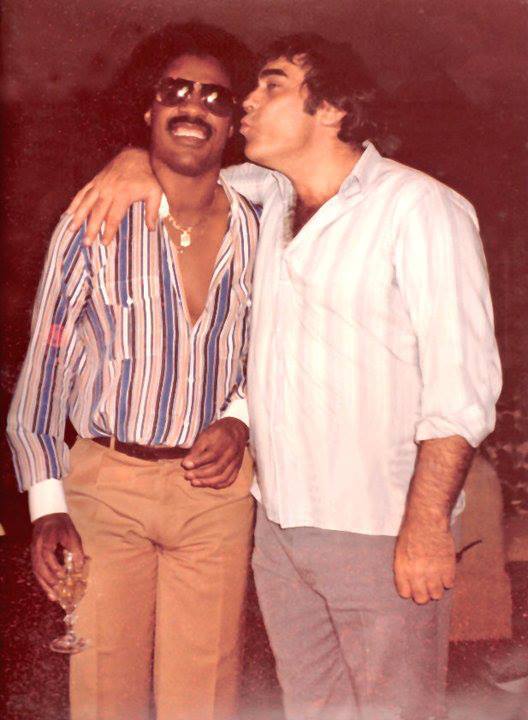 MR: Ron Miller is one of the great R&B songwriters. Is it a little intimidating being a part of that bloodline?
OR: Thank you, so much. I am so proud of my grandfather and his life's work. He was one of the greatest songwriters ever, yes, but he was also an amazing person. He was sensitive, kind, intelligent, and really cared about people. He was an enormous talent, and I am definitely intimidated. I am also truly grateful for the blessings in my life. I hope that I can continue my grandfather's message of hope for a brighter tomorrow.
MR: What is your musical training?
OR: There has always been music all around me growing up. My grandparents, parents, aunts, uncles, and cousins all sing and play the piano. My mom is a singer/songwriter/producer, and I grew up learning about songwriting and producing. I have always loved singing. I learned by listening to everyone around me.
MR: Who are your favorite artists, classic and contemporaries?
OR: Carole King, Kenny Loggins, Stevie Wonder, Michael Jackson, Celine Dion, and Ariana Grande. I love their music and listen to them all the time. I believe their music has inspired many generations.
MR: Are you moving toward recording a full album, maybe of original material?
OR: Yes. I would love to do that. Right now, I am focusing on school. I often write raps for school projects and just love it. Someday, I hope that I can write songs that have a positive message.
MR: Even though you're kind of brand new, what's your advice to new artists?
OR: Honestly, I don't feel like I am qualified or that I have enough experience to give advice, especially since there are just so many incredible and talented young, new artists out there. I think that everyone should just follow their heart and pursue their dreams with passion.
MR: What advice would you give yourself?
OR: I don't think there is enough room in this article. The list goes on and on. I just want to try my best. I want to help people and be supportive and kind. Maybe someday, I will be given an opportunity to touch the lives of many people, like my grandfather did.
MR: What is your fantasy future?
OR: I would love to see a world with no hungry children…a world where people love one another, where we treat each other equally, with love and respect. My mom has taught me that love truly is the answer. She learned that from my grandmother and grandfather.
MR: How jealous are your friends now that you're getting all this attention and are you keeping your grades up?
OR: Honestly, I have some of the most supportive friends and teachers, and I wouldn't be who I am without them. School is definitely my number one priority and my second home. I am very grateful to attend an incredible school with incredible people; I love learning new things. I am proud to be an honors student and hope to attend a wonderful university someday.
NOTE: The below is another tribute to his grandfather by Oliver with an intro from his mom, Lisa Dawn Miller, daughter of Ron Miller.
QUIET LIFE'S "LOST IN THE LIGHT" EXCLUSIVE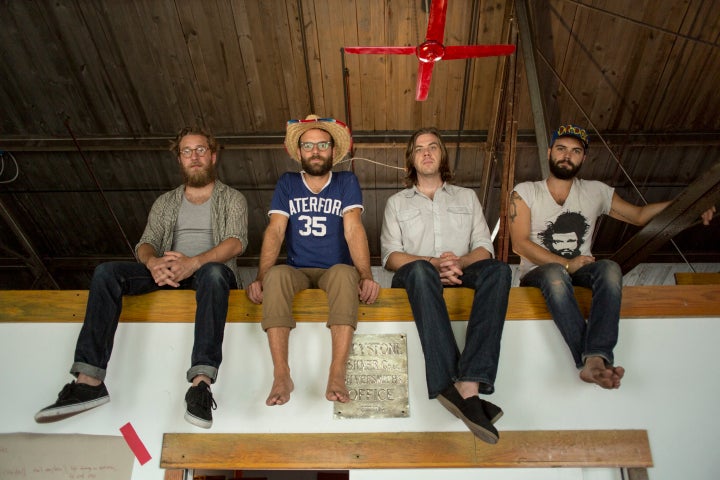 According to the band's camp...
"Quiet Life made their latest album over the course of a few humid mid-summer weeks in Dr. Dog's Mt Slippery studio in Philadelphia with zero air-conditioning and with no time constraints. The sessions with producer Scott McMicken (Dr. Dog) and engineer Nathan Sabatino would blur the lines of day and night; resulting in a 24/7 operation across Mt. Slippery's multiple live-rooms and mixing consoles. What emerged from the murk of this studio schedule is Foggy, a record that has as many sonic traits as the band has miles on their tour van. Quiet Life enlisted an old friend, Greg Giorgio (The National, Trey Anastasio), to give the record a final mix and clarity that belies it's name. Spanning lo-fi folk, Americana and psychedelic pop, Quiet Life has made a record that is as ageless as the sound of the predecessors to whom they credit inspiration. Rolling Stone has called the band 'charming,' CMT has described their sound as having "oceanside swagger" and Esquire touts them as 'comfortably authentic.' Foggy is an easy-going collection of songs that defines the band as a purveyor of classic rock and roll sounds, and as a successor to rock and roll staples, who have managed to create a sound unmistakably their own."
On "Lost in the Light," according to Sean Spellman...
"When I wrote most of the songs for the album, I was living in a small beach cottage. I was sort of socially isolated, but I was getting out everyday, exploring and observing the New England summer, trying to write new music."
Director Tony Fulgham explains...
"I've been a fan of Quiet Life for a long time. When Ryan slipped me a copy of 'Lost in the Light,' I immediately started forming images for the song. On the surface the song is really happy but to me it sounded more like a bright light at the end of a very dark tunnel. I tried to make it feel like that... Running around LA all night, stealing shots until the sun came up at The Wisdom Tree was a trip for sure. Sleep deprivation at its best."
"For the making of the 'Lost in the Light' video, Tony, the director, flew down from Seattle and wanted us to basically just spend a solid day and night roaming the streets and hills of Los Angeles. It was enjoyable for me because we literally drove around for hours on end, exploring the city in all of its shame and glory. I think Tony did a good job juxtaposing the contrast of sunny Los Angeles versus the gritty urban landscapes of downtown and parts of the East Side."
CLARENCE BUCARO'S "TRAGEDY" EXCLUSIVE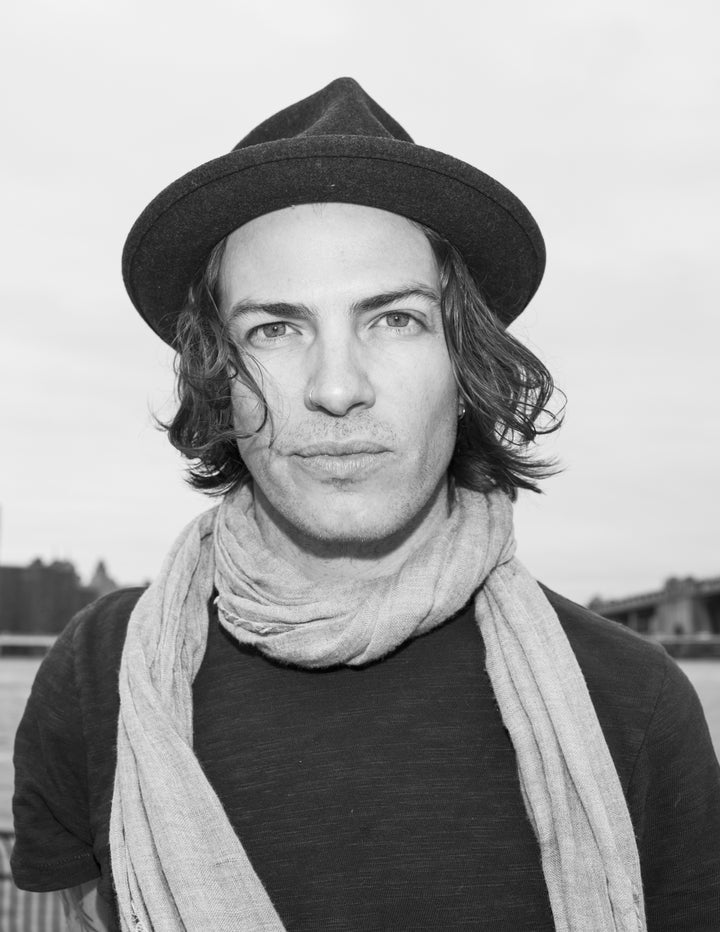 According to Clarence Bucaro...
"'Tragedy' is a song about the blurred lines of drama and love, real life and fiction. I began this song about relationships years back and hadn't finished it. Then, after reading Oscar Wilde's Picture of Dorian Gray, (and Hamlet) where the actress had difficulty separating herself from the play she is acting in, I scratched the old version and started a new, entirely different one. The concept for the video came about with filmmakers Micah Garen and Marie-Helene Carleton, to interpret the song in Central Park, by the gorgeously grand Naumburg Bandshell, where the picturesque setting often invites photo shoots, weddings, theater acts and busking. We were looking for couples in love and there were no shortage of lovers snapping dramatic romantic shots in the area. Central Park will always extremely special to me and it is full of inspiration and beauty. The scene there was full of life, as it always is, including dancers, actors, couples, singers, jazz bands and musicians of every kind."
[video credit: Micah Garen and Marie-Helene Carleton]
SASHA DANIEL'S "COMPASS" EXCLUSIVE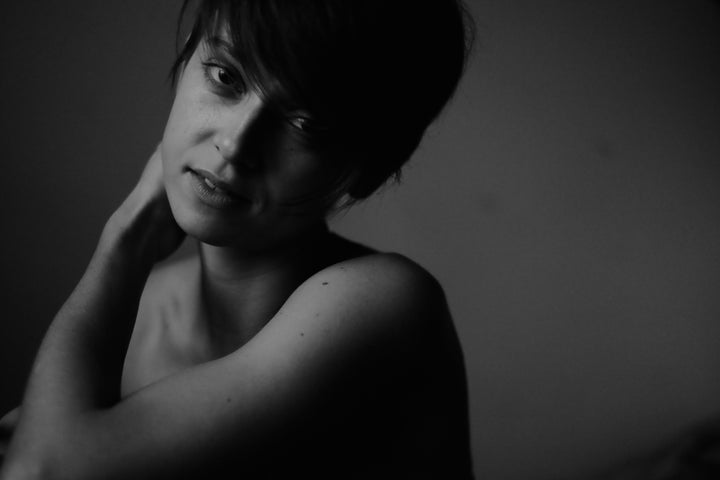 According to Sasha Daniel...
"The heart, in moments of sudden emotional shifts that usually occur during an unexpected meaningful connection, pulls in different directions and evokes endless questions about belonging. For me, the place I always go back to in order to get my answers is that inner compass. It was important for us--Sagi, Eyal and myself--to create a video that communicates through mood, texture and temperature, never giving a concrete answer but keeping you engaged emotionally. Just like a dream."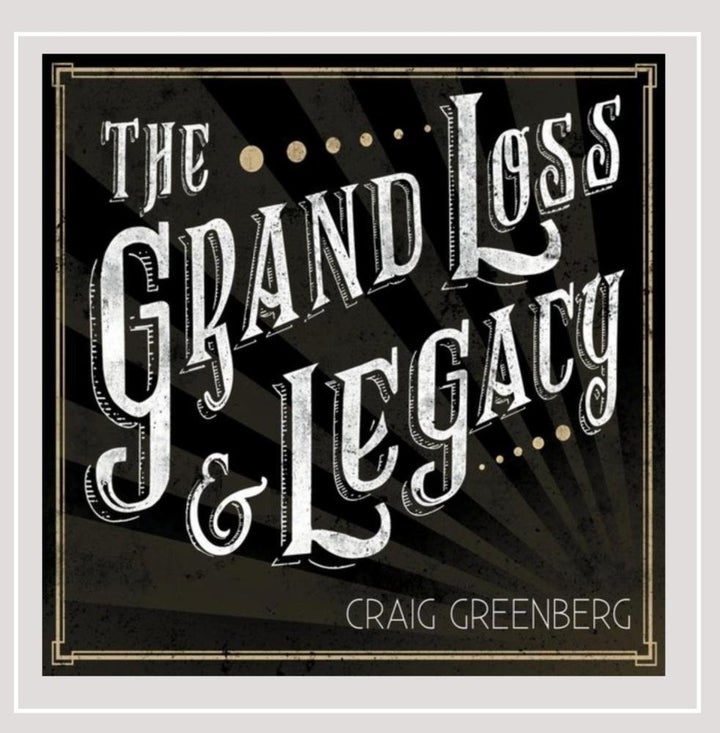 A Conversation with Craig Greenberg
Mike Ragogna: Craig, your new album is titled The Grand Loss & Legacy. What did you mean by that title?
Craig Greenberg: I lost my mom the end of 2014, while I was finishing up the record, and while it's been a very difficult time, I was fortunate a short while after she passed, in reflecting on her life and looking for the positive, to realize the parts of who she was that are in me--some that may have been more latent than others--and that I now feel obliged to embrace and carry forward with me in my life, hence the "legacy." I liked having the word "Grand" in there as well for several reasons. First my mom was larger than life in some ways, and I thought the classic use--from the 1920's--of the word applied to how she lived. Also, I live off of Grand Street in Brooklyn, and made the record very close by.
MR: Your piano style and tendency to "swing" on the keys remind me of something between New Orleans and Nilsson. What were your musical inspirations? Who were your artistic heroes?
CG: Well, on piano, I basically taught myself with Billy Joel songbooks, so he was definitely a huge influence early on. Later on, I discovered Randy Newman and Ben Folds, who were greatly impactful. I think the swing influence in there came about just because I'm left-handed and when i first started out I found I liked stuff with a groove and I was able to hold that down by doing this root-octave thing in my left hand, which is basically like playing the bass and snare drum part, so I guess that kind of developed into a style. And obviously, New York has a vast history of swing influenced music. Other songwriter heroes include Paul Simon, Peter Gabriel, Stevie Wonder, Elvis Costello.
MR: The album's subject matter mainly rolls along through relationship topics, like "That Girl Is Wrong For You." Are you writing from personal experience?
CG: I usually write from personal experience, but sometimes it might be just the nugget of an experience that I then extrapolate on to kind of weave a story. "That Girl Is Wrong For You"--which, incidentally, is the song that friends of mine most think was written about them--was really about a combination of a couple women i've dated that were bad decisions. So guess you could say the song is a reminder to myself.
MR: Then a song comes along such as "Death On The Liberty Line" that takes on society. What inspired that song and how strongly do you feel that we're at the song's implied precipice?
CG: "Death On The Liberty Line" was inspired in the aftermath of the Boston bombing attacks that took place during the marathon of 2013. I had the thought at the time that it was not the occasional and inevitable terror attacks that we will endure as a nation that could ever bring us down, but government overreach and the clamping down on liberties--for example, The Patriot Act passage after September 11th--in response to them that could. I am more fearful of an internal fraying of our liberties than any external threat to them. And as far as where we're currently at, the claims being made by certain candidates on the right like Donald Trump in the current presidential election, especially his manhandling of the press, has done nothing but enforce my fears, and should he be elected I am certain will draw us closer to the precipice than ever.
MR: Craig, what molded your view of the world?
CG: It's interesting because pre-9/11, I was completely apolitical. It just wasn't something discussed in my home growing up as a kid. Right after 9/11, I went to live in South America, and I got a job teaching english down there. One day a week, I would lead an open discussion group w/ about 30 students. Well, I hosted one like the day after the Iraq war broke out and it was intense, and the students really laid into me about the war. They were all in such disbelief that it was happening. I was in the weird situation of being totally against the war, but feeling like I had to defend where I was from. It was a very impressionable experience that's stayed with and has made me heavily engaged in politics ever since.
MR: How did you approach the songwriting and recording of The Grand Loss & Legacy?
CG: The songs on the record were the ones I thought were the best that I'd written over the last couple of years, with the exception of "I Should Believe in Someone," which was a song written over 10 years ago that I dug up. It's also the only song on the record written on guitar as opposed to piano. My writing process has been pretty consistent since I started. It generally starts with either a melody, or a chord progression, then I vocalize syllables and words, doing stream of consciousness to see what comes, what the music evokes. If I can land on something that sounds like a good title that will help ground it, and increase the likelihood it turns into a full song. I have almost never sat down with the intent of writing a song about something. It's always a process of discovering what the song is about.
As far as recording, I knew I wanted a bit of an edgier more rocking sound than my last release. Producer Chris Cubeta was someone I had known for a little while, him having made the records of a couple other local artists whose work I liked, and he really got the aesthetic i was going for. I also had been playing with a consistent group of musicians for a while so i wanted it to sound like a band record. We tracked the basics as a three piece--drums, bass, piano--and then I went in and did vocals, overdubs. It was a pretty smooth process.
MR: Do you have a favorite album, and from your artistic perspective, have you reached a satisfying level of creativity in your recordings?
CG: I'd have to go with either Sgt. Pepper's..., or Graceland, two records that are about as close to perfection as I can imagine; both so fluid, and with absolutely no filler.
The current album feels like the coming together of everything I've learned making records, and also just a very solid selection of songs, so yes, I do feel a sense of satisfaction. Saying that, there are things I think that can be improved upon. As artists, we are always trying to getting closer to actualizing and expressing our inner voice, and I think if I ever felt fully satisfied in that regard I'd probably stop, so I hope that doesn't ever happen.
MR: Which song on the album do you feel shows off your creative prowess the best and why?
CG: Hmmm... Perhaps the last song, "All The Pretty Things," because it contains a lot of varied elements in one song: a broad dynamic range, it opens very dark and ominous and ends with a huge choral sing along. Plus I really like the solo and instrumental sections. I guess you could call that one the opus of the album.
MR: What advice do you have for new artists?
CG: Well, I'd say more than talent, more than even putting in the hard work, the essential thing is to have your own voice. I was lucky because when I started singing, it was in a bar in Chile. I was completely separated from what was "happening" in music at the time, and the people I was singing for didn't understand what I was saying, so it freed me up, and enabled me to find my own voice. So I wouldn't necessarily say to go to South America, but I'd definitely encourage any aspiring artist to have unique experience, to go off the beaten path and just try something different.
MR: Having recorded a few albums already, what are the best lessons you've learned through the process?
CG: The best lesson for sure is while you want to have a game plan--especially if you're under a budget--you definitely want to leave some space for play in there. To set aside some time where you can try stuff that's a little bit out there. I find that some of my favorite things on the records I've done I totally had no preconception of what I was going for. I just discovered it in the moment.
MR: Has anyone ever compared you to early Dean Friedman and if not, I'd like to be the first.
CG: Ha! Someone dropped that name once years ago, but actually, in the last month, you're the second person to make the reference. I only know his one hit song, "Ariel." I'll have to dig deeper into his catalog.
MR: What are your plans for the next year or so?
CG: Well, I'm deciding whether I'd like to make one more music video from the album. This summer, I'll be doing a solo tour on the east coast. And definitely, by the end of the year, I want to start prepping for the next album, and hopefully, setting up a tour in Europe following that.
Craig Greenberg Solo Summer Tour 2016 (w/Jess Labus)
June 24-July 9th: DC, VA, NC, SC, TN, and more! (dates still being filled in)
DON DILEGO'S "THE PHARMACIST IN THE AQUARIUM" EXCLUSIVE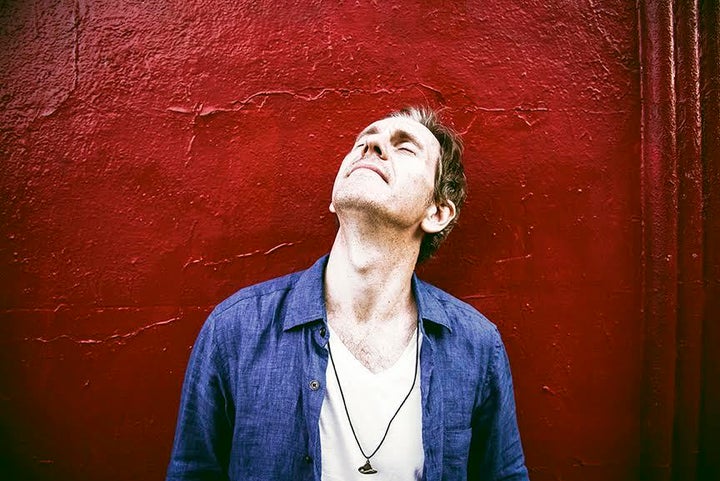 According to Don DiLego...
"'The Pharmacist in the Aquarium' was actually one of the first songs I wrote for my record, Magnificent Ram A. I know, I know, a bunch of non-sense words! Not really, they do actually have meaning to me. 'Pharmacist...' holds a special place in my heart, even though it technically ended up a bonus track on the album. I was SO committed to 10 songs that I had to make some brutal decisions as to what the "album" would actually be. And in the end, I felt like 'Pharmacist...' kind of stood on it's own…was kind of making it's own statement. I knew right away that if I ever did a video for this odd track, it had to be animated. Actually, that's a slight perversion of the truth. I think I want ALL my videos to be animated so maybe that wasn't much of a stretch. But Seth King of EditHead took it and created this beautiful, stilted, Monty-Python-esque trip fest of a video about this aquarium-trapped fish who seeks drugs to help him deal with his captivity and dreams of getting out of the backness of his murky sea. Honestly, I'm a pretty happy fellow!"
TO WAKE YOU'S "NOT GONNA FALL" EXCLUSIVE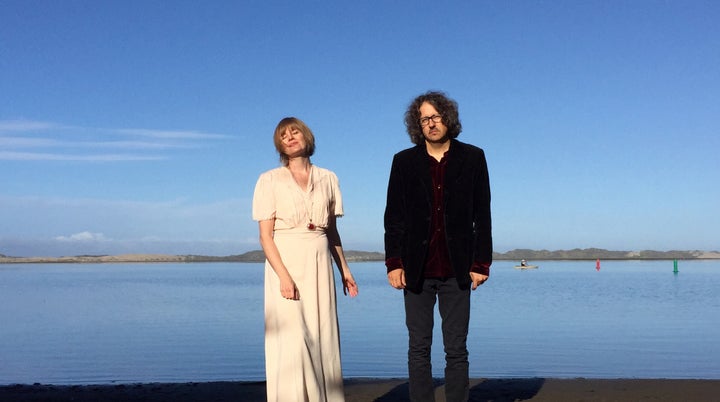 According to Mark Davis of To Wake You...
"Whether one is migrating into a new land or a new love there is both excitement and fear. 'Not Gonna Fall' is about letting go and taking the plunge into the unknown, trusting that you will be all right. After the song took birth during a sojourn in the California Sequoias, Karoline finished the piano part in Denmark while I came up with the words and melody in Los Angeles.

"I ended up writing a melody higher up in my range, assuming that Karoline would be the one to the sing it, but she eventually convinced me to do it, against my many protests. The song was recorded and co-produced with Damon Castillo in San Luis Obispo."
NO SINNER'S OLD HABITS DIE HARD EPK EXCLUSIVE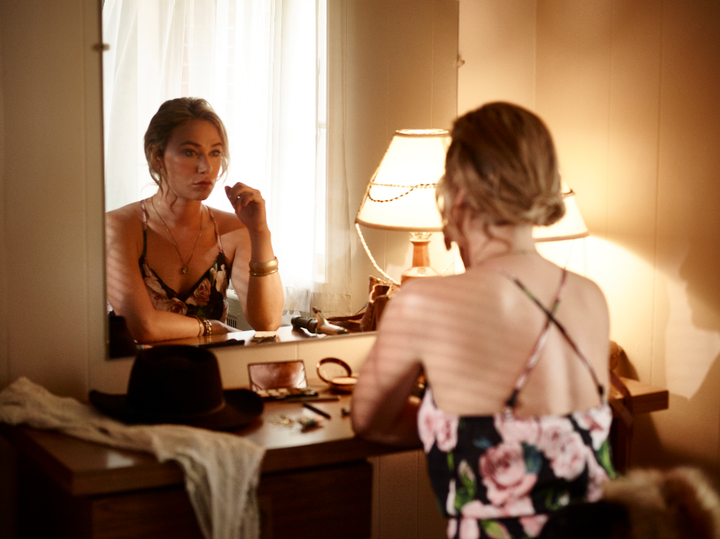 According to No Sinner's Colleen Rennison...
"This is definitely a departure from our last album Boo Hoo Hoo and it's been the meat and potatoes of our live sets for a long time. We're really excited to show everybody what we've been doing and who we really are. The songs on 'Boo Hoo Hoo' were written mostly on a kitchen floor on an acoustic guitar, and what you'll get on this album is the sound of a full band, of what it sounds like when you jam, and then you takes those things, and then you write songs to them, rather than going in sort of with a specific idea for a song and creating it like that - it's a lot more spontaneous."
Old Habits Die Hard will be released May 20th.
MISTY MOUNTAIN STRING BAND'S "RED HORIZON" EXCLUSIVE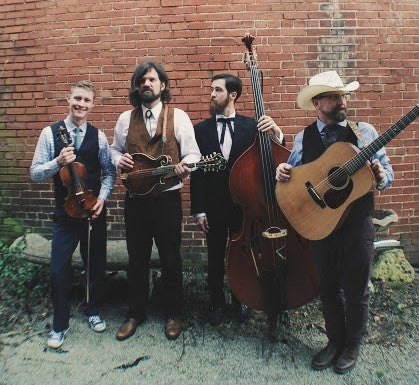 According to Mist Mountain String Band's bassist Derek Harris...
"When Paul [Martin] shared 'Red Horizon' with us for the first time, we all knew it was going to be our lead single. 'Red Horizon' ended up becoming a summary of our new album and our sound. We incorporate a lot of influences into our brand of Americana: lush, Beach Boys-influenced harmonies, strong lyrical imagery, and improvised musical breaks that showcase our individual talents. The song itself is about a couple's fantasy of returning to a life of adventuring in an effort to reconnect emotionally, tapping into what we see as a universal desire to just be with the person you love, free of obligation. 'Red Horizon' is a folk song at its core, using plain language in the style of a conversation, but our bluegrass roots shine through the song's form and sound."
EAT|SEE|HEAR, LA'S PREMIER OUTDOOR MOVIE, FOOD TRUCK & LIVE MUSIC SERIES ON MAY 7TH

Eating food from great food trucks, seeing local bands and great classic movies… What could be more fun?! Eat|See|Hear is bringing it all in with a huge outdoor screen in the Los Angeles area. Come party with us--and bring your family and your dogs. It all winds up benefitting a good cause...animal rescue!
DATE / LOCATION / MOVIE / BAND
May 7 / Santa Monica HS Amphitheatre / Dirty Dancing / Summer Twins
May 14 / Santa Monica HS Amphitheatre / Princess Bride / Mothlight
May 21 / Centennial Sq @ Pasadena City Hall / Labyrinth / Faulkner
May 28 / Autry Museum in Griffith Park / The Big Lebowski / Opus Orange
June 4 / NoHo Recreation Center / Ferris Bueller's Day Off / Jaime Wyatt & The Bang Bangs
June 11 / NoHo Recreation Center / Jurassic Park / Night Lights
June 18 / Santa Monica HS Amphitheatre / Trainwreck / Sleeping Wolf
June 25 / Autry Museum in Griffith Park / Dazed & Confused / Maszer
July 2 / Autry Museum in Griffith Park / Coming To America /Cafune
July 9 / Santa Monica HS Amphitheatre / Hairspray / Hawai
July 16 / Autry Museum in Griffith Park / North By Northwest / Paper Pilots
July 23 / Centennial Sq @ Pasadena City Hall / (500) Days of Summer / Dutch Party
July 30 / Autry Museum in Griffith Park / Trainspotting / [Naomi]
August 6 / Centennial Sq @ Pasadena City Hall / Willy Wonka (original) / State To State
August 13 / Autry Museum in Griffith Park / BIG / King Washington
August 20 / La Cienega Park - Beverly Hills / The Goonies / Halloway
August 27 / Santa Monica HS Amphitheatre / Spaceballs / Magic Bronson
September 3 / Autry Museum in Griffith Park / The Hateful Eight / Kong
September 10 / Santa Monica HS Amphitheatre / Pretty In Pink (30 Anniv) / Dear Boy
September 17 / Santa Monica HS Amphitheatre / Purple Rain / TBA Special Guests
Popular in the Community