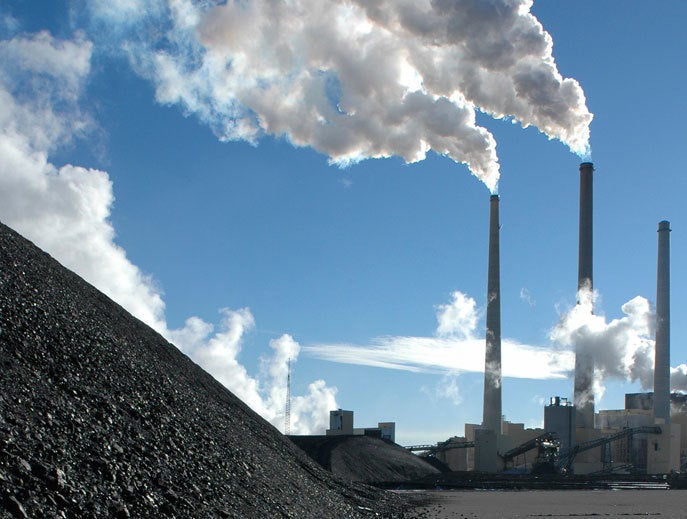 In a move that will probably surprise no one, but should dismay everyone who breathes air and drinks water, recent reports indicate Donald Trump will nominate former coal lobbyist Andrew Wheeler to serve as deputy administrator of the Environmental Protection Agency. Wheeler was not only a key D.C. advocate for the coal industry, but also used to be an aide for everyone's "favorite" climate-denying senator, James Inhofe.
Just take that in for a minute - the safety of our drinking water, the air our kids breathe, and even our climate, will be in the hands of a top lobbyist for an industry that has worked relentlessly, for decades, to burn those very protections to the ground. This continues a string of bad and dangerous decisions by Trump and EPA head Scott Pruitt, as they continue to roll back clean air and water standards and let the fossil fuel industry pad its bottom line at the expense of public health.
From delaying methane pollution protections to attempting to roll back standards that protect our waterways from coal pollution, Trump and Pruitt are clearly forgetting what the "P" in EPA stands for: PROTECTION.
Thankfully, the Sierra Club and allied environmental organizations and activists nationwide are doing everything possible to stop these rollbacks. Even former EPA staff are leading a charge to protect the agency's mission via a group called "Save EPA." They've created a toolkit called "A Practical Guide for Resisting the Trump De-Regulatory Agenda" that's designed as a guidebook for regular Americans who want to defend EPA and oppose environmental rollbacks - I highly recommend you check it out. They're empowering people on the ground in cities,towns, and rural communities everywhere to take action on their own to save the EPA from fossil fuel cronies.
As long as Pruitt and Trump try to undermine our public health and environmental standards, moms, dads, doctors, scientists, faith leaders, businesses owners, teachers, and so many others will be there to oppose those dangerous decisions.
REAL LIFE. REAL NEWS. REAL VOICES.
Help us tell more of the stories that matter from voices that too often remain unheard.