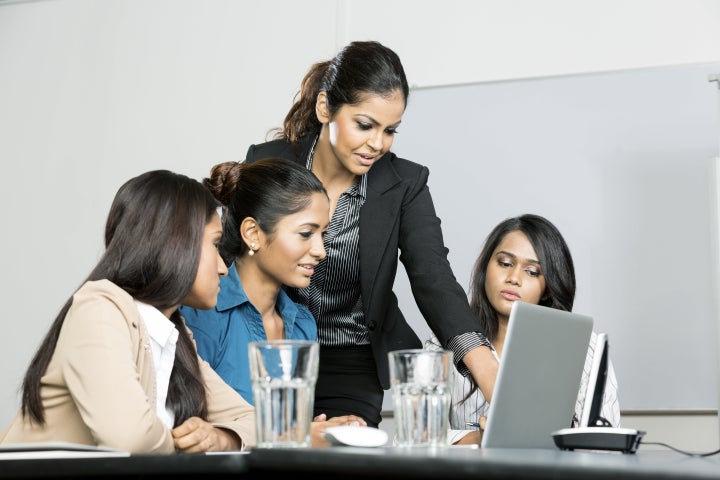 Women's business ownership is a hot topic in DC.
Last week, Representatives Suzan DelBene (WA-01), Judy Chu (CA-27), and Sean Patrick Maloney (NY-18) introduced a bill identical to the one introduced in July by Senator Maria Cantwell (D-WA) -- Women's Small Business Ownership Act of 2014 (S. 2693). These bills are the first in almost thirty years that promotes and fosters women's business ownership. The bills will expand business training and coaching for women entrepreneurs, increase federal contracting opportunities for women-owned small businesses, and increase access to capital for women.
More than 9.1 million women-owned businesses, or 30 percent of the country's businesses, generate nearly $1.4 trillion in revenue and employ nearly 7.9 million people, according to the report released State of Women-Owned Businesses recently released by American Express. The growth of women-owned business over the past 15 years, trumps all but the largest, publicly-traded firms -- whether you measure by the number of businesses (up 54 percent), employment (up 9 percent) or revenues (up 58 percent).
Women-owned businesses are booming, starting at three times the rate for men. But imagine a world where women had equal access to capital, a fair shot at government procurement and capacity to grow beyond $500,000 in revenue, and the economic potential is far more exciting.
Senator Cantwell's bill puts some real meat behind Sheryl Sandberg's call to lean-in and support women's business leadership. According to LeanIn.org, "if we talk openly about the challenges women face and work together, we can change the trajectory of women and create a better world for everyone."
These bills will help women entrepreneurs across the spectrum succeed in business. It will help women like Lidia Mendez, a former strawberry picker, who now runs Lidia's Antojitos Oaxaqueños, a successful Oaxaca-style taquería in Watsonville, California. And it will help women like Elizabeth Perez, founder and CEO of GC Green, a woman-owned green construction firm in San Diego.
Jessica McGinty started Jessicurl, a hair products company, when she became fed up with existing products for curly hair. With help from her local SBDC in Humboldt County, she completed her business plan, leased a warehouse and secured financing to support a national marketing effort. Now, several years later, she employs six people in this rural region.
Less than 30 years ago, a woman had to have a male relative co-sign a small business loan. It is not very different today -- most banks loan women $1 for every $23 they loan men. While access to capital isn't zero, it isn't great. It's time to invest in women.
Investing in women business owners will solve a variety of our country's economic problems, jobs, good jobs and family sustaining wages, reducing income inequality, and promoting business growth. Urge your Senators to support and co-sponsor the Women's Small Business Ownership Act to close the gender gap in business ownership.
Related
Popular in the Community