WASHINGTON -- Add South Dakota's Dennis Daugaard to the list of Republican governors who have changed their minds about Obamacare's Medicaid expansion.
The second-term governor pitched a plan to expand the joint federal-state health insurance program to as many as 55,000 low-income South Dakotans without using state money during a speech to the overwhelmingly Republican legislature Tuesday. Daugaard rejected the expansion three years ago, objecting to allowing "able-bodied" people to get covered.
"I know some of you are not excited about expanding Medicaid, and I still share some of your thoughts. It bothers me that some people who can work will become more dependent on government. I hate that," Daugaard said to lawmakers in the state Capitol. "But we have to remember the single parent with three children. Between work and child care, a parent in that situation sometimes can't work enough hours to get insurance."
Congress didn't intend for the Medicaid expansion to be optional, and federal tax credits to reduce the cost of private health insurance sold on the exchange marketplaces are only available to people who earn at least poverty wages, which are about $12,000 a year for a single person. In states that didn't expand Medicaid eligibility to 133 percent of poverty, that created a coverage gap in which poor people have access to no health coverage options.
The Affordable Care Act provides full federal funding for the Medicaid expansion until through next year, after which states will have to pick up an increasing share of the tab until it reaches 10 percent in 2021 and future years.
Although Daugaard highlighted the plight of those low-income South Dakotans who would benefit from Medicaid expansion, his plea to lawmakers focused more on the budgetary benefits of his proposal, in particular its potential to reduce state spending on health care for Native Americans.
Daugaard has been negotiating with the U.S. Department of Health and Human Services and the Indian Health Service to persuade federal officials to direct Medicaid dollars to pay for health care services Native Americans receive outside IHS facilities if they qualify for expanded Medicaid. Currently, the state shoulders part of that expense. The proposal included in Daugaard's budget request to the legislature and under consideration by federal authorities would result in greater savings on care for Native Americans than the cost to South Dakota for expanding Medicaid, he said.
"We have to remember the single parent with three children. Between work and child care, a parent in that situation sometimes can't work enough hours to get insurance."
"Without a plan to cover these state general fund expenses, I have opposed expansion. I haven't said 'never.' I've always said 'not now,'" Daugaard said.
The shift in who pays for Native American's medical expenses must be approved by the federal government, with the input of South Dakota officials and tribal leaders, and approved by the legislature, Daugaard said. And the federal government will not OK the new funding system for Native American health care unless the state expands Medicaid at the same time, he said. "I cannot tell you today that everything will come together, but if it does, we should seize that opportunity," he said.
"While this is a complicated decision and we're going to have to weigh all the positives and negatives, in my mind, the opportunity to end this longstanding IHS reimbursement issue, to gain coverage for more South Dakotans, to improve the health care for Native Americans, to save money for counties and Medicaid providers, and potentially save millions in state dollars -- I believe those things outweigh the negatives," Daugaard said.
Medicaid expansion remains a topic of debate in several states where Republican governors have struggled to convince GOP-led legislatures to go along, including Utah and Wyoming. Alabama Gov. Robert Bentley (R) also is considering changing his position and supporting the policy. In Louisiana, the election last month of Democrat John Bel Edwards to succeed Republican Bobby Jindal has reignited interest in participating in the expansion. By contrast, newly minted Kentucky Gov. Matt Bevin (R) has called for scaling back the state's Medicaid expansion.
See slides from South Dakota Gov. Dennis Daugaard's presentation to state legislators below: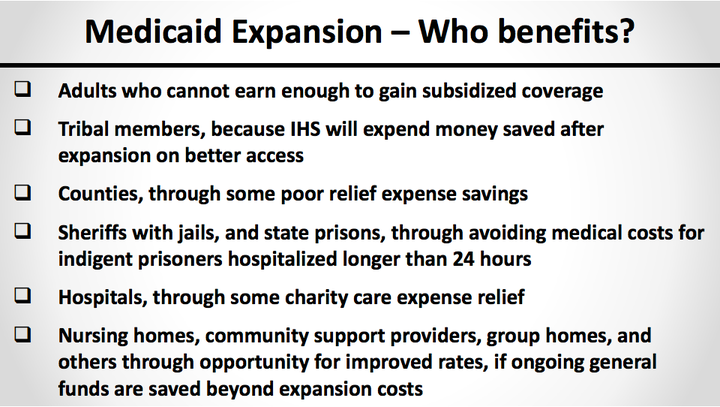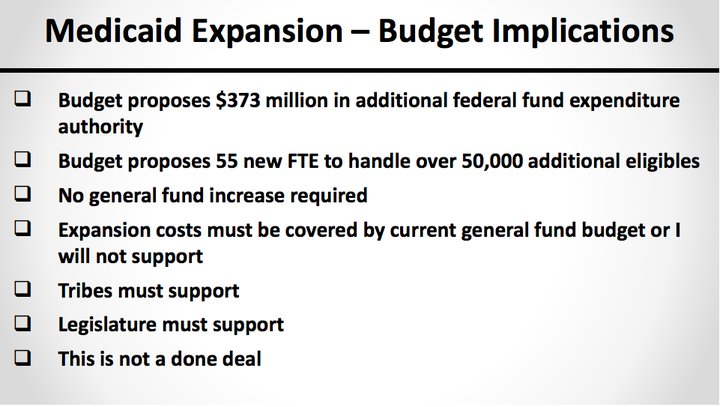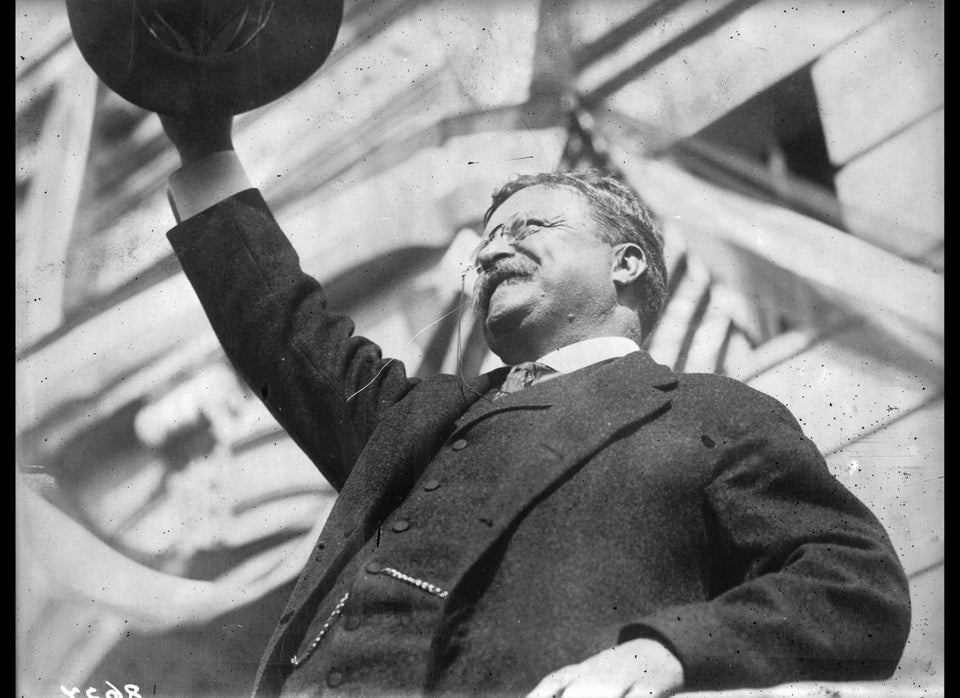 Health Care Reform Efforts In U.S. History
Popular in the Community