Michael DiVincenzo, who is also a Maine Township High School District 207 teacher, has been temporarily reassigned with pay following allegations that three boys on his varsity soccer team were sexually assaulted during practice in September. Freshman coach Emilio Rodriguez, a fellow teacher, has also been reassigned, while three coaches who were not Maine West teachers have been terminated from coaching.
In a lawsuit filed by the family of one of the 14-year-old boys, lawyer Antonio Romanucci says the hazing was sanctioned by the coaches, who ordered the team to do a "campus run," code for hazing, the Chicago Daily Herald reports. The complaint alleges that teammates shoved the three boys to the ground and beat them. The older players then held them down, pulled down their pants and underwear and sodomized them. The plaintiffs contend that the ritual dates back several years as part of initiation for being promoted to the varsity soccer team.
Romanucci said the discipline given to the students involved "was much less than a slap on the wrist."
"My understanding is that the punishment for these children, pulling down the pants of another child and ridiculing him in front of everyone else, was to be withheld one inning from a baseball game," Romanucci said, according to the Sun-Times.
CBS Chicago reports Romanucci also said five current or former soccer players have told him they were hazed.
Des Plaines police have already charged six students as juveniles with misdemeanor battery and hazing, and 10 students have been disciplined, according to the Sun-Times.
Related
Before You Go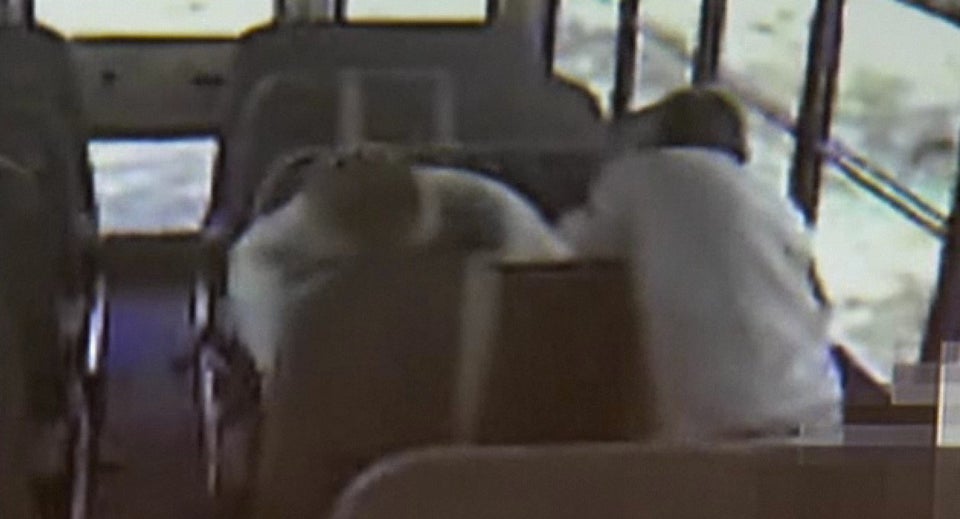 School Bullying Incidents
Popular in the Community