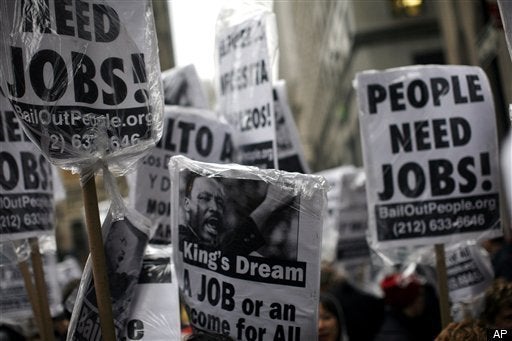 The biggest recipients of taxpayer bailouts cut lending again, at a rate twice that of smaller lenders, new federal data show.
The nation's biggest banks that still owe taxpayers for the extraordinary support they were given in 2008 cut lending by about $9 billion from February to March, or one percent, according to a new report by the Treasury Department.
Smaller banks that took TARP money cut their lending by $4.1 billion, or just under half a percentage point.
The decline in lending was even more pronounced in consumer loans: community lenders cut lending to consumers and households by about $1.2 billion, or about 0.43 percentage point, month over month.
The six biggest banks that have yet to repay their TARP money cut consumer lending by just under $9 billion, or 1.6 percent, Treasury data show.
A list of the biggest banks and the amount they still owe:
Citigroup: $25 billion
SunTrust: $4.9 billion
Regions Financial Corp.: $3.5 billion
Fifth Third Bancorp: $3.4 billion
KeyCorp: $2.5 billion
Marshall & Ilsley: $1.7 billion
New small business loans, however, were a bright spot among the big regional lenders.
Fifth Third increased its share of new small business loans from $246 million to $372 million from February to March, a jump of 51 percent.
KeyCorp increased its small business originations by $20 million, also a 51 percent increase.
And new small business lending at Regions jumped 24 percent, from $487 million to $606 million.
Increasing small business lending is a key priority for the Obama administration, as small businesses depend heavily on bank credit in order to finance their firms. Small businesses -- and the jobs policymakers hope they'll create -- will be key to the recovery, lawmakers, administration officials and analysts say.
Support HuffPost
The Stakes Have Never Been Higher
Related
Popular in the Community