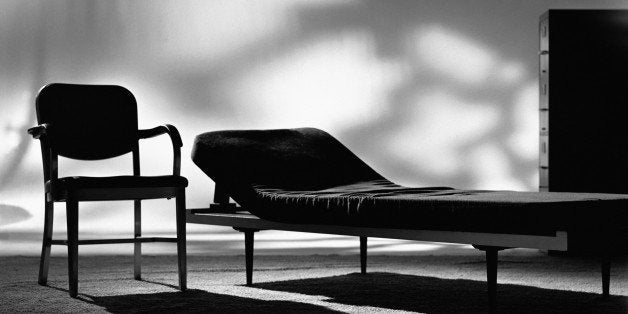 Hallelujah! The Ninth Circuit Court of Appeals has upheld California's S.B. 1172, the landmark bill that makes it illegal for licensed California therapists to practice gay conversion therapy on minors.
Last April I felt compelled to go to court to hear the appeals case. My reasons were both professional and personal. I am a psychotherapist and a member of Gaylesta, an LGBTQ therapist organization that co-sponsored the bill. I also grew up in a family devastated by conversion therapy: My closeted lesbian mom's experience with it led her to attempt suicide. So, on April 17, 2013, I made my way to the James R. Browning United States Courthouse in downtown San Francisco. It's a beautiful old building, formal and imposing.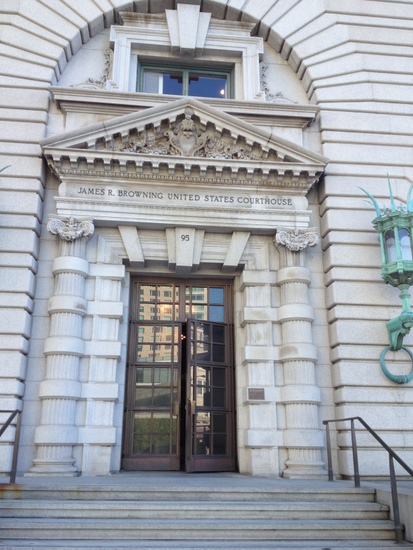 Once through the metal detector, I waited for a fellow therapist, James Guay, who'd just flown up from L.A. James had testified before the California Assembly on the harm that he's suffered as a result of conversion therapy that he underwent as a teenager. James had grown up in a fundamentalist Christian family and had internalized that being gay was an abomination. When he was 16, his family found him a licensed conversion therapist. After a year of therapy, James was left depressed, filled with shame and feelings of failure that took years to heal from. Now 42, James helps LGBT therapy clients recover from the damaging impact of conversion therapy. I waved as he made his way through security, and we hugged.
In the courtroom we sat on wooden pews, surrounded by marble columns. A bell gonged, the packed courtroom rose for the justices, and the questioning began.
Alexandra Robert Gordon of the State Attorney General's office began presenting her case supporting the bill, and she was soon interrupted by Judge Kozinski. He wanted hard evidence that conversion therapy is harmful. She repeated several times how every national mental health organization has concluded that the therapy is ineffective, discredited, and harmful. He pressed her, "Point me to the one piece of evidence that's compelling that this causes harm."
I leaned over to James and whispered, "The evidence is our lives." He nodded.
Gordon seemed rattled. Finally, she pointed out that it would be unethical to do scientific research studies of conversion therapy on children. "When they become suicidal, we'll know for sure this is a harmful practice. Happily, the law does not require that."
When pro-conversion-therapy lawyer Mathew Staver began speaking, blithely stating that the therapy does not harm but in fact helps, I felt a trembling and looked down to find my legs shaking. I hadn't expected this emotional reaction, but my own story was clamoring inside me: how, in the 1950s, my mother had become overwhelmed by grief after her love affair with another married woman was broken up by psychiatric attempts to "cure" them; how she'd attempted suicide four times during my childhood; how she'd been saved not by psychiatry but by coming out in the women's and gay liberation movements. How dare he say it causes no harm?!
James, sitting right next to me, was one of four survivors of conversion therapy -- along with the sister of a man who killed himself after being subjected to sexual orientation change efforts (SOCE) during childhood -- who, as a group, had filed an amicus brief describing the therapy's harm. Surely the combined testimonies in the amicus brief attest to profound harm. Our stories may be anecdotal, but they are very, very real!
Judge Morgan Christen asked lawyer Kevin Snyder, representing the conservative, pro-conversion-therapy Pacific Justice Institute, "What is your strongest evidence that some people have benefited from this type of therapy?
He stammered and then said that that wasn't part of their legal point and that they didn't have to prove that.
"Just humor me," Judge Christen responded. "Where is it?"
After shuffling through his papers, he said, "One of the declarations filed in our case says that a small percentage of individuals involved in sexual orientation change efforts experienced change."
Judge Christen exclaimed, "That's your strongest evidence that this is effective?!"
I grinned inwardly: What a stunner of the puny proof on the pro-conversion side! Their ranks are thinning. This past summer Alan Chambers, the president of the Christian ex-gay group Exodus International, admitted that ex-gay therapy had a 99.99-percent failure rate. Since then he has apologized for the harm caused and announced that Exodus would be shutting down. And psychiatrist Robert Spitzer apologized to the gay community, saying that his study claiming that some people could change from gay to straight was deeply flawed.
As the questions continued, I looked over at the row of lawyers from the National Center for Lesbian Rights, Equality California, and the State Attorney General's office. I was so moved, thinking, "They are here for us, using the power of their profession, along with the courage of people like James who were willing to testify about how they were harmed."
Four months later, on Aug. 29, after reviewing the evidence, the three-judge panel was unanimous in their decision that the law did not violate the free speech rights of counselors. They had heard the voices of the survivors speaking of conversion therapy's damage. The homophobes are on the losing side of history. New Jersey is the second state to ban the practice. Bills to ban conversion therapy for minors have been introduced in Massachusetts, Pennsylvania, and New York. The progress on LGBT rights is potent, and it is happening in our lifetime.
Calling all HuffPost superfans!
Sign up for membership to become a founding member and help shape HuffPost's next chapter