The name of great American photographer, Ansel Adams, inevitably evokes his majestic images of Yosemite, in all their black and white glory. But the traveling exhibition, Manzanar: The Wartime Photographs of Ansel Adams, currently on display at Skirball Cultural Center, presents a lesser-known dimension of his celebrated career.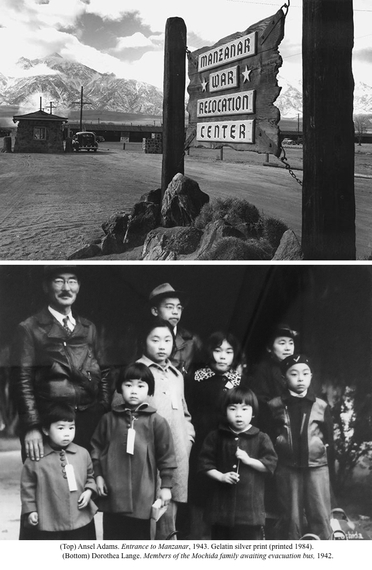 After Japan attacked Pearl Harbor in 1941, President Franklin Delano Roosevelt issued an Executive Order leading to the forced evacuation of 110,000 people of Japanese ancestry from their homes and into ten incarceration camps. Manzanar was one of them.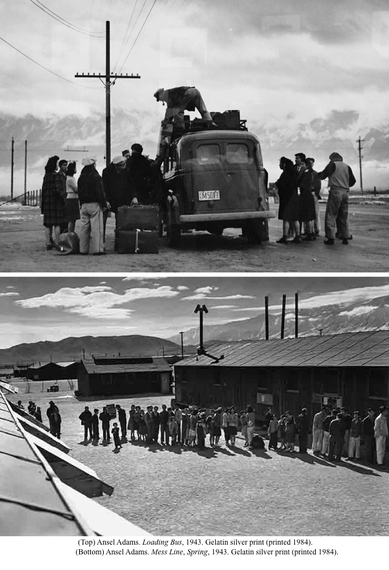 In 1943, Ansel Adams brought his camera to Manzanar, where he took close-up portraits of incarcerated people: children in bleak schoolrooms, adults working in fields and chicken ranches. According to the curatorial statement, "He was going to demonstrate that they were not the evil people portrayed in political cartoons at the time. These were Americans who... were being locked up for no good reason." Adams was also censored and "...wasn't allowed to take photographs of the guard towers or the barbed wire, and his work had to be approved by the War Relocation Authority. He was not going to be able to freely take photographs like Margaret Bourke-White when she entered the Nazi concentration camps at the end of the war."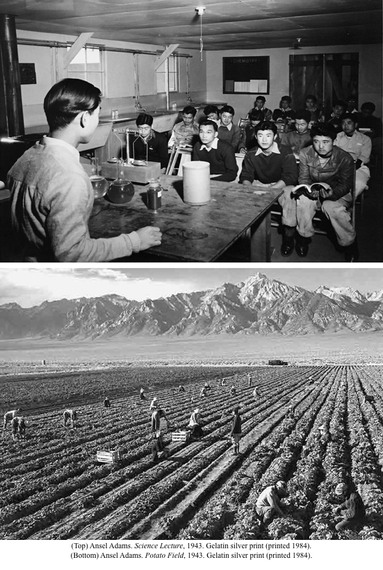 This Skirball exhibition also includes photographs by other artists, as well as documents, publications, artifacts, and works of art. All of these provide context on the life and conditions at Manzanar and illustrate the overt racism of the time.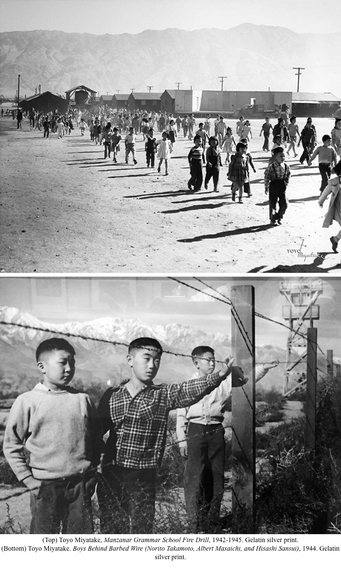 Naomi Pfefferman, in her eloquent review of the exhibition in the Jewish Journal, tells about Adams' essay in the book he published in 1944, Born Free And Equal: The Story of Loyal Japanese-Americans, where he "lambasted... the unconstitutional 'enforced exodus' of the internees." According to a Skirball curator, "For his efforts, Adams was called names, and some of his books were burned."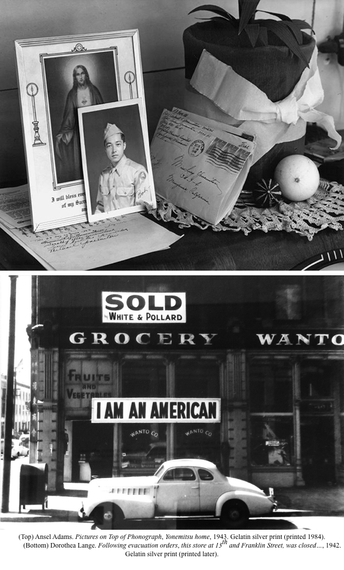 Seeing this exhibition made me very, very sad. It reminds us of a shameful chapter of our history, which left America with a proverbial black eye. One wants to thank Skirball for the courage and conviction in hosting this extremely important traveling exhibition dealing with the political paranoia of the time. The exhibition's wall text states that, "In the entire course of the war, ten people in the United States were convicted of spying for Japan. All of them were Caucasian." Do I hear you choking? I definitely did when I read it.
To learn about Edward's Fine Art of Art Collecting Classes, please visit his website. You can also read The New York Times article about his classes here, or an Artillery Magazine article about Edward and his classes here.
Edward Goldman is an art critic and the host of Art Talk, a program on art and culture for NPR affiliate KCRW 89.9 FM. To listen to the complete show and hear Edward's charming Russian accent, click here.
Related
Popular in the Community