The Trump administration finally agreed on Thursday to release Ansly Damus, a Haitian immigrant who had been detained for more than two years even though a judge twice granted him asylum and a family offered to house him as his case continues in court.
Damus, who came to the U.S. in October 2016, sued the Trump administration in September, arguing his prolonged detention violated the Constitution. The American Civil Liberties Union represented him in court in Ann Arbor, Michigan, on Wednesday, in front of about 30 people from the Cleveland area who traveled by bus to show their support in person.
His supporters, including a couple who agreed to be his sponsors, had hoped for his immediate release. Judge Judith Levy of the U.S. District Court for the Eastern District of Michigan opted not to issue an order immediately, sending them home on the bus without him.
Then, on Thursday, the government abruptly changed course and agreed to release Damus on parole and ankle monitoring ― something it had repeatedly refused to do during his years in detention.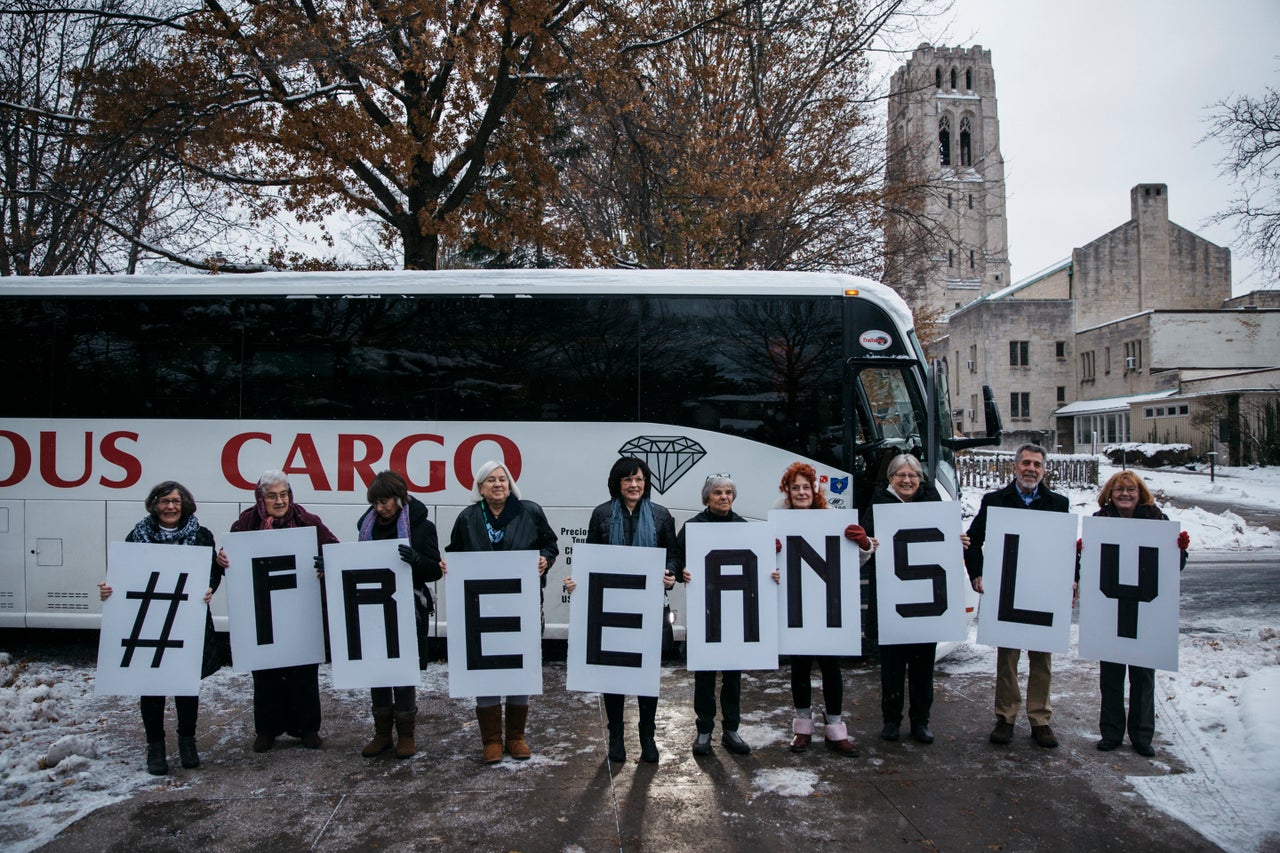 "There never was any reason to imprison him, but we're delighted he's being released now," ACLU attorney David Hausman, who argued Damus' case in court, told HuffPost. "It's a wonderful moment ... but it's also just awful what he's been put through and there's no conceivable justification for it."
Damus, a former ethics teacher, fled his native Haiti in 2014 after an attack and threats by a gang aligned with a local government official whom he'd spoken of critically while teaching a class. He first went to Brazil, but suffered discrimination there and came to the U.S. to seek asylum at a port of entry in 2016.
Although he did not break the law, Damus has been locked up ever since, mostly in a county jail outside Cleveland that also houses immigrant detainees. He is not allowed outside for recreation and can speak to visitors only through a video monitor.

That hasn't prevented him from gaining support from the Cleveland area, including Melody Hart and Gary Benjamin, a couple that agreed in January to act as Damus' sponsors, meaning he will live with them while he continues immigration proceedings. They visit Damus every week and organized the group to attend Damus' hearing on Wednesday.
The court hearing was Damus' first chance to be outside and to see his sponsors with his own eyes.
Damus' case has been prolonged because the government has repeatedly appealed an immigration judge's decision to grant him asylum. The Board of Immigration Appeals sent the case back to the judge twice, and it is now pending before the panel again, with no clear end in sight.
Asylum-seekers are often released on parole while they await a conclusion of their immigration hearings. But Damus wasn't granted it. Earlier this year, he was the lead plaintiff on a class-action lawsuit by the ACLU in which it argued that the government was wrongly denying parole on a blanket basis. A federal judge ruled in July that the government must make individual determinations on those cases.
Still, Damus was kept in detention until he filed an individual complaint arguing his detention was unconstitutional.

Immigration and Customs Enforcement offered little explanation for denying Damus parole, only a form with checked boxes indicating he was considered a likely flight risk and lacked substantial ties to the community.
A government attorney argued in court on Wednesday that the government isn't obligated to offer further explanation, but the judge indicated she would likely ask for one. The judge and attorneys were set to discuss the case again on Thursday. Before that could happen, ICE announced it would release Damus on parole.
ICE did not immediately respond to a request for comment on why it decided to release Damus now despite previously denying his request.
But the fact that Damus does have ties to Ohio was proved by the presence in the courtroom of Benjamin, Hart and about 30 others who had traveled to rally behind him.
As a condition of his release, Damus must reside with Benjamin and Hart and wear an ankle monitor as he undergoes immigration proceedings.
They were eager on Thursday for him to finally be out. They had started marinating steaks on Wednesday, hoping they'd all eat them with Damus that evening. Now they're saving them for Friday.
"I'm glad to see that justice is finally being served," Hart said. "It was an unjust situation. No one should be held that long."
Before You Go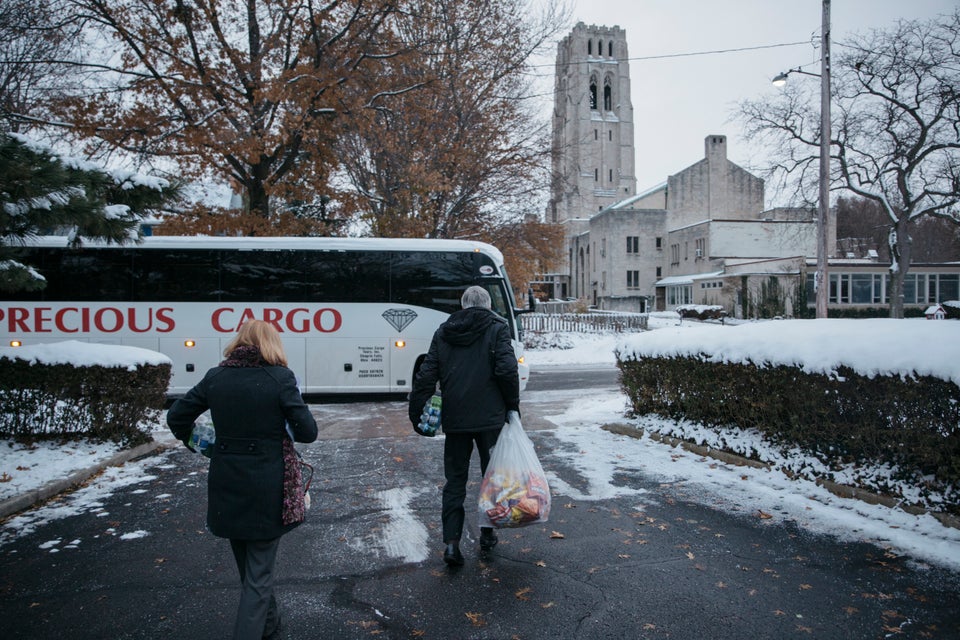 Ansly Damus
Popular in the Community