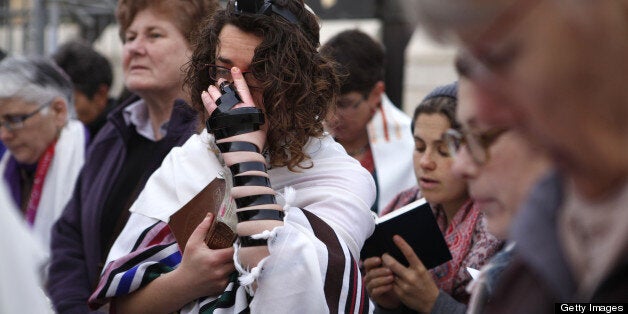 As Chair of Women of the Wall, my prayers are being answered. For the last 24 years we have been going to the Western Wall with only one goal in mind: to pray as a community of women with Torah and talllit, in full voice. This struggle for our rights as Jewish women has put me in newspapers as well as in prison; however, my intention from the beginning was neither of these things. I simply wanted to pray at Judaism's holiest site. That is still my desire.
Last week Judge Moshe Sobel of the Jerusalem District Court issued a groundbreaking ruling, stating that our group's prayer is not "contrary to local custom." The implication of this ruling is that we will be allowed to pray at the Wall without fear of further arrests. That same week, Natan Sharansky sat with Women of the Wall to discuss his plan for a section for egalitarian prayer at the Kotel. I began to receive congratulations from around the world as if the struggle was over but, as is often the case in politics, the divine is in the details.
The District Court decision is a stopgap measure that ends the current wave of harassment and intimidation that we have been experiencing for so many months, but this does not make the Wall an inclusive site for all Jews. This latest decision safeguards women's rights to religious expression at the Wall and that is a revolutionary victory. Both Women of the Wall, as an organization, and I personally and as chair, feel a collective sense of relief that our harassment is over, but we are only one piece of the puzzle when it comes to making the Western Wall a home for all Jews.
In order to put the Jewish infighting at the Wall to rest, all who are invested in the Wall's future must participate in Sharansky's process for changing the status quo. It is for this reason that I am in full support of his efforts and I intend to be a willing and constructive partner. We need to find an equitable compromise that respects the feelings and unique needs of all streams of Judaism.
With our victory in court comes a responsibility to see that no voices are silenced and no communities are hurt in our struggle for freedom. I agree with a recent piece written by Rabbi Menachem Creditor, when he said that we must take it upon ourselves to see "that Haredim do not become targets of Jewish hate. Pluralism is not limited to progressive streams of Judaism." We must know that change is not easy for everyone and that the ultra-Orthodox community is not to be defamed or vilified in this process.
We have not reached the end of the struggle for freedom at the Western Wall, but we are in what I hope will be the final chapter of that struggle. I will continue to work with Chairman Sharansky's efforts to protect the rights of all streams of Judaism at the Western Wall.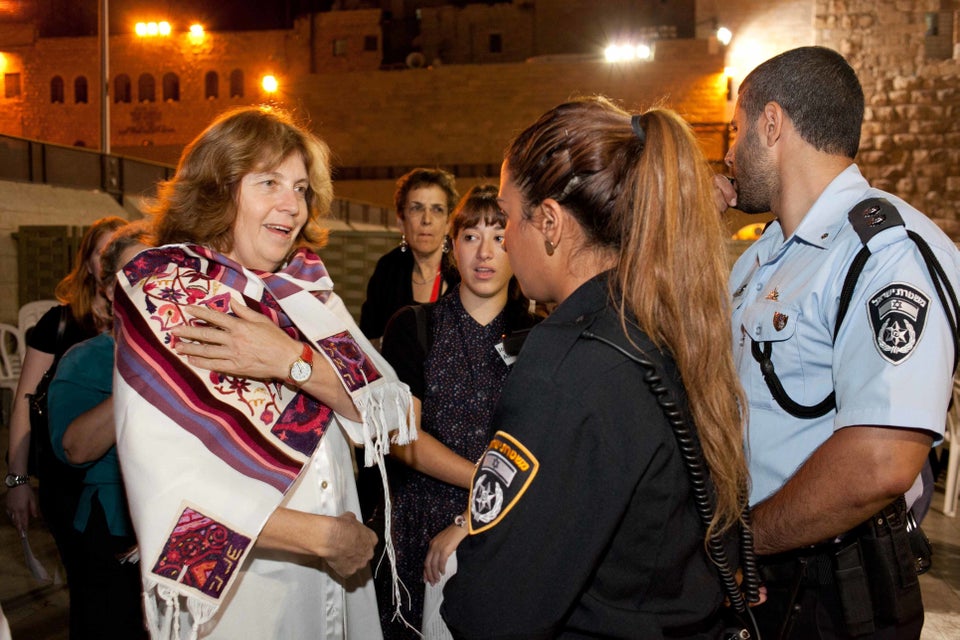 Anat Hoffman and the Women of the Wall
Popular in the Community