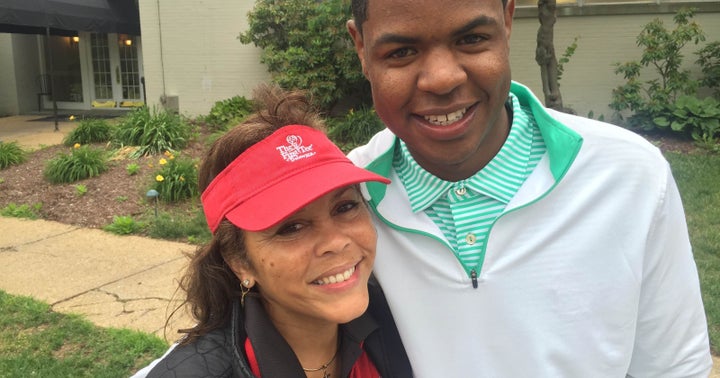 Two years ago The First Tee — an international youth development organization introducing the game of golf and its inherent values to young people — reached more than 4.7 million young people, the most since its inception. For more than 20 years, Delaware's Charma Bell has contributed to those statistics by serving in a myriad of roles with First Tee of Delaware.
"I love helping people," said Bell, who started off with the LPGA Urban Youth Golf Program of Wilmington, now known as The First Tee of Delaware, in 1994.
"Giving kids second chances through golf, through First Tee is a joy for," said the mother of Charma Townsville (Bell), Brittany, and Rickey. Initially serving as a parent volunteer when her oldest daughter, Townsville, participated in an after-school program that decided to do "something new," over the years Bell has assumed several roles including site coordinator, volunteer instructor, assistant instructor and lead instructor.
"Seeing how golf brings people together," the born educator and advocate believes "we don't have enough" of unity and fellowship in today's society.
The Wilmington resident is often reminded of the challenges facing her students that live in a city with one of the highest teen shooting rates in America.
"Our girls and young people are dealing with so much today," who received the Delaware Sportswriters and Broadcasters Association's Herm Reitzes Award for Public Service earlier this year.
"It's easy to teach golf, it's not easy to teach goodness," said Bell.
A former trust administrator and officer, the active community servant completed First Tee's Coaches Training Program, an intensive three-year course focused on the best practices of being a golf instructor and facilitating impactful life skills lessons.
"Working with First Tee allows me the opportunity to be loving, kind and forgiving in a space that I'm happy and excited to be in everyday," said the avid community activist.
Among many organizations and institutions, Bell has worked with the Kiwanis Club of Wilmington, Catholic Youth Ministry, National Coalition of 100 Black Women – Delaware Chapter, Padua Academy, Christina Cultural Arts Center, Read A Loud, Salvation Army of Delaware, St. Mary's / St. Patrick Church, St. Peter's Cathedral School, NAACP, Metropolitan Wilmington Urban League, the Ronald McDonald House of Delaware, Salesianum School, and Serviam Girls Academy.
"Serviam Girls are wonderful," Bell said, speaking about her work with the tuition-free, independent Catholic middle school.
"I've worked with them for a while now and with the hiring of Susan [Thomas], their athletic director, physical education and health teacher, those young ladies are being exposed to world-class teaching by a group of dedicated educators, right here in Delaware."
Being "fun, positive and engaging" with students from Serviam and others throughout Delaware, and parts of Pennsylvania and Maryland, Bell naturally"charms" people with her infectious and inspiring personality as she delivers First Tee programming on golf courses, in elementary school physical education classes and as part of after-school programs in partnership with other youth organizations.
Of The First Tee programs delivered nationally on golf courses, 48% of participants are ethnically diverse and 38% are female. In 2016, The First Tee brought character education through the game of golf to more than 5.3 million young people.
Twenty years ago former president George H. W. Bush announced the founding of First Tee, serving as the organization's honorary chair until passing the baton to his son, former president George W. Bush, in 2011.
"The First Tee is a very effective and very necessary program for our nation's youth and future," America's 43rd president said last month at Liberty National Golf Club, site of the 2017 Presidents Cup.
"I'm proud to be the Honorary Chairman and to have worked with Joe Louis Barrow, and I thank him for his leadership over the years. I congratulate Keith Dawkins and look forward to working with him. The First Tee, and thousands of young people, will benefit from his energy and experience," Bush said.
Dawkins began his role with The First Tee last week as incoming CEO, officially assuming the role upon Barrow's retirement in January.
Reporting to the World Golf Foundation and The First Tee Advisory Boards, Dawkins said he is "excited to be joining" the organization and looks "forward to working alongside both boards and key stakeholders—including chapters—to build upon the success and foundation of the organization."
"We are currently looking at the largest and most diverse group of kids our country has ever seen, which creates an abundance of future opportunities for golf and The First Tee for years to come," said Dawkins, a former executive with Viacom's Nickelodeon.
Ready to tee off and lead the charge from the small but mighty Diamond State, Charma Bell is prepared to answer Dawkins call.
"If I can help, then I'm going to help," said Bell. "You can't get ahead without giving back."
Related
Popular in the Community