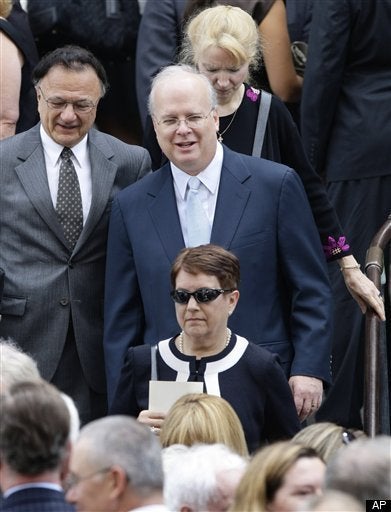 Yesterday, I posted on how a group of senators sent the White House a letter expressing concern over a multitude of presidential appointments -- which they label "czars" -- and how they "raise serious issues of accountability, transparency, and oversight." At length, I pointed out how those senators themselves need to do a better job accounting for the actual roles of those so-called czars, which are transparently obvious and easy to oversee.
Now it's the House's turn to get deeply mired in confusion over this non-issue! The Washington Independent's Dave Weigel reports today that Georgia Republican Jack Kingston has rounded up 100 co-sponsors for the Czar Accountability and Reform Act of 2009, also known as the "CZAR act" despite lacking a "Z" for the acronym. Might I recommend "zany?"
The bill would prevent taxpayer money from funding the salaries of "any task force, council, or similar office which is established by or at the direction of the President and headed by an individual who has been inappropriately appointed to such position (on other than an interim basis), without the advice and consent of the Senate." As I pointed out yesterday, many of the "czars" that are being fretted about have already been confirmed by the Senate, hold positions that were created by the Congress, or are just people who have been arbitrarily named a "czar" despite the fact that they are actually State Department envoys or Deputy Secretaries of the Interior, like "California Water Czar" David Hayes.
I also pointed out yesterday that "czars" have been a fact of life in American politics since the Nixon administration, and, to the best of my recollection, no Republican ever complained about the multitude of "czars" in the Bush White House. But don't take my word for that. Here's Congressman Darrell Issa (R-Calif):
At any rate, these members of Congress are either actively misleading their constituents or are royally confused about the appointees of which they speak. But this is nothing new, at all. Let's cast our mind back to July, and the tweets of super-genius Karl Rove:
Re: the czars @CopyChaser darned if I can figure out all the czars, except a giant expansion of presidential power.
Darned if he can figure all this government stuff out! One wonders what Rove was actually doing in the Bush White House, as his boss was appointing all sorts of czars. In fact, Rove himself was one of these czars. In 2007, the Washington Post's Harold Meyerson, reporting on the increasing influence of Rove in the Bush White House, and the extent to which he was set on realigning domestic priorities, said, "In the wake of Bush's 2004 reelection...Rove, newly promoted by Bush to domestic policy czar, concluded that the time for this realignment had come."
Meyerson goes on to note that Rove's portfolio, as domestic policy czar, was a self-directed set of policy priorities that were deemed intrusive by congressional Republicans and were in many cases a thing apart from actual White House priorities:
He assumed congressional and public support for policies on which Bush had not campaigned; his relations with Republican members of Congress were abysmal; his incessant campaigning against the Democrats ensured that there would be no bipartisan support for programs that entailed considerable political risk.
UPDATE: The pattern of people complaining about "czars" not knowing what they are talking about continues today. David Weigel reports that at a press conference for Kingston's CZAR Act, John Shadegg "held up a chart of 34 "czars" in the administration." On that chart were a number of appointees that have been confirmed by the Senate, such as John Holdren and Cass Sunstein. You can also clearly see persons appointed to positions used by the Bush administration, such as Jeffrey Crowley, director of the Office of National AIDS Policy, and Joshua DuBois, director of the White House Office of Faith-based and Neighborhood Partnerships. Additionally, State Department envoys like Richard Holbrooke and George Mitchell are on the chart. They've even included the aforementioned David Hayes, who is actually the Deputy Secretary of the Interior.
Read more at: http://www.huffingtonpost.com/media/the-news/eat-the-press/.
Read more at: http://www.huffingtonpost.com/media/the-news/eat-the-press/ and
Popular in the Community