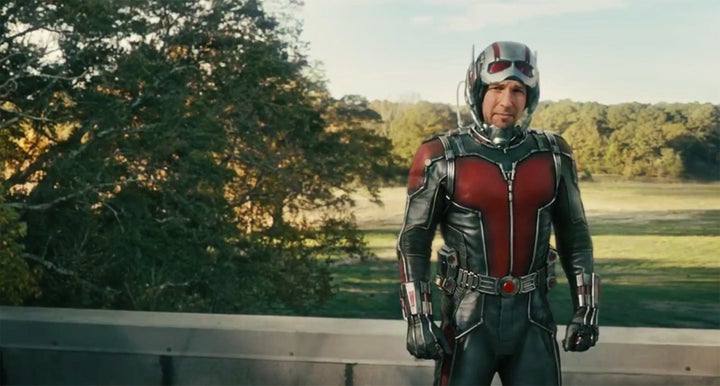 For such a tiny superhero, "Ant-Man" is a big movie.
(Warning: Major "Ant-Man" spoilers!)
The film introduces us to the Ant-Man backstory, connects perfectly into the current Marvel timeline and even ties up some loose ends from another Marvel movie, "Captain America: The Winter Soldier." That moment happens in the post-credit scene, which Marvel president Kevin Feige already revealed is a peek at "Captain America: Civil War," something which "Ant-Man" director Peyton Reed also confirmed to The Huffington Post. But there's something else you may have missed that's an even bigger deal.
"Ant-Man" has Marvel's first big Spider-Man reference.
OK, gosh, hold your horses.
We know Spider-Man is reportedly showing up in future Marvel movies, but rumors of an Easter egg in "Ant-Man" started getting around even before the first screenings. Spider-Man isn't mentioned by name in the film, so we asked Reed for his thoughts.
"There is one Spider-Man reference," Reed confirmed to HuffPost. "It really sort of became organic to our story."
Reed said it all happened because of Ant-Man's earlier encounter with another Marvel superhero, Falcon, which the director called a true "wish fulfillment" to see those two go against each other. As those who've seen the film know, this encounter results in Falcon looking for Ant-Man at the end of the movie. Then, when Michael Peña's character, Luis, is telling Ant-Man, aka Paul Rudd, that someone's looking for him, he mentions a female journalist.
Reed said, "This young journalist character, she's sort of got this inside track and she makes a reference to [Falcon], 'Okay, you're looking for this guy. What are his powers? You gotta be more specific because we've got guys that do this and that,' and it just made sense for the story."
When you watch the movie, look out for that moment. Like we said, she doesn't mention him by name, but she lists specific powers that should now have your Spidey senses tingling.
The Oscorp Tower from the "Spider-Man" universe reportedly almost made it into the first "Avengers" film, and the building may or may not have made it into "Avengers: Age of Ultron," depending on who you ask. Still, this is the first no-doubt-about-it reference to our own friendly, neighborhood Spider-Man in the Marvel Cinematic Universe.
And that makes us feel pretty good.
No, not that good, Tobey Maguire. Never that good.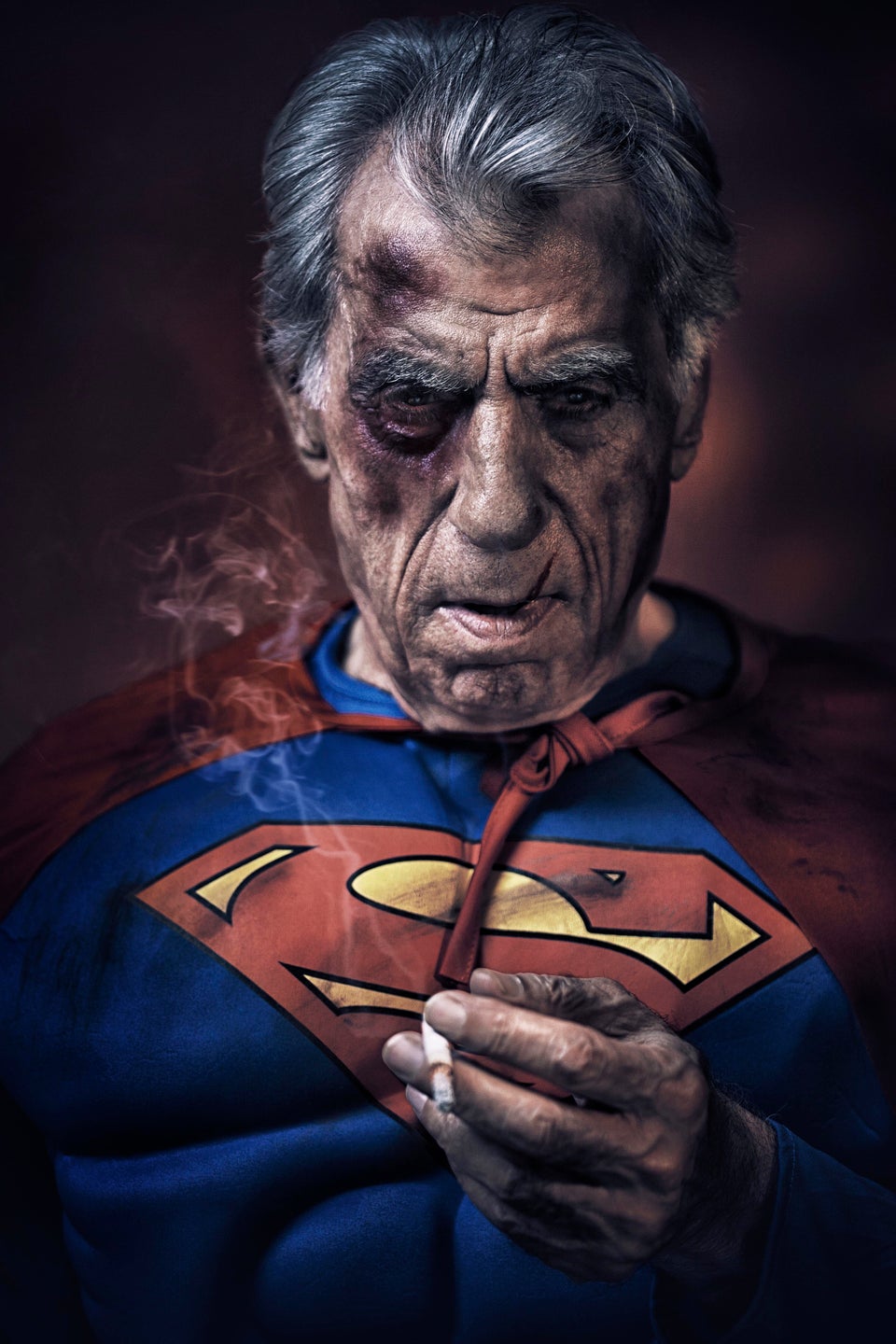 Photographer Imagines What Superheroes Would Look Like Retired
To subscribe to our HuffPost Entertainment WhatsApp account:
1. Download WhatsApp on your phone.
2. Save this number, 347-334-1794, in your phone's contacts.
3. Text "POP" to that number via your WhatsApp account.
You can unsubscribe at any time by texting "STOP" to the same number.
Popular in the Community