These days it's hard to escape the mad rush. There are 'traffic jams' to reach the summit of Everest, direct flights to the most remote tropical islands in the world, luxury hotels in hidden Himalayan kingdoms and an indoor ski resort in the desert. Humans have conquered and explored most of the world, but one vast expanse of the planet remains beyond our reach: Antarctica.
It has always been a dream of mine to climb a mountain that has never been climbed before. And doing so in remote Antarctica would be an even greater privilege. In the words of best-selling author Jon Krakauer, "Antarctica has this mythic weight. It resides in the collective unconscious of so many people, and it makes this huge impact, just like outer space or going the moon."
Indeed, man has never permanently inhabited this frozen continent at the very edge of the earth. Accessible only during its warmest months, from November to March, it has no metropolis or village to speak of, no habitat except perhaps the odd expedition shed or research station; just massive, desolate, glacial emptiness and bone chilling temperatures that can range anywhere from -10°C to -80°C during the colder months. Even if you're journeying to Antarctica on a cruise ship, as most people do, or by chartered plane, they say the isolation and the barrenness will envelop you and inevitably make you ponder your own insignificance.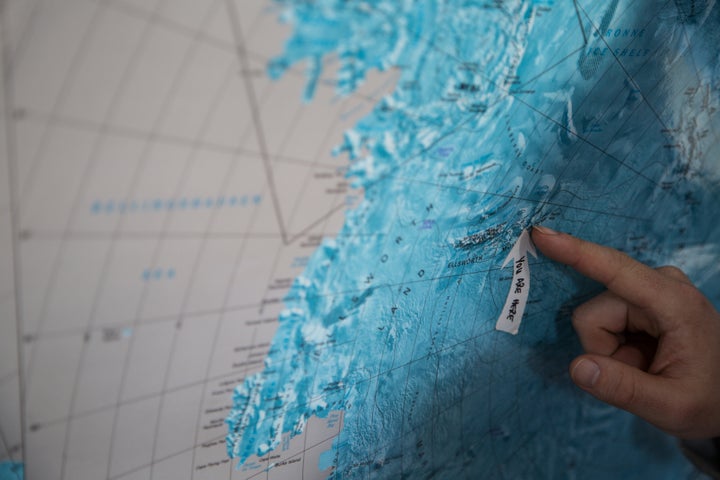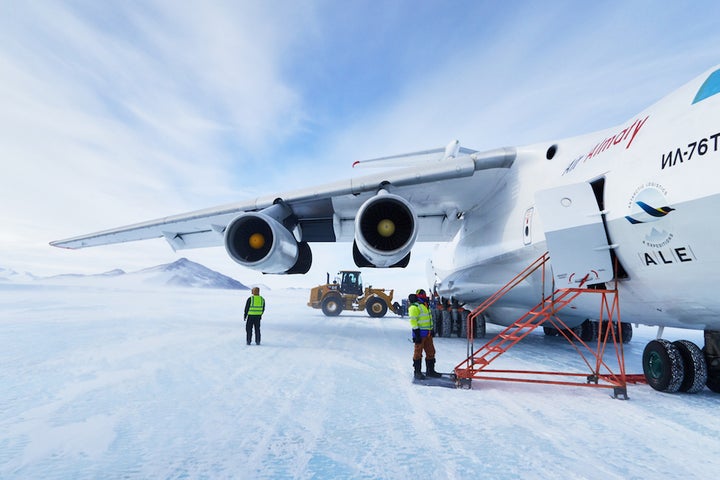 In the last three decades, a growing numbers of climbers have come to explore Antarctica in search of spectacular summits, many not yet named. First ascents of mountains generally fall into two categories: the easy way, summiting by helicopter, and the old-fashioned way, one gruelling step after another till you reach the top. Clearly, our all-female team wants to achieve this the hard way, not because we like to struggle, but because we want to push our limits far beyond our comfort zone, for something greater and more important than ourselves: the plight of underprivileged women affected by climate change.
In January 2018, our self-funded team of women from Singapore, Africa and the UAE, under the banner of HER Planet Earth, a women's advocacy group that promotes gender equality and the integrity of the environment, will embark on a pioneering expedition to Antarctica's heartland, in search of unclimbed routes and peaks in the Heritage Mountain Range.
In the world of alpine climbing, there is no destination quite so stimulating as Antarctica. This wild, frozen continent is subject to extreme conditions that only the most robust of explorers can endure, while having a natural beauty that surpasses all expectations. Ultimately, our team wants to stand on top of a mountain that has never felt the poke of a crampon before! And although there are lots of smaller peaks close to the sea, the real gems are further inland, and that's exactly where we are heading.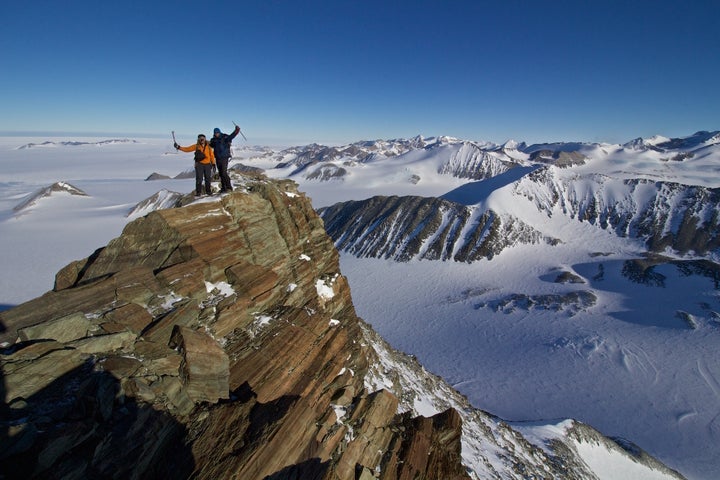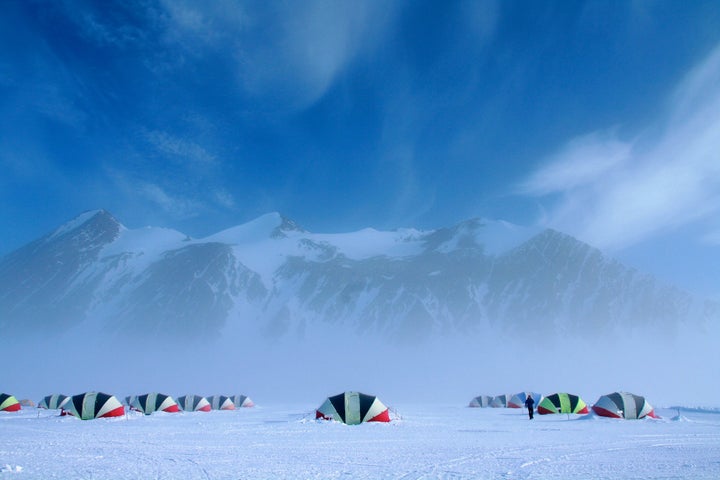 Through our journey of exploration, we hope to highlight the importance of climate change and the urgency of preserving Antarctica for generations to come. We also plan to raise funds for the United Nations' Women Lead Climate Action programmes that empower and educate underprivileged women in the Asia region. This UN initiative is focused on rural women in developing countries that are already feeling the brunt of climate change, and plans to engage them in conservation activities, ultimately helping them build longer-term climate change resilience. The first country on the agenda for this programme is Cambodia, but the idea is to extend it to other developing nations in the region.
"The destructive forces of nature, warped by rising global temperatures can act as negative force multipliers in societies already riven by inequality. The onset of droughts, accompanied by heightened food and water insecurity, also have a disproportionate effect on those least able to deal with the resulting increased social strains. While climate change is a global phenomenon, its impact is not spread across a level playing field. Its effects are felt locally, and poor people suffer the most. Among the world's 1.3 billion poor people, the majority are women." Stated Isabella Lövin, Sweden's Deputy Prime Minister and Minister for International Development Cooperation and Climate in a recent article on Thomson Reuters Foundation News.
Antarctica is a powerful symbol of this struggle because it is also fighting for its own survival. In fact, Antarctica, the world's largest desert, which is 98% covered in ice, suffered a major setback this past July 2017, as satellite data confirmed that a trillion-tonne, 5,800 sq km iceberg the size of Luxembourg had broken off from the Larsen C ice shelf and was now adrift in the Weddell Sea. Furthermore, since 2014, researchers at the University of California at Irvine and NASA's Jet Propulsion Laboratory have shown that the melt-rate of glaciers in the fastest-melting part of Antarctica has tripled over the past decade. Today, scientists project that the long-term result could be to raise global sea levels by 10 centimetres, or almost four inches. Undeniably, this would be devastating for our planet.
Our team is keenly aware that in many countries, women tend to be marginalised from economic and political power, and have limited access to financial and material resources. Through this expedition to Antarctica, we hope to encourage society to sit-up and pay attention to grave issues such as climate change and gender inequality around the world. We feel very passionately that women have the right to - and need to be - at the forefront of efforts to deal with climate change. Indeed, it is our duty, and our responsibility to future generations, to support concrete and sustainable solutions for the planet. The cold truth staring us in the face is that we have no time to waste. In the end, we simply must continue to fight for a world where human rights and environmental integrity can blossom and prosper.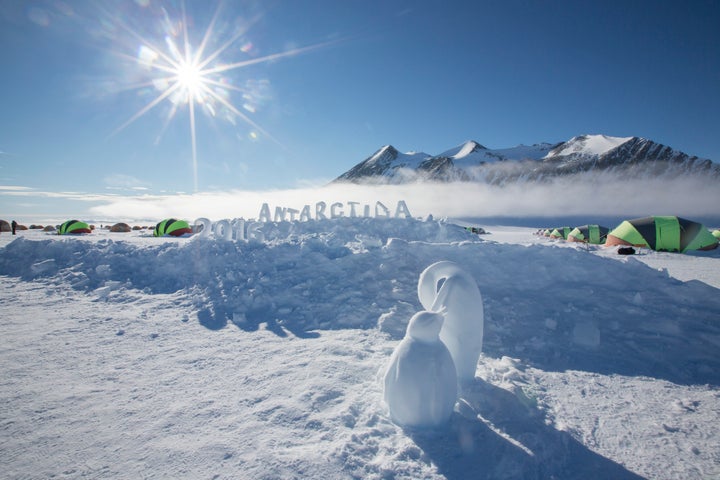 About HER Planet Earth: HER Planet Earth is a global women's advocacy movement that promotes a deeper connection between women empowerment and the integrity of the environment. The group's strategy is to organise activities to increase awareness and raise funds for programmes that empower and educate underprivileged women and engage them in environmental issues and conservation activities. This Antarctic expedition is organised in partnership with #Up2degrees, a movement aimed at saving the Antarctic aircon and encouraging people in warm countries to increase their air conditioning by 2°C, to fight global warming.
Related
Popular in the Community