One hundred years ago, the men from Ernest Shackleton's failed Endurance expedition, sailed to Elephant Island and were eventually rescued by aid from South Georgia. Part of the Heroic Age of Antarctic Exploration, the journey was made in large wooden ships that had no radio communication. The promise of discovery that drove the explorers of old remains today and fortunately, modern travel to Antarctica is much more comfortable.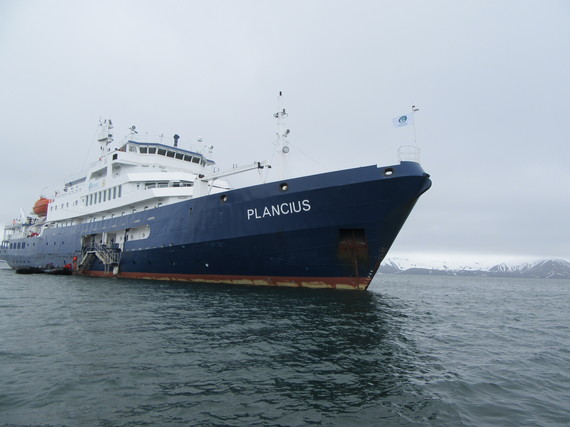 In November, along with 100 other passengers, I walked aboard the Plancius to sail over 2,800 miles from Ushuaia, Argentina to Antarctica, the world's seventh and last continent. Booked through Oceanwide Expeditions, our itinerary was packed full with sailing the Drake Passage, mountaineering and camping on snow covered land and kayaking between icebergs.


Initially, the prospect of camping on the continent sounded terribly cold to me, but after reading Alfred Lansing's Endurance: Shackleton's Incredible Voyage, it seemed like one night away from my warm cabin bunk was doable.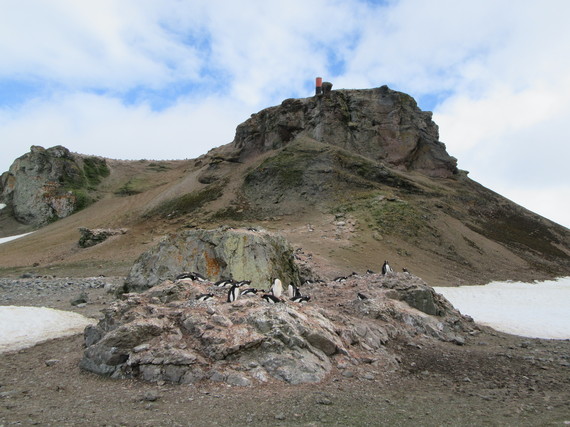 Our voyage began with a seafood pasta dinner in the ship's dining room as we earned our sea-legs moving through the Beagle Channel. The expedition leader warned us to use seasickness aids before we reached the notorious Drake Passage, where the Pacific, Atlantic and Southern Oceans collide. Rough and rolling seas found us, along with 30-foot swells and constant splashes on the ship's windows.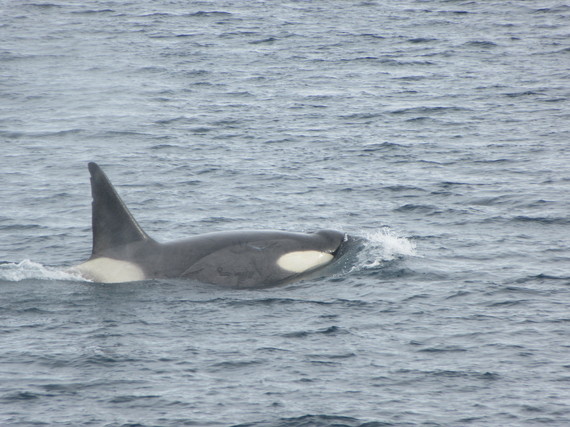 Antarctica is not a human environment. We are simply visitors. The extreme temperatures and rapidly changing weather will quickly alter plans, so flexibility is essential. Our first stop was a visit to King George Island of the Shetlands. The island essentially represents Antarctica's capitol, as seven countries staff year-round research stations with another six countries servicing summer stations.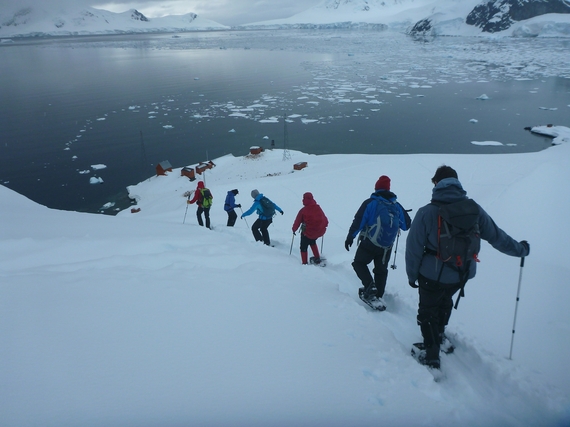 Zodiacs transfer passengers from the ship to land. Wearing knee high rubber boots, we stepped into the water to come ashore. A handful of Gentoo penguins stood near the water's edge to greet us and collect a beak full of krill. The perpetual grey clouds were occasionally broken by the sun to expose blue sky.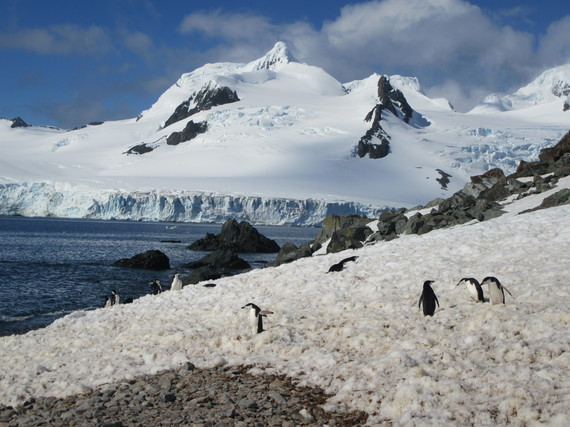 We strapped on snowshoes to climb hillsides covered in pristine snow. The quietness of the land struck me. I could hear wind cut across the ground and against my down jacket. In Antarctica, international law limits 100 people or less to be in the same place. Without people, the land is isolated and still.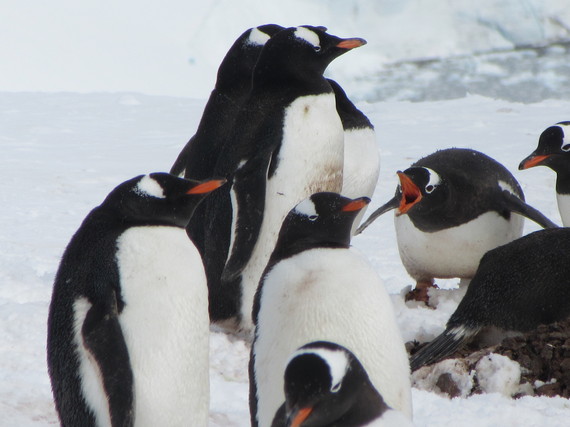 Penguins are the continent's most famous resident. There are varying species, with the Gentoo and Chinstrap being the most common that we found. In some places, rookeries spread across a guano covered hillside with hundreds of penguins courting, mating and raising their babies. I was tickled to walk alongside such a cute and clumsy critter in his natural habitat.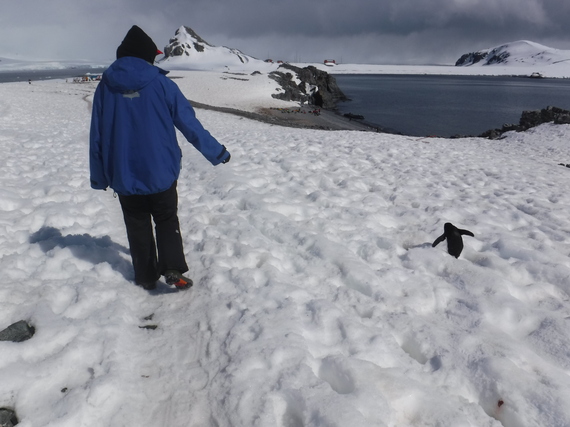 Our six-day land expedition brought us to so many unique locations. Deception Island is still an active volcano with thermal activity that creates steam where water meets land. Here, the water is warm to touch. At Danco and Half Moon Islands we found turquoise icebergs five stories high, calving glaciers and lots of sunshine that brought 30 degree temperatures. But when a cloud came, it would drop 10 degrees.
We camped on the land of the midnight sun in a bivvy bag. To prepare for the Antarctic night, we first dug a hole in the snow to shield us from wind. Next we stuffed our bivvy bags with a mat, sleeping bag and liners. Removing our boots, snow pants and jackets, we tucked ourselves into the bag wearing only thermals and a warm beanie cap. In spite of these preparations, snow entered my bag and left me shivering most of the night.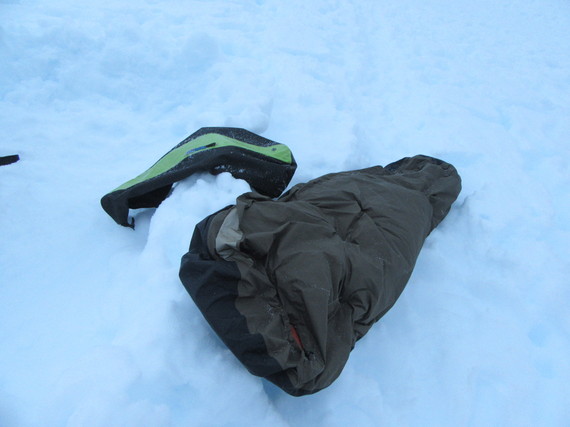 The sky glowed with light throughout the evening. Surrounded by glaciers, the snow landing on my bivvy bag, deafened the moans from the avalanches falling nearby.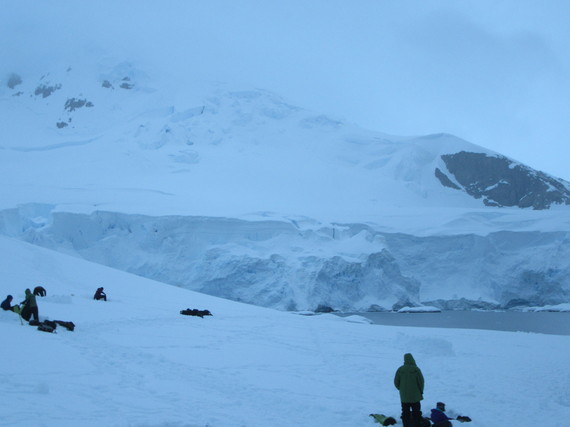 Near the end of our trip, I waited alongside two older women from Australia and England, waiting to board a zodiac. We leaned over the ship's railing, staring at the snowy hillsides and cloud kissed mountain-tops. Chatting about why we'd come to Antarctica, one woman said it was her dream ever since she was a girl. With tears in her eyes, she became overwhelmed by the realization that she had made good on the promise to that little girl so many years ago. I left with an appreciation for the remote isolation and harshness of the place where man can only visit.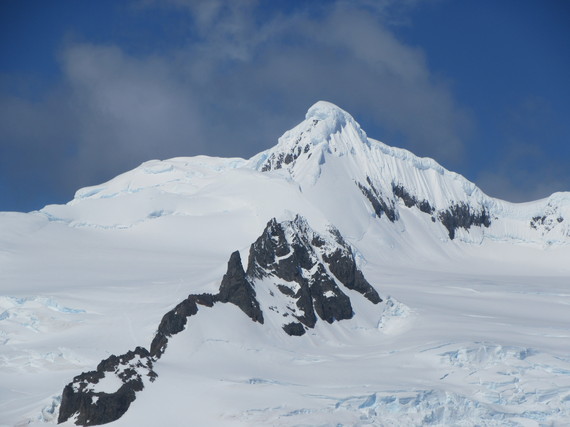 Popular in the Community