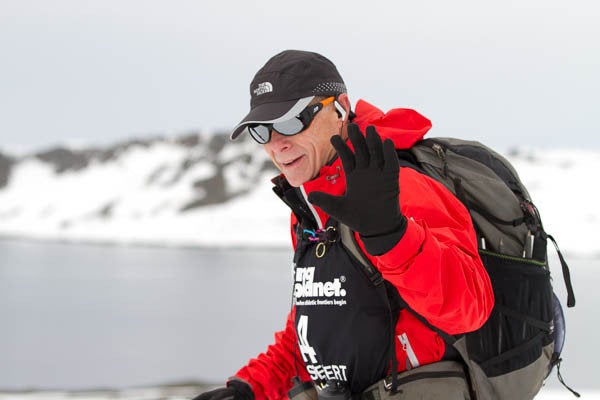 The Southern Ocean and the Drake Passage are legendary for rough and gut-wrenching seas -- a reputation that I can confirm is well-deserved. After three days of being tossed around on the ship transporting the Last Desert racers to Antarctica, struggling to hold onto my bed while sleeping and avoiding the furniture that was literally flying across the cabin at one point, we have arrived in Antarctica.
We landed at King George Island where the race organizers wasted no time in kicking off the first segment of our race -- a 100 kilometer, or 60 mile, run to get things started.
It's been quite the race so far. With a thin layer of ice covering the surface of the snowy trail, conditions are incredibly challenging, but also very beautiful. Unlike many of the popular road races back home, our spectators consist of whales and other native animals, and even scientists from the Russian Research Station. A penguin -- perhaps sensing the need for comic relief during such a challenging race -- slid across the course shortly after we took off, causing all the runners to pause and savor the experience.
After a successful first stage, the second stage of the race was cancelled because of extreme weather conditions at Deception Island -- meaning each day will be even tougher than I imagined because we'll be trying to make up for lost time. In the latest leg of the race, I ran for about eight hours straight, hoping to accomplish as much distance as possible while storm clouds brewed on the horizon, bringing my visibility down severely as the wind picked up speed and the temperature dropped significantly.
Although I was disappointed that the second stage was cancelled, the day of rest has me feeling rejuvenated and strong. It doesn't sound like much, but carrying a 25-pound pack really starts to wear on you after a while. Imagine carrying a two-year-old on your back as you run 250 kilometers over a period of seven days -- in Antarctic terrain, no less. Luckily, all racers are required to carry the same amount of supplies, so we're all on "equal footing" to start off with, albeit the only solid footing we'll experience for the next several days amidst all the ice and snow.
After a few days here, I'm reminded of something I learned on my previous two trips to Antarctica: that this part of the world promises to deliver just about anything nature can think up. With rapidly changing conditions, we have to be prepared for dramatic shifts from ice and snow to wind and rain... and even, believe it or not, sunshine. I've been lucky so far, but a lot of the runners have experienced severe burns on their faces because of the sun's strong reflection off the snow.
In the spirit of camaraderie, the runners act as a support system to help each other push forward when the conditions feel unbearable. My Canadian heritage has given me a good amount of experience running in the cold, ice and snow, and -- coupled with the experiences I've had with rapidly changing weather conditions on previous adventures -- I've been able to offer what I hope are some words of wisdom to the other runners.
So, how do I feel midway through the Last Desert? For starters, I'm grateful to my trainer for his relentless -- and stubborn -- efforts to squeeze out every ounce of my energy every time I trained, knowing it would prepare me to be strong enough for this race. I also feel very overwhelmed, as I did on my previous two visits to Antarctica, by the beauty and peacefulness of this continent. And lastly, I feel an even closer bond to Trekking for Kids and the children they support around the world -- the young people who inspired me to complete this race.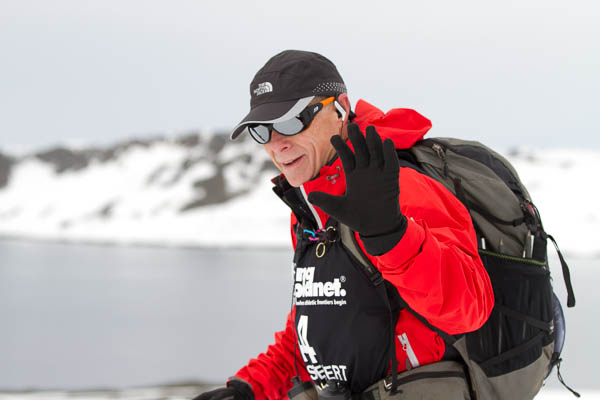 Related