I'm somewhere over the Gulf of Mexico, stretching cramped legs during a 10-hour flight from Buenos Aires to Houston, dripping artificial tears into dry eyes, spending a largely sleepless night next to a fidgety seatmate with runny sinuses and bad breath. I've still got to fly to Denver, and this is on top of the three-and-a-half hour flight from the southern tip of Argentina where my 8,000-mile air journey began.
All this follows two days at sea crossing 600 miles of the world's roughest ocean -- the infamous Drake Passage, during which our small ship endured a stint of 70-knot winds that whipped the sea into ferocious 30-foot waves. Miraculously, I didn't get seasick, but I'm whacked after four days in transit.
If you haven't guessed it by now, I'm on my way home from an Antarctica expedition. And it was worth every minute of discomfort to get there and back, not to mention the hefty price tag.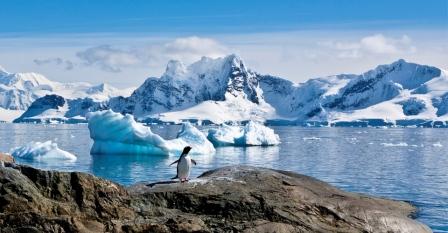 For travelers who've been "everywhere," Antarctica awaits
My travails are nothing compared to those endured by my predecessors. A mere century ago this vast, unknown continent at the bottom of the world was explored for the first time by a small slate of heroic adventurers as Ernest Shackleton, Robert Scott and Roald Amundsen pitted wits and guts in their quest to reach the South Pole.
Spending months aboard wooden sailing ships in fierce storms, dressed in sodden wool and suffering frostbite and scurvy, the early explorers faced challenges that modern-day polar travelers in heated ships with state-of-the-art navigation equipment can't begin to grasp. Yet an expedition cruise to Antarctica remains one of the world's most exciting travel adventures, even in today's impressive comfort.
Most Antarctic voyages depart from Ushuaia, Argentina at the tip of Tierra del Fuego. From here, it's a 600-mile voyage across the Southern Ocean to the Antarctic Peninsula, the northernmost part of the continent.
The first explorers laid eyes on this otherworldly realm of ice, rock, sea and sky in the 19th century, and it has held a storied place in the annals of global adventurers since. Covered beneath a perpetual ice sheet, the Antarctic Peninsula rises in a line of serrated peaks. Glaciers pour into their valleys, flowing into the massive ice shelves that hug the gunmetal-gray sea.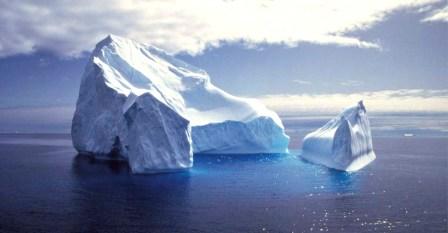 Though this frigid land hosts no permanent population, it is the site of a vital international scientific research community. The peninsula's relatively mild climate in comparison to the rest of the icebound continent explains its status as the preferred location for most research stations, as well as a destination for tourist vessels, most of which carry around 100 passengers.
Exploring the Antarctic Peninsula
Almost constant summer daylight provides ample opportunity to explore this frozen frontier with the seasoned expedition team that accompanies each ship. Most vessels, including the m/s Expedition aboard which I sailed, carry a full complement of naturalists, geologists and polar historians who interpret the myriad wonders on Zodiac excursions and shore landings.
The scale of the Antarctic landscape is difficult to convey, with endless chains of mountains wrapped in an unfathomable amount of ice, and massive tidewater glaciers cascading in jumbled white blocks to the sea. Yet the peninsula also offers sheltered inlets punctuated with islands that invite more intimate exploration.
A popular destination is the Lemaire Channel, where vertical walls of rock hem in a narrow passage filled with a parade of magnificent icebergs bobbing past. Paradise Bay is another mind-blower for scenic drama, a protected harbor ringed by heavily glaciated peaks and ice cliffs that calve blue bergs the size of houses to create an ever-changing tableau.
Despite its austere geography, the Antarctic Peninsula is home to millions of animals that thrive here. Visitors will find a rich assortment of marine life including Southern elephant, Weddell, crabeater, leopard and Antarctic fur seals; minke, humpback, sei, fin and blue whales; and orcas.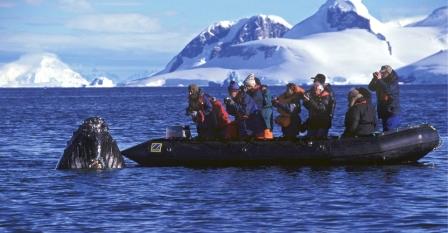 Ashore, we walked among noisy colonies of chinstrap, Gentoo and Adelie penguins, amused by their whimsical antics. By January chicks start hatching, and we delighted in seeing the fuzzy gray balls of fluff as well as doting pairs still warming eggs atop rock-ringed nests. Offshore, we watched groups of fishing penguins from the Zodiacs: a raft of them would "porpoise" past like flying fish, arcing out of the water to breathe for a split-second, then returning to the sea with a plop.
Other prolific seabirds include kelp gulls, petrels, snowy sheathbills, skuas, shags and Antarctic terns. Like the penguins, they do not fear humans, and nesting pairs can be approached and photographed at close range. [The International Association of Antarctic Tour Operators requires that visitors stay at least 15 feet from wildlife.]
For an Extra Dose of Adventure...
If a well-outfitted ship and motorized rafts sound too cushy for your expeditionary tastes, consider adding sea kayaking or a night of tent camping to your Antarctica adventure. Many cruise operators offer these options, both of which I took advantage of.
While camping with 50 other people isn't exactly solitude in the wilderness, it offered a rare chance for contemplation away from the ship. Guided kayaking outings were a thrill as we navigated the crystal-pure water among drifting bergs and brash ice that sounded like popping Rice Krispies, stopping to watch leopard seals hauled out on slabs of sea ice.
For the ultimate experience of the Southern Ocean and its islands replete with wildlife and historic exploits, opt for a journey that also includes the Falklands and South Georgia, famed for its millions of king penguins and Shackleton's final resting place.
Intrepid travelers who eschew even small cruise ships should seize the rare opportunity to explore Antarctica in a sailboat -- or plumb the foreboding interior on a ski-touring expedition.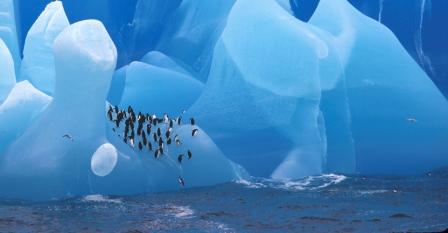 If ever a destination warranted the "once-in-a-lifetime" superlative, Antarctica is it. It will be worth every year you work to save for it, and every contorted hour you spend in transit. But you'll never understand just how much until you get there for yourself.