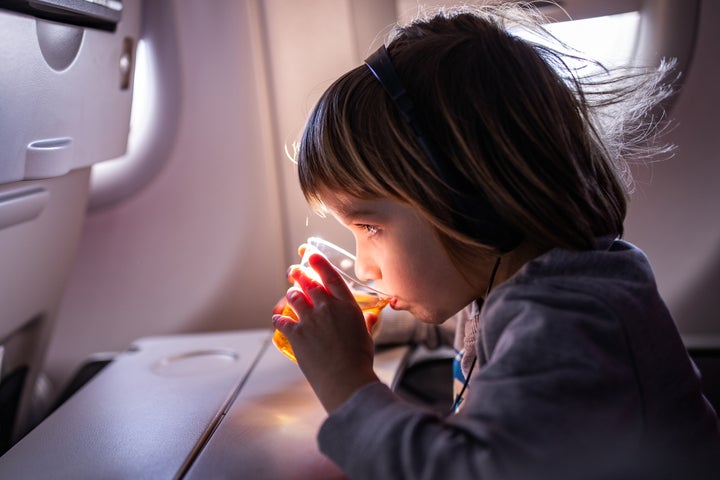 For lots of people, there's nothing worse than having a screaming or crying child on a flight. Many parents will do anything they can to keep their kiddo distracted, whether that's tossing them an iPad to watch "Paw Patrol" or giving them crayons and a coloring book. In some cases, it can almost seem like the row of the airplane has become the child's personal playroom, with blankets, toys and snacks all over.
On Sunday, Toronto Blue Jays pitcher Anthony Bass posted a photo on Twitter showing a lot of popcorn on the floor of a plane where his kids were sitting.
"The flight attendant [on United Airlines] just made my 22 week pregnant wife traveling with a 5 year old and 2 year old get on her hands and knees to pick up the popcorn mess by my youngest daughter. Are you kidding me?!?!" he wrote.
The post went viral, with nearly 66 million people viewing the original tweet. It also sparked an immediate debate over who is responsible for cleaning up after kids on a plane: their parents or flight attendants?
"Genuinely curious who should clean up the mess your 2 year old made? As a parent of three kids I am the one responsible for them," one Twitter used told Bass, who replied, "The cleaning crew they hire!"
People reported that, according to Decker, the flight attendant had considered the mess a safety hazard because it had spilled into the aisle of the plane.
On Monday, Bass wrote that United is "taking care of matters with the flight attendant internally." Once again, debate ensued, with thousands of people sounding off in the replies.
So, whose job is it really to clean up after kids who make a mess on planes? Does it vary based on the place or mess? Is it solely the job of the flight attendant? Is the passenger responsible? We spoke with two current flight attendants to get their takes on this scenario and how it should be handled.
What are the responsibilities of a flight attendant?
A flight attendant's main priority is to get passengers to their destinations safe and sound. However, they also have some other responsibilities to ensure a safe and comfortable flight.
"The official duties of a flight attendant include, but are definitely not limited to, safety and equipment checks prior to boarding, ensuring safety and hospitality are met during boarding, maintaining the safety of the cabin during flight, providing snack and beverage service, and deplaning, which includes clean up once all passengers have left the aircraft," said a flight attendant who has been working on domestic flights for the past two months and who asked to remain anonymous for privacy reasons.
Who is responsible for cleaning up an airplane? It's a dual effort.
While cleaning up at the end of a flight is part of the job description of a flight attendant, does that mean passengers should leave a big mess for them? Compare it to a fast-casual restaurant — do you leave your garbage on the table or do you throw it out to clear it for the next person?
A majority of people would probably say that they clean up their messes in a public setting, but unfortunately, that's not really how the cookie crumbles on an airplane, especially when children are involved.
"Lots of parents like to bring their kids crackers, and that often leaves a big crumby mess!" the flight attendant said. "We've been left with stomped-up Goldfish, spilled juice and milk, and dirty diapers in the seatback pocket."
Another flight attendant who works for a budget airline and who preferred to remain anonymous for privacy reasons said some people don't even tell their flight attendants they've made a mess, which can be difficult and a safety hazard, especially if it's in the aisle of the airplane.
"I've had a parent who once spilled baby formula during the boarding process and they didn't even let me know it happened. I found it myself while I was walking up and down the aisle during the pre-flight safety check," she said.
"We've been left with stomped-up Goldfish, spilled juice and milk, and dirty diapers in the seatback pocket."
Most flight attendants aren't expecting parents to get down to pick up every last crumb mid-flight — that's what arriving cleaning crews are there for. But anything you can do to help mitigate the mess is extremely helpful, they said, especially when there are usually less than 10 minutes to turn around a plane between flights.
"Passengers can always ask for a cup to put the spilled snacks in and throw it away when flight attendants come around with a trash bag," said the budget airline flight attendant, who has been working for the past four months.
Additionally, flight attendants often do at least four trash runs during the duration of the flight, so there are ample opportunities to clean up the mess both you or your kids have made, no matter how big or small.
Some people do take the liberty of cleaning up their own messes.
The flight attendants who spoke to HuffPost noted that although many parents leave them with a big mess after a flight, there are a handful who do their part. Whether that's picking up stray crackers or cleaning out the backseat pocket, anything helps and is appreciated.
"It's understandable that a parent might leave a single animal cracker or a stray crayon on the floor after a flight; we just ask that parents do what they can to keep the plane a safe, clean, and comfortable environment for all passengers," said the flight attendant who works on domestic flights.
Before You Go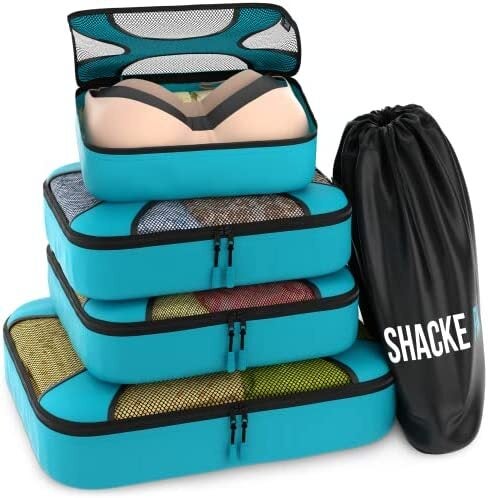 These Travel Products Have 1000s of Five-Star Reviews