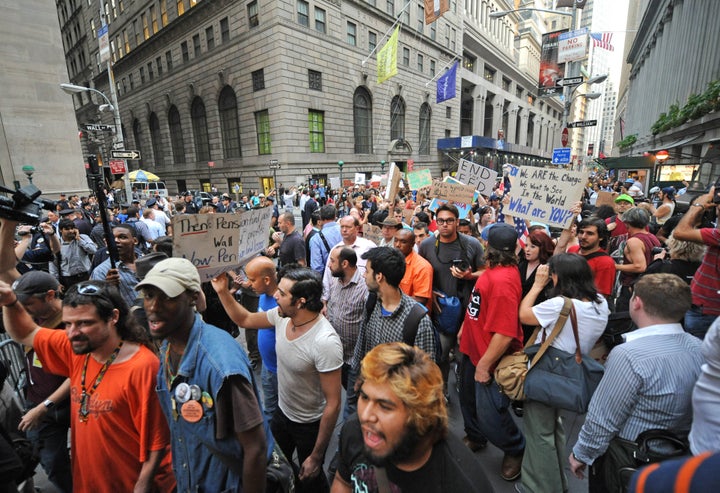 A New York City police officer apparently shown pepper-spraying a demonstrator at the Occupy Wall Street protests on Saturday (see video below) was also the subject of civil-rights complaints stemming from protests during the 2004 Republican National Convention, according to The Guardian.
Deputy Inspector Anthony Bologna had several lawsuits filed against him for his role during the large-scale protests held in New York seven years ago, when Republicans re-nominated George W. Bush at Madison Square Garden and over 1,800 people were arrested for protesting GOP policies and the Iraq War.
Alan Levine, a civil rights lawyer who represents one such protester, told The Guardian that he filed a suit against Bologna and another officer in 2007. Bologna had arrested his client, Post A Posr, and ordered him held him in sordid conditions with a number of RNC protesters at New York's Pier 57, though his case was not related.
Bologna's identity and other person details were revealed on Monday by activists associated with the hacking group Anonymous, in retribution for the pepper-spray incident.
The methods the NYPD have used to deal with the protesters have sparked a debate about its ability to handle small-scale demonstrations without overreacting. The New York Times reports that "The police's actions suggested the flip side of a force trained to fight terrorism, in a city whose police commissioner acknowledges the ownership of a gun big enough to take down a plane, but that may appear less nimble in dealing with the likes of the Wall Street protesters."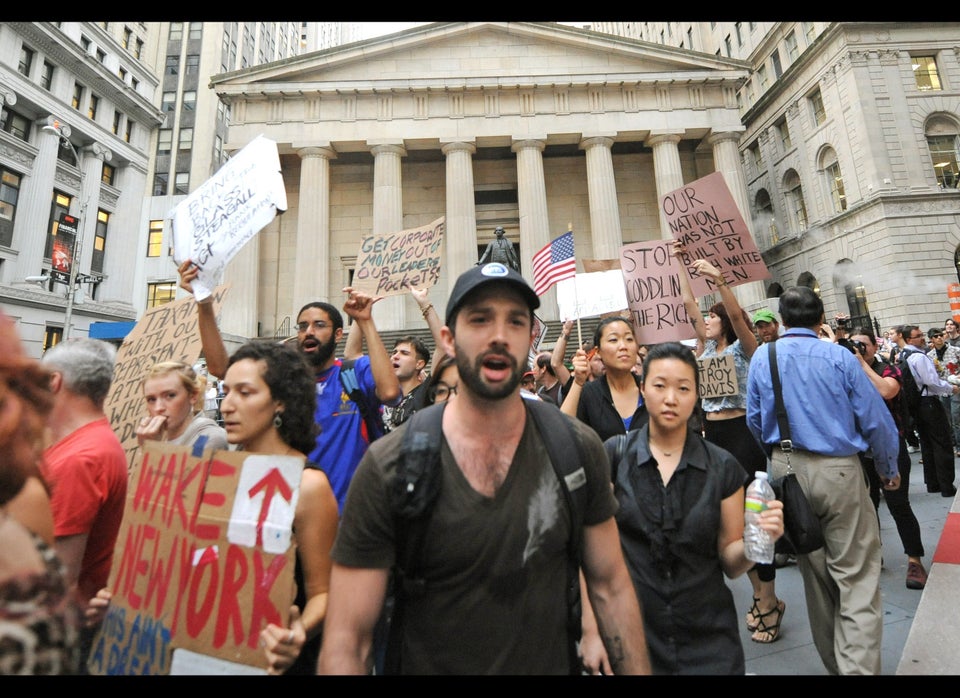 Related
Popular in the Community