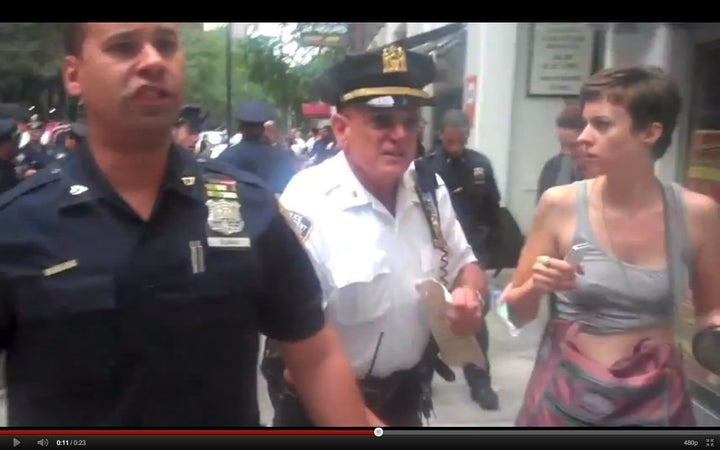 Things just keep getting worse for NYPD Deputy Inspector Anthony Bologna, as a second video of the officer using pepper-spray on protestors has surfaced.
Bologna came under fire after pepper-spraying female demonstrators on Sunday at the Occupy Wall Street protests. The incident appears as though Bologna acted unprovoked by the protestors.
The second video released Wednesday is yet another blow to the senior officer, who was identified by the hacker group Anonymous. The group posted Bologna's personal information including a possible phone number, names of relatives, and last known addresses.
NBC News reports that following the leak of Bologna's personal info, police have provided extra security for the Inspector and his family after they received death threats at home.
The NYPD originally told The New York Times that Bologna used the spray "judiciously." But Wednesday's second video has prompted NPYD Police Commissioner Ray Kelly to say that the Internal Affairs Bureau would "look into" Bologna's actions. Kelly also said that the incident was being reviewed by the Civilian Complaint Review Board.
One more time! In slo-mo:
Related
Popular in the Community