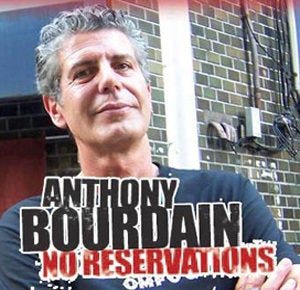 If you're like me and love travel, you probably also love Travel Channel's Anthony Bourdain No Reservations. What's not to love? There's food, there's local culture, there's wit. So when my inbox chimed at the arrival of an email from one of the show's publicists, the last thing I expected was to read that Bourdain got a new show.
Have no fear, nothing is being replaced. In fact, come November 2nd, Bourdain and his team will release the first episode of a new animated web series (titled Robo Chef).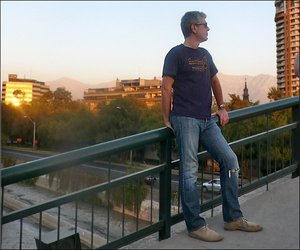 The promo trailer (below) says the series was created to answer the question of "what really goes on inside his head", for those who wonder. Frankly, I never knew I had to wonder. I mean, this is a guy who fits three hours worth of soul-searching voiceover into a 43-minute show each week. But after watching a sneak preview of the animated series ... I do now.
As I watched the cartoon version of Tony Bourdain, dressed as a mad scientist and cracking jokes about celebrity chefs while building himself a robot from scrap material, the first word that crossed my mind was "surreal" -- which I guess is the point. It has none of the great landscape imagery, or food porn of his television show, nor does it seem to have much to do with travel at all (so far). But it will be a sure crowd pleaser for those who are die-hard fans of Bourdain's writings and who follow his career as a chef. And I'm no expert, but the animation looked pretty high quality as well.
Travel Channel's description of the show:
From the creators of No Reservations and from the mind of world traveler, chef and best selling author Anthony Bourdain, comes a new animated web series -- Anthony Bourdain's Alternate Universe.

In this imaginative, exclusive new web series, Tony shares his personal and unique view of the world that lives in his imagination, mocking not only himself but others that cross his path, literally and figuratively.
And if traveler is your name and internet your game, be sure to check out our own great (non robot-building) web travel series, Galavanting.tv.
___________________________
Photo courtesy Travel Channel.
Popular in the Community