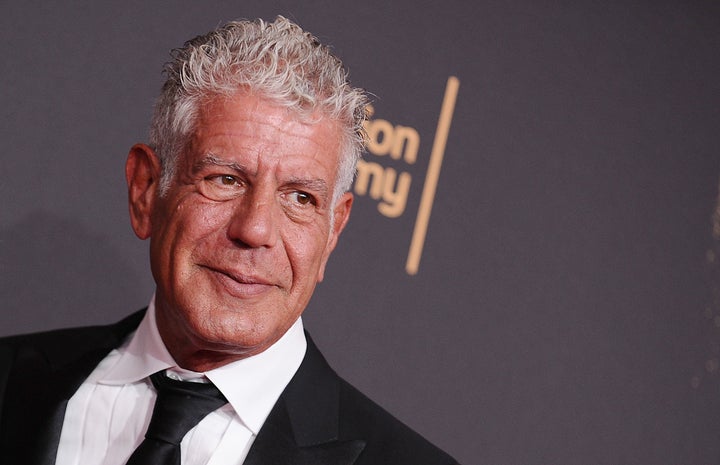 While speaking at a TimesTalk panel with fellow chef Danny Bowien and moderator Kim Severson last week, Bourdain had harsh words for critics that tell him to stay in his lane and speak only about food.
"Fuck that. Fuck that. Is there anything on this planet more political than food? No there is not," Bourdain said, before offering up examples of what makes food so political.
"Who eats? Who doesn't eat? Who is cooking? Why are we eating the things that we eat? What got us to this point that we are eating a lot of pickles or dried and preserved food? What does this tell us about, you know, ourselves? Who is picking the produce? Who is cutting the meat? Who is shipping the meat? Who is putting it in the boxes?" he said.
Bourdain added, "There is nothing more political than that. So every time I hear that online and I hear it a lot, you know, "Stick with food, man. Stop talking about politics."
Head to minute 13 to hear the remarks from Bourdain himself:
During the talk, Severson also brought up two chefs who are known for voicing their political views: José Andrés and Tom Colicchio.
Andres has been an outspoken opponent of President Donald Trump since 2015. The chef backed out of a deal to have one of his restaurants in Trump's Washington, D.C hotel after the now-president called Mexicans "rapists" and "criminals."
"More than half of my team is Hispanic, as are many of our guests," he said in a statement at the time. "And, as a proud Spanish immigrant and recently naturalized American citizen myself, I believe that every human being deserves respect, regardless of immigration status."
Along with Bourdain and Andrés, Tom Colicchio of "Top Chef" fame regularly criticizes Trump and his administration on Twitter: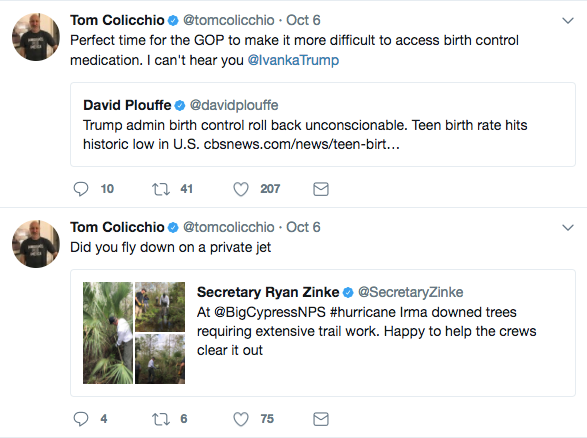 Good luck to anyone who wants these chefs to stay quiet.