Celebrity chef Anthony Bourdain is not letting Hillary Clinton off the hook for her friendship with Harvey Weinstein, the disgraced film producer who is accused of sexually harassing and raping young women in the film industry for decades.
The "Parts Unknown" host went on Twitter on Wednesday to air his grievances against the former secretary of state after she denounced Weinstein and announced vague plans to give away Weinstein's donations to her in an interview with CNN's Fareed Zakaria.
"Know what Hillary Clinton is NOT? She's not stupid. Or unsophisticated about the world. The Weinstein stories had been out there for years," he tweeted.
"I certainly didn't, and I don't know who did," Clinton said. "But I can only speak for myself, and I think speak for many others who knew him primarily through politics."
Clinton and her husband, former President Bill Clinton, were reportedly friendly with Weinstein and have benefited from Weinstein's donations for decades.
The Hollywood mogul threw a star-studded fundraising party for Clinton's 2016 bid for presidency, raising millions of dollars, the Los Angeles Times reported. He had also donated between $100,001 to $250,000 to the Clinton Foundation, according to records published on the charity's website.
Clinton remained publicly silent for days after The New York Times and, later, The New Yorker published damning reports last week on Weinstein, raising accusations that he used his power and authority in the industry to sexually abuse actresses, models and colleagues.
Later in his Twitter rant, Bourdain clarified he was not trying to blame Clinton for Weinstein's alleged abuse, as some of his followers accused him of doing. He argued that he "admired much" about Clinton but was disappointed with her response to Weinstein's alleged abuse.
He also criticized people for trying to use his remarks about Clinton as a win for President Donald Trump, whom Bourdain has openly said he dislikes.
"I give 10 percent of my income to charity every year," Clinton told CNN. "This will be part of that. There's no doubt about it."
Bourdain spent time replying to followers who criticized him for expecting Clinton to "inspire" people in light of the scandal. In defending himself, Bourdain argued that he was not the only one disappointed by Clinton's response, suggesting that Argento was disappointed too.
"I assure you that the victims of Mr. Weinstein's three decades of predatory behavior are disappointed too. I'm sitting next to one," he tweeted.
A growing number of actresses and former employees of Weinstein have come forward with accusations of sexual assault, harassment and coercion, including Ashley Judd, Rose McGowan, Angelina Jolie, Gwyneth Paltrow, Rosanna Arquette, Heather Graham, Cara Delevingne, among others.
In many of the instances, women allege that Weinstein invited them into his hotel room under the guise of a film or work meeting, then pressured them into sexual or suggestive acts.
Bourdain has publicly displayed his support for Argento after The New Yorker included her account of Weinstein forcing her into oral sex despite repeatedly being told no.
After The New Yorker story ran, Bourdain tweeted to Argento, "I am proud and honored to know you. You just did the hardest thing in the world."
Later, he asked his followers an important question about Weinstein: "Can we use the word 'rapist' now?"
Before You Go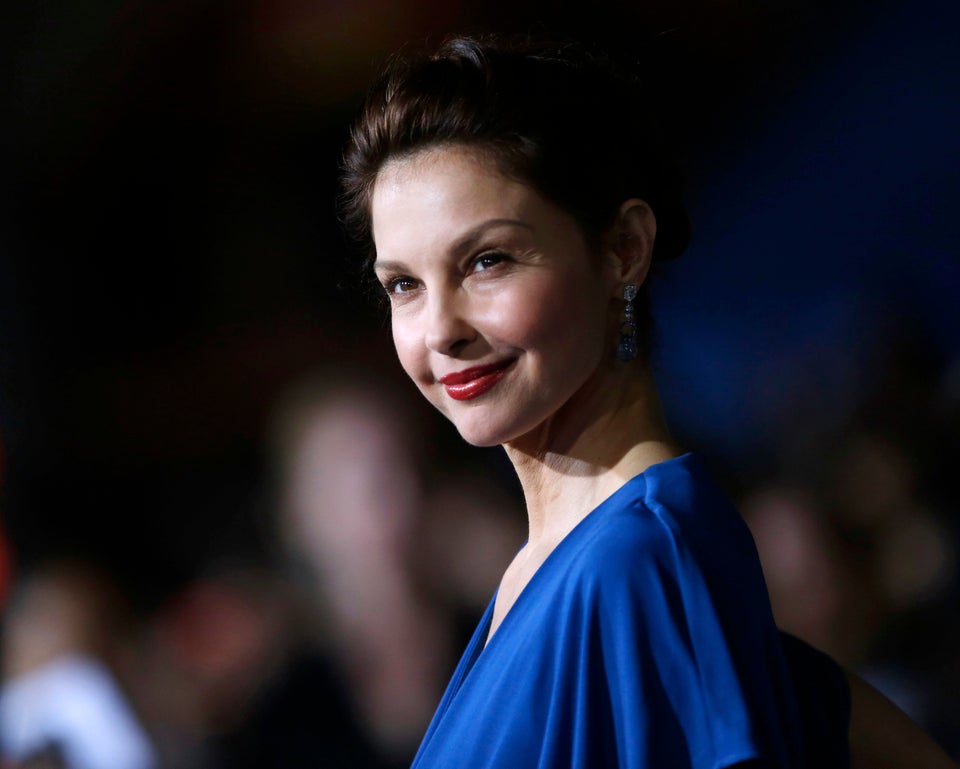 Celebrities React To Harvey Weinstein
Popular in the Community