In the wake of sexual assault and harassment allegations coming out against celebrated celebrity chefs and restaurateurs, Anthony Bourdain is again reflecting on his own time in the food industry.
"To the extent which my work in 'Kitchen Confidential' celebrated or prolonged a culture that allowed the kind of grotesque behaviors we're hearing about all too frequently is something I think about daily, with real remorse," Bourdain wrote.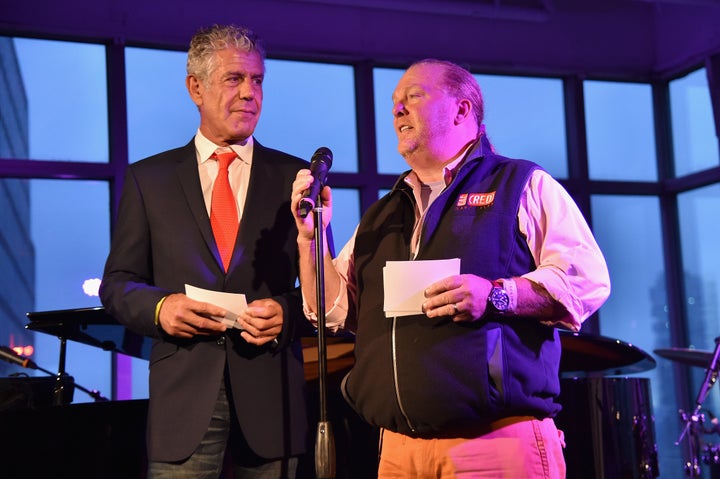 "Any admiration I have expressed in the past for Mario Batali and Ken Friedman, whatever I might feel about them, however much I admired and respected them, is, in light of these charges, irrelevant," Bourdain wrote.
He added: "I will not waste anybody's time with expressions of shock, surprise, or personal upset, beyond saying that I am ashamed that I was clearly not the kind of person that women friends who knew — and had stories to tell — felt comfortable confiding in."
The chef and TV personality credited his girlfriend, Italian actress and director Asia Argento, for helping him recognize and speak out against sexual misconduct and inappropriate behavior.
"In these current circumstances, one must pick a side. I stand unhesitatingly and unwaveringly with the women," he wrote, later adding, "Right now, nothing else matters but women's stories of what it's like in the industry I have loved and celebrated for nearly 30 years."
Head to Medium to read the rest of Bourdain's post.