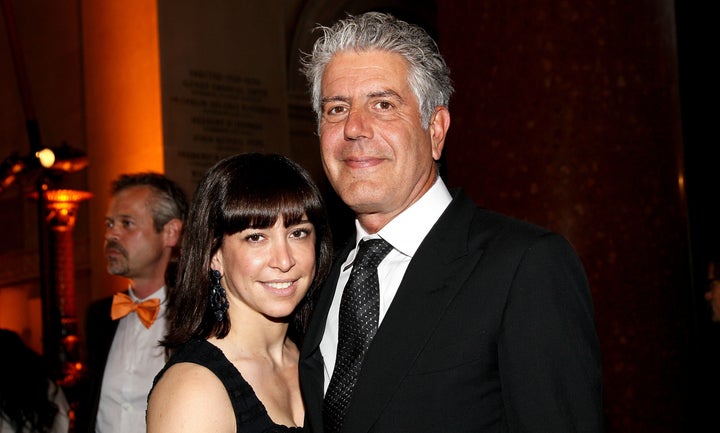 So far, it seems like the couple has made good on the promise to stay close. Just last week, Busia congratulated Bourdain on his Creative Arts Emmy Award win.
The pair met and married in quick succession: In a 2012 New York Times profile of Basia, the MMA fighter said that on one of their first dates, they got matching tattoos of a chef's knife on their shoulders. A few dates later, they were married.
She told the Times that the pair were equally outspoken and opinionated.
"We make fun of each other a lot," she said. "I say what I want. People either like it or not, but I don't care."
"I love my family but it's not an ordinary family," he told People in May, "If I'm not traveling, I'm pretty much doing jack s— on a Friday night. I'm going to bed when my nine-year-old decides to go to bed. If I'm home, I'm not going to the hot new restaurant, I'm not walking a red carpet, I'm cooking something that my daughter decides she wants, or staying very close to home."