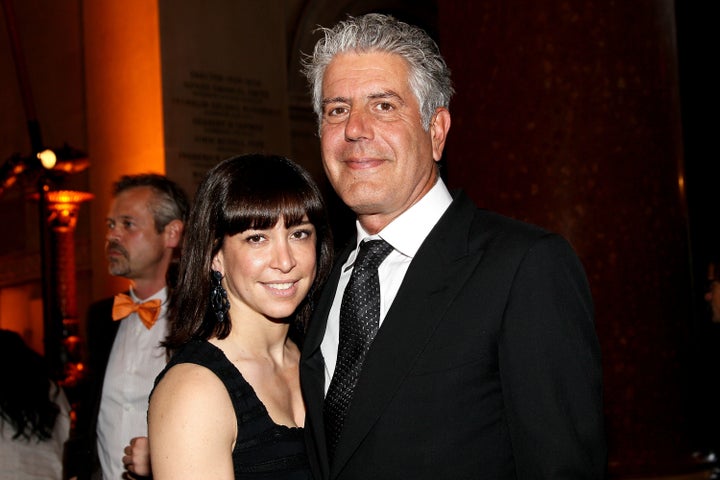 Busia, a mixed martial artist, posted a throwback pic on Instagram on Monday from Bourdain's 2016 cookbook Appetites. The photo shows Bourdain chowing down with a crew that includes Busia, their daughter Ariane and his best friend, chef Eric Ripert.
The caption reads "The Manson Family Dinner," and it's an Instagram repost from Big Gay Ice Cream founders Bryan Petroff and Douglas Quint.
Bourdain and Busia were married for nine years and split in 2016, though their divorce was never finalized.
"My wife and I live, have lived, very separate lives for years," Bourdain told People at the time of their split. "There's no drama here. We get along really, really well and it's not a big lifestyle change happening here."
Bourdain, 61, died by suicide in his hotel room in France on June 8 while filming an upcoming episode of "Parts Unknown" with Ripert.
"Our little girl had her concert today. She was amazing. So strong and brave. She wore the boots you bought her," Busia captioned the picture of Ariane. "I hope you are having a good trip, wherever you are."