Anthony Bourdain has never been one to mince words.
Case in point: This 15-year-old "Oprah Show" appearance where the New York restaurateur candidly explained what really went on behind the scenes of many restaurants. With his signature straightforward approach, Bourdain spilled four food secrets that he realized may induce shockwaves.
"Hopefully this will make you a better consumer," he said. "I hope that it doesn't frighten you away from restaurants. I love this business."
Yes, restaurants will recycle bread.
"This is the first rule of classical cooking: Use everything; waste nothing," Bourdain said.
This means that restaurants may do things like recycle their bread from one table to the next. "Busboy sees a basket of untouched-looking bread, chances are he's bringing it right back in the kitchen, turning it around and sending it out to you," Bourdain said.
Brunch is often about using up leftovers.
Bourdain admitted having a love-hate relationship with brunch. "I love frightening people away from brunch, largely because I just don't like to cook it," he said. "It's also an irresistible impulse for a cost-conscious chef, because brunch allows us to charge $14.95 for two eggs."
What you might not realize about brunch, though, is its functional purpose for the kitchen.
"Brunch also offers the dubious benefit of being able to unload one's little odd bits into cute dishes like seafood frittata, seafood salad vinaigrette," Bourdain said. "These are traditionally ways of unloading little bits of leftovers from Saturday night's special."
Be careful ordering something with hollandaise.
Though Bourdain pointed out that kitchens were cleaner than they'd ever been, there were still certain items that were at risk of being "handled poorly." One item high on Bourdain's list? Hollandaise, the beloved brunch staple.
"Because of the raw eggs in it, it can be very attractive to bacteria," he said. "Any place that makes hollandaise should throw it out about every hour and make a fresh batch, otherwise it can hurt you."
Later in the workweek is a better time to eat fish and seafood.
Before you order that mackerel on Monday night, consider this, Bourdain suggested.
"Most wholesale seafood markets are closed on the weekends. That's Saturday and Sunday. Some chefs like to unload what's left over from the weekend on their Monday customers," he explained. "So ... Tuesday, Wednesday, Thursday, Friday, you are more likely to get a fresher, more impeccable piece of seafood. That's when I eat my fish."
Ultimately, Bourdain said that sharing these secrets wasn't about making people scared. It was about making them savvy.
"I don't want to frighten people away from eating," Bourdain said. "We'd be really missing out if we didn't fully enjoy the adventure."
Another bold Bourdain reveal:
Before You Go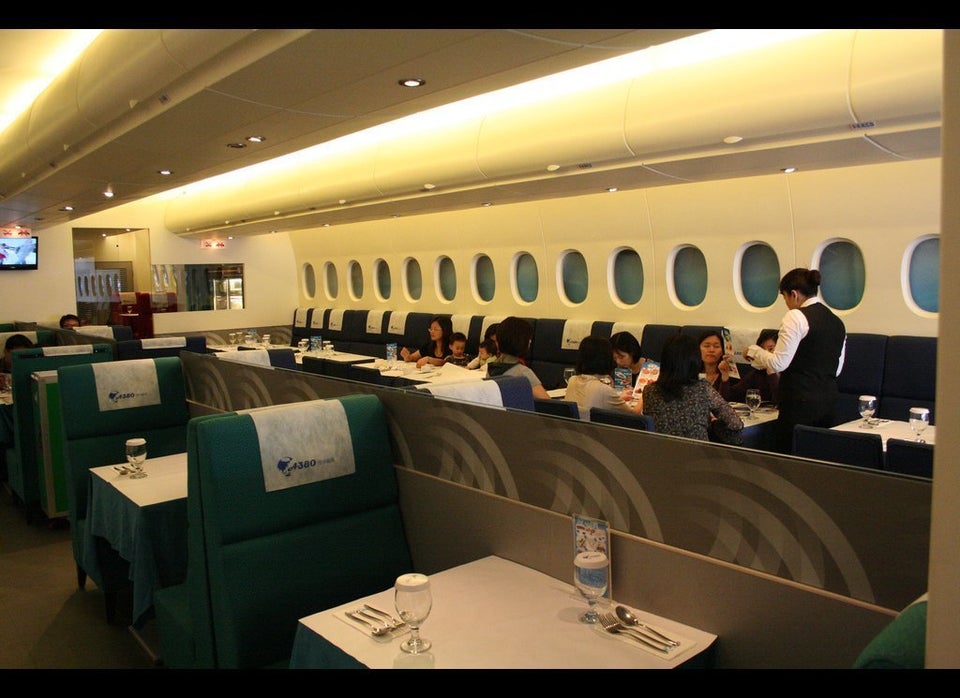 World's Weirdest Restaurants
Popular in the Community