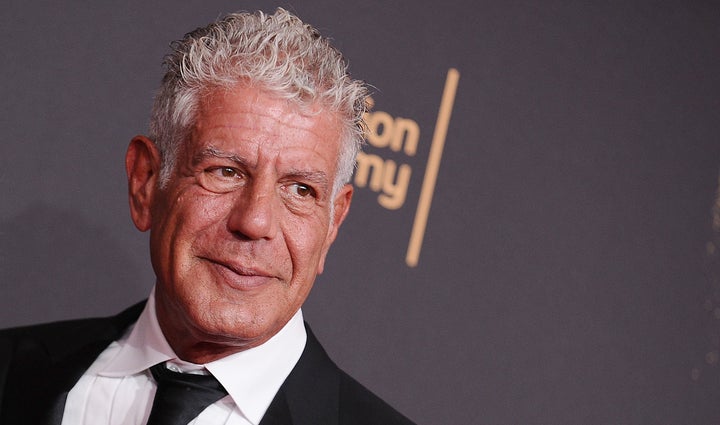 Anthony Bourdain is reflecting on his nearly 40-year-long career in the food industry and wondering how he may have contributed to a culture of sexual harassment. 
The chef, author and TV personality spoke with Slate about his role as a powerful man in the industry and how he's processing the recent allegations of sexual harassment, assault and rape against Harvey Weinstein.
"I had to ask myself, particularly given some things that I'm hearing, and the people I'm hearing them about: Why was I not the sort of person, or why was I not seen as the sort of person, that these women could feel comfortable confiding in?" Bourdain said. "I see this as a personal failing."
Bourdain recently made headlines when his current girlfriend Italian actress and director Asia Argento accused Weinstein of sexually assaulting her in 1997. Argento, who's one of over 40 women who have accused Weinstein of some type of sexual assault, rape or harassment, said the Hollywood mogul assaulted her by forcibly performing oral sex on her while she repeatedly asked him to stop.
After watching Argento come forward with her story, Bourdain said he now understands why it's so hard for women to talk about their experience with sexual violence. 
"The difficulty of speaking out about these things, and the kind of vilification and humiliation and risk and pain and terror that come with speaking out about this kind of thing. That certainly brought it home in a personal way that, to my discredit, it might not have before," he said.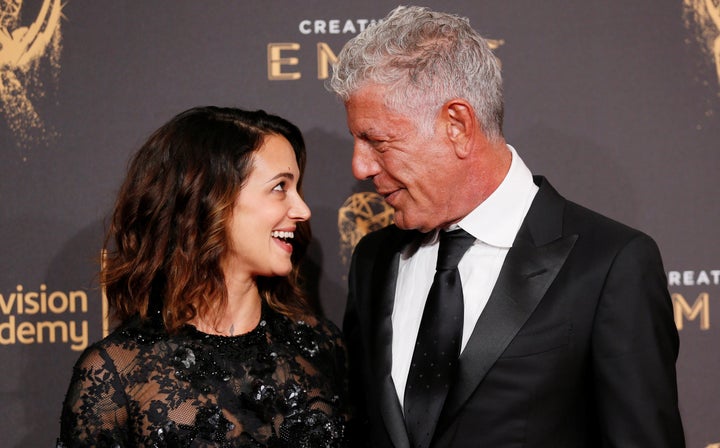 Bourdain added that watching Argento get pushed out of Italy because of a sexist press has been excruciating. 
"I've seen the way Asia has been treated in her home country by the press, and it is disgusting and dismaying and discouraging," he said. "You understand why people don't report these things." 
The 61-year-old chef said that he took some time to reflect on his own past behaviors in an attempt to fix current attitudes on sexual harassment and assault. 
After publishing his 2000 book Kitchen Confidential, Bourdain said he began participating in a "macho" culture: 
I accepted when the book came out, that I was the bad boy. There I was in the leather jacket and the cigarette and I also happily played that role or went along with it. Shit was good. People said a lot of silly things about me. People actually used the word macho around me. And this was such a mortifying accusation that I didn't even understand it.

I am a guy on TV who sexualizes food. Who uses bad language. Who thinks our discomfort, our squeamishness, fear and discomfort around matters sexual is funny. I have done stupid offensive shit. And because I was a guy in a guy's world who had celebrated a system—I was very proud of the fact that I had endured that, that I found myself in this very old, very, frankly, phallocentric, very oppressive system and I was proud of myself for surviving it. And I celebrated that rather enthusiastically. 

I mean, I became a leading figure in a very old, very oppressive system so I could hardly blame anyone for looking at me as somebody who's not going to be particularly sympathetic. They say something to me about someone I know, and maybe I would tell them. 
 Head over to Slate to read Bourdain's full interview. 
Calling all HuffPost superfans!
Sign up for membership to become a founding member and help shape HuffPost's next chapter