The celebrity chef is dating Italian actress and director Asia Argento, who is one of more than 20 women who have recently come forward in nationwide outlets to speak out about Weinstein's past sexual misconduct.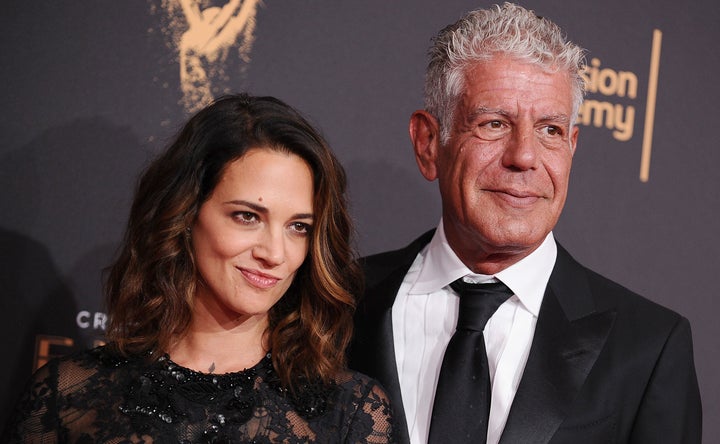 In a New Yorker article that was published Tuesday, Argento, 42, claimed that in 1997 Weinstein sexually assaulted her by forcibly performing oral sex on her while she repeatedly asked him to stop.
Argento didn't come forward with the story, she told writer Ronan Farrow, because "she feared Weinstein would 'crush' her."
That same day, Bourdain tweeted a link to the New Yorker article along with a message to Argento.
"I am proud and honored to know you," he wrote. "You just did the hardest thing in the world."
Bourdain also posted this photo of Argento to his Instagram:
"Proud as Hell," he wrote alongside a photo of Argento giving the middle finger.
Bourdain condemned Weinstein's actions in several subsequent posts.
McGowan received a $100,000 settlement from Weinstein in 1997 after "an episode in a hotel room during the Sundance Film Festival," per the Times. The actress has been vocal on social media since the initial reports surfaced last week, including her suggestion that the board of The Weinstein Company, which Weinstein co-founded, resign.
Bourdain also lashed out at Weinstein's supporters and those whom he believes knew about the producer's alleged misconduct but remained silent.
"How do we present ourselves as women?" the designer said Monday. "What are we asking? Are we asking for it by presenting all the sensuality and all the sexuality?"
In response, Bourdain fired back with this tweet:
Bourdain also called out actor Matt Damon on Tuesday after TheWrap founder Sharon Waxman wrote a piece in which she claimed that while she was working for The New York Times, the paper killed a 2004 article she wrote on Weinstein's sexual misconduct due, in part, to a phone call from Damon.
In the New Yorker exposé, Argento said that she was invited to what she was led to believe was a Miramax party in a hotel in France. When she arrived, she was led to an empty hotel room occupied by just Weinstein.
"He asks me to give a massage. I was, like, 'Look man, I am no fucking fool,'" Argento told Farrow of the incident. "But, looking back, I am a fucking fool. And I am still trying to come to grips with what happened."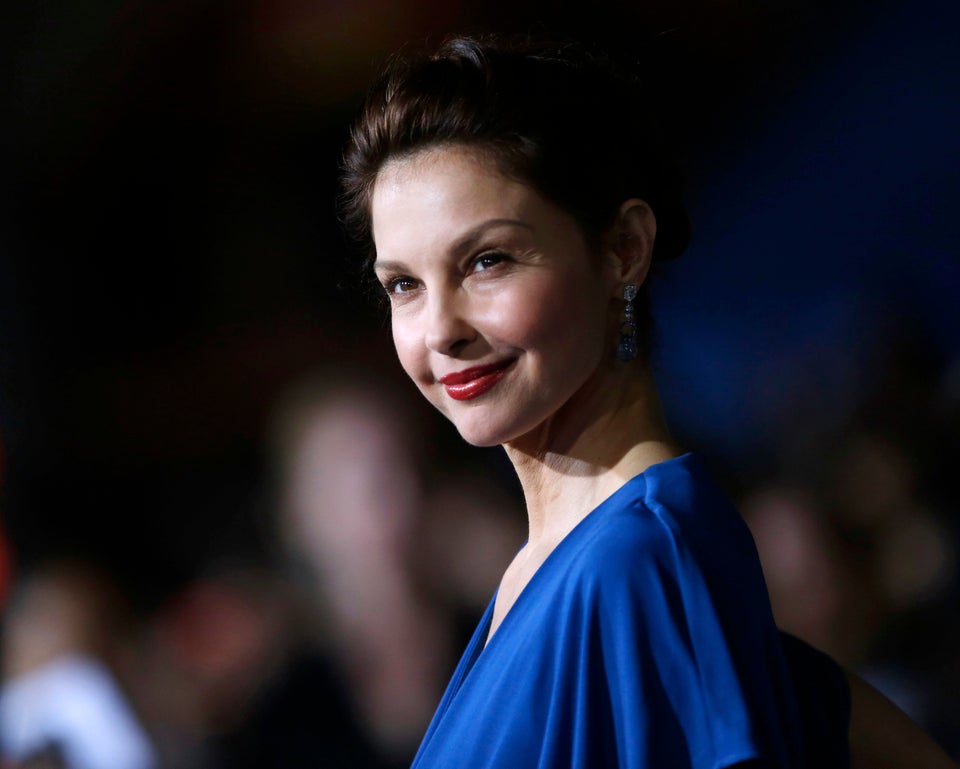 Celebrities React To Harvey Weinstein
Popular in the Community