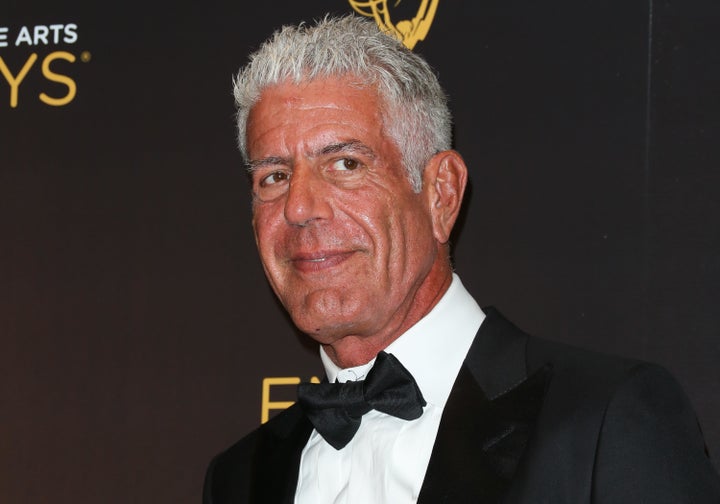 Turns out that even the seemingly coolest people on the planet fall victim to the emotional rollercoaster that is watching a Disney movie.
A new profile on Bourdain in Vogue centers on his highly anticipated street food vendor market, tentatively slated to open in New York City in 2019. Things took a turn for the "d'aawwww," though, when Bourdain's wife, Ottavia Busia, revealed there's something that effects Bourdain way more than spicy foods.
"Disney cartoons make him cry," she told the mag, adding, "He has no problem admitting to terrible things, like drug addiction, crazy escapades, but he doesn't admit his soft side."
We're pleasantly surprised but not completely shocked by this adorable development: You have to be some kind of monster to have at least not cried during that one "The Lion King" scene.
Head to Vogue for the entire interview.