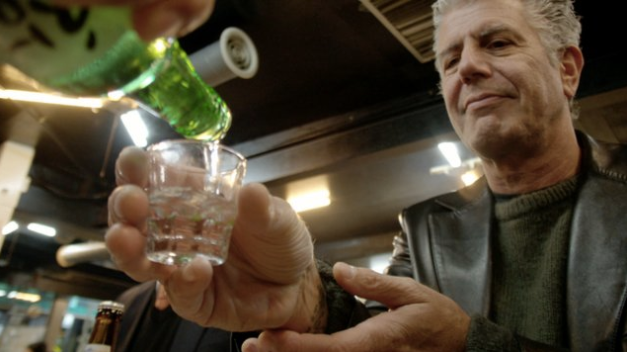 We were wrong. There's no question that Bourdain likes himself a drink. We've seen him throw down many on his popular TV show, "Parts Unknown," and have learned many pearls of wisdom from him as he does so. But he has a limit and it's tequila shots.
Bourdain will not drink tequila shots if he's already been drinking something else, he told Refinery29. Why? If someone offers him a shot of tequila later in the evening after drinking has already been taking place, he says, "no good will come of this." And he's right.
Many college nights of imbibing could have been saved from this sage advice.