Last night, Anthony Bourdain appeared on CNN's "Piers Morgan Tonight" to promote his CNN show "Parts Unknown." Maybe it was just in contrast to the political craziness on display early in the show in discussions of the Petraeus affair, or maybe his recent anti-Travel Channel Twitter rant had just gotten our hopes up too high, but he seemed uncharacteristically sedate throughout his appearance.
Bourdain began -- perhaps in an attempt to justify the fact that his new show is on a serious news network like CNN -- by explaining the anthropological value of the kind of culinary documentary he does around the world. "Just by virtue of showing up, just to see how people eat and drink, people reveal themselves to you in a way they wouldn't to a hard news reporter," he said. "People let their guard down at the table."
But the highlight, which you can see yourself in the clip embedded above, was Bourdain revealing which of the many disgusting things he's ever eaten was the absolute grossest. His pick? "The fermented shark in Iceland, their beloved national holiday dish," he said. "That's a WMD."
It wasn't all yucky. In the clip above, Morgan also asks Bourdain what he would eat for his last meal on earth. Bourdain says he would surely eat alone, for maximum personal enjoyment. And he would fill his plate with "very traditional Edo-style sushi from Jiro Ono at his restaurant in Tokyo, at his sushi bar."
"If you shot me behind the ear right after my last bite there, I would go without complaint," Bourdain said.
The clip above also includes Bourdain's statements on which of the gross things he's eaten tastes best, and who Bourdain thinks is the greatest chef in the world.
For good measure, or perhaps just because he's as obsessed as everyone else is this week, Morgan also asked Bourdain for his input on Petraeus. Here, the chef was less voluble than he was about food.
"He's a military man. We hold these people to impossible ridiculous standards that we would never expect of a chef. Should this alone end an honorable career? I don't know. These are the times we live in now. It's shockingly risky behavior, that's for sure," he said, before sputtering off.
Related
Before You Go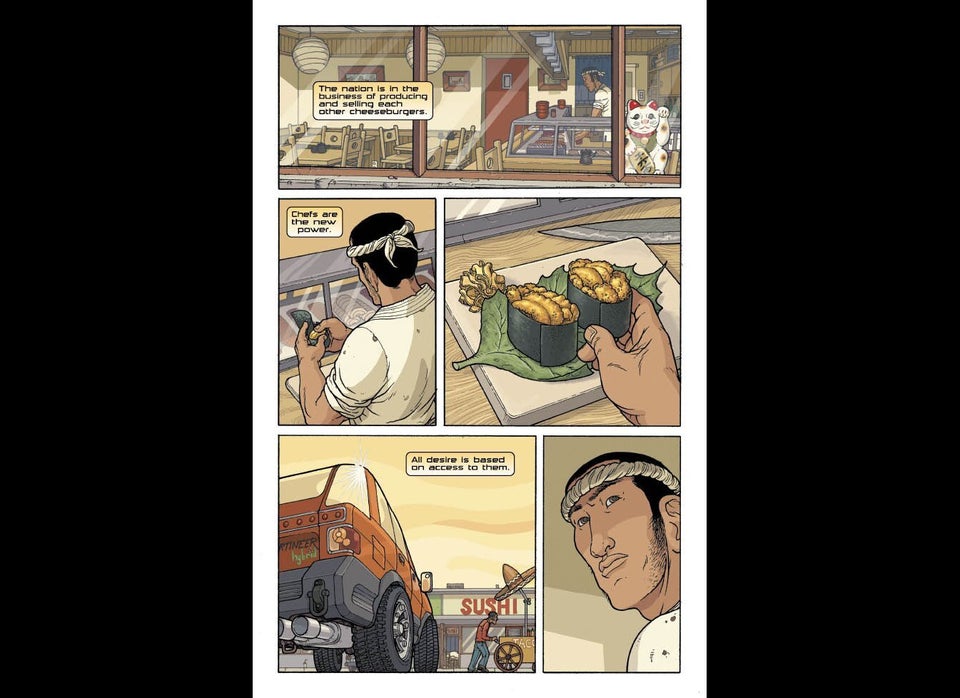 Get Jiro