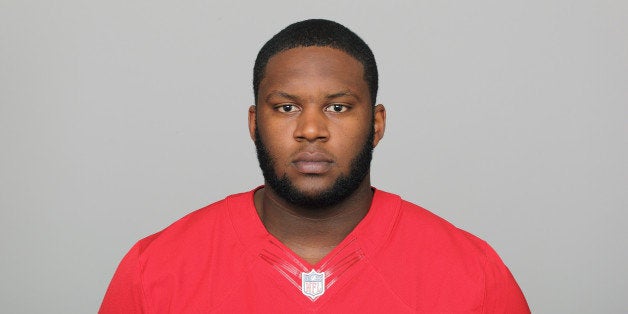 Anthony Davis, a 25-year-old offensive tackle for the San Francisco 49ers, announced in a prepared statement on Friday that he has decided to step away the game to allow his "brain and body a chance to heal." He is 25 years old.
After a few years of thought, I've decided it will be best for me to take a year or so away from the NFL. This will be a time for me to allow my Brain and Body a chance to heal. I know many won't understand my decision, that's ok.

I hope you too have the courage to live your life how you planned it when day dreaming to yourself growing up. Your Life is Your dream and you have the power to control that dream. Im simply doing what's best for my body as well as my mental health at this time in my life.

Sincerely,
Anthony Davis

While many media outlets are reporting the news as if it were a career-ending retirement, Davis reiterated in a tweet that he planned to rejoin the NFL when he is 26 or 27 years old:
I'll be back in a year or so.. I'll be 26 or 27 years old. Im taking this time to allow my Brain and Body time to heal and recoup.

— Anthony Davis (@BamDavis_) June 5, 2015
Davis has spent his entire career with the 49ers since he was taken 11th in the 2010 NFL draft. Last season, Davis admitted he found the lingering effects of a concussion he had recently sustained "scary."
A number of other 49ers have retired this year, including Chris Borland, who shocked the football world when he announced he was retiring after just one season in the league as a result of brain injury-related concerns. Borland, however, appears to have walked away from the game for good.
"I just honestly want to do what's best for my health," Borland said at the time. "From what I've researched and what I've experienced, I don't think it's worth the risk."

Popular in the Community