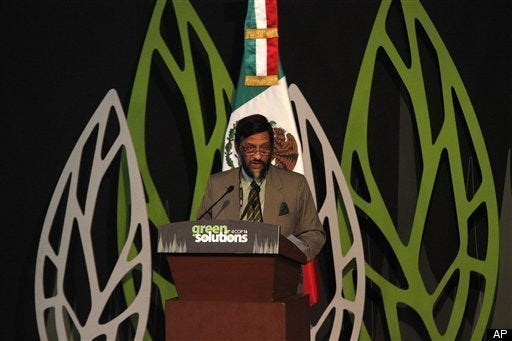 Anthony Leiserowitz, the director of the Yale Project on Climate Change, has surveyed opinions worldwide on the topic of climate change. His findings are fascinating. He found that many people have never heard of climate change: about 1.9 billion people in the world, most of whom live in the developed world, don't even know about this issue. Of those who do know about it, opinions vary greatly.
In China, although most people believe that humans are causing global warming, few think that it will have serious consequences. Like the Chinese, Latin Americans believe that humans are causing the problem, but unlike the Chinese they believe that it will be disastrous for society. Citizens of the United States, though, are among the world's least likely to believe that humans are causing the problem or that the consequences of global warming will affect them. You can download one of Anthony's reports here.
Anthony also remarked that fear (which, if you remember, is the emotion most COP16 delegates said we should be using) is not always the best way to encourage action -- we should try to both fascinate people and use more positive messaging. He also said that the entire negotiating system was flawed, because delegates are debating about how to reduce emissions instead of how to create more clean energy. If we framed the issue as a contest between countries over which country could create the greatest amount of clean energy, perhaps we would see more progress.
Other articles in series:
Related
Popular in the Community