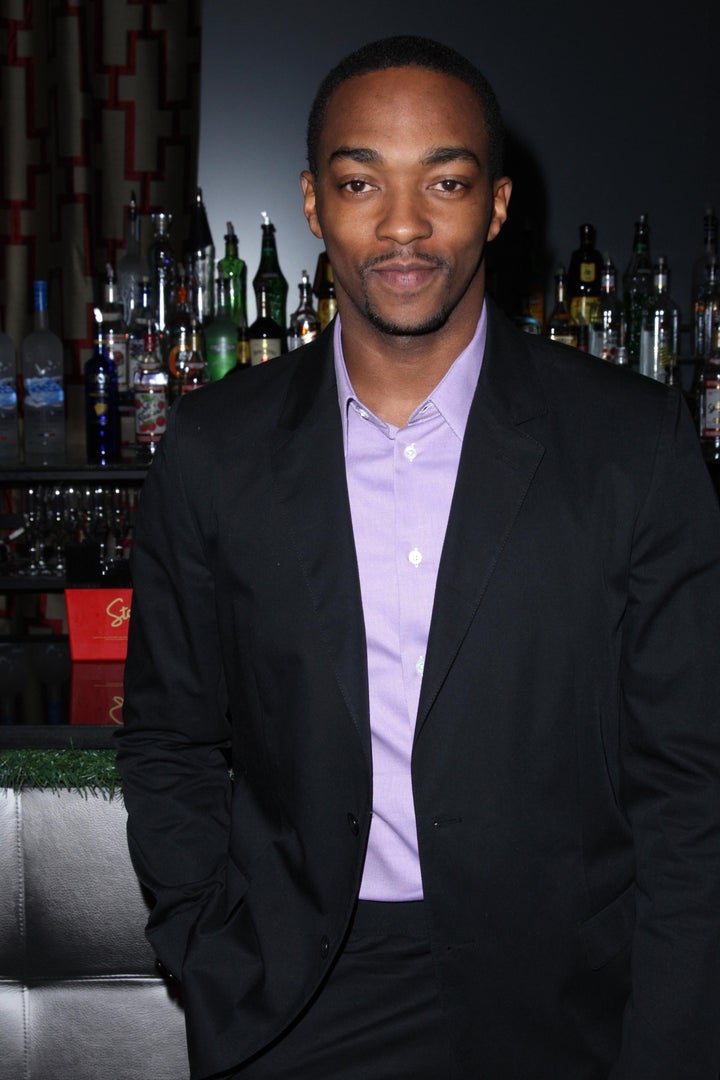 Anthony Mackie, star of movies such as The Hurt Locker and The Adjustment Bureau, opened up a new bar in Bed-Stuy this week.
NoBar, on Nostrand Avenue near Atlantic, an 'old-timey watering hole', the Post reports, hosted locals and celebrities alike Monday night, with Samuel L. Jackson and Sam Rockwell making appearances.
"I wanted to watch a game one night, and I found out the only place around to see it was Applebee's," Mackie quipped to the Post, regarding his choice of location.
The New Orleans native lives in Brooklyn these days and hopes Brooklyn Nets fans will come to his bar once nearby Barclays Center opens in September 2012. The space features two big-screen TV's and a red felt pool table.
Mackie described the spot to Grub Street as a "cool, cheap neighborhood hang" and "the opposite of those multimillion dollar, basement nightclubs, filled with 'who's who' type places."
There's no beer on tap, just specialty brews by the bottle, and a menu of 25 house cocktails, including the "NoBar", a take on the caipariñha with bourbon. The food menu will include original recipes from Mackie, including a "Red Bean Delight" and a barbecue meatballs in pita pockets for five bucks.
He also revealed to PAPER that he plans on opening up another bar across the street. "We're going to make our own wine, label it and sell it", he says of the other space. InTheNo will also have beer taps and a performance space downstairs for poetry and play readings.
And if you're wondering how an A-list actor has time to be opening up bars in Bed-Stuy, Mackie tells Grub Street, "I never thought of acting as my only goal or career. Acting is a business where your future is dictated to you by people you don't even know. With the bar, I can have relationships with people who I'm doing business with. That's the whole thing. It all has to do with me being a people person. I love hearing crazy shit. I always wanted to be a bartender but I knew that if I worked for someone else, I'd get fired."
Check out the NoBar Facebook page for photos. And Mackie will be tending bar himself for the first week and a half of business if you want to stop in and say hi.
Related
Popular in the Community