"I'm a very sarcastic, witty person, and I don't think it translates," he said. "I was being funny and it was at the end of a press junket and someone asked me a question about my character: 'Being a political analyst [in the movie], who would you work with, Clinton or Trump?' and I said, 'Trump, he's an easy sell. He's the voice of the working man.'"
"I did not endorse him even though I do think he's done a great job of branding himself," Mackie added. "He's rebranded himself. He and Clinton, I think the reason they're leading is because they rebranded themselves."
Previously: Anthony Mackie may want to reconsider telling political jokes, judging from his recent failed comments about Donald Trump. 
The actor, who's promoting his upcoming film, "Our Brand Is Crisis," shared his thoughts during an interview with BET.com on the 2016 presidential candidates. When asked if he'd prefer to run Hillary Clinton or Donald Trump's campaign, Mackie explained why he would select Trump. 
"I would 100 percent want to run Trump's campaign. 100 percent," he said. "I mean, first that'll be the best party ever when he won, and second, Trump's an easy sell..."
"When you look at Trump, he's an easy sell because you can sell him as the guy who worked his way up from nothing. And I think if you're a 'pull yourself up by your bootstraps' candidate, people would identify with that."
Unfortunately, Mackie's thoughts on Trump didn't bode too well with fans on social media, who disapproved of the actor's comments. He later clarified his statement via Twitter on Monday afternoon. 
Sorry Trump. Better luck next time, "I guess."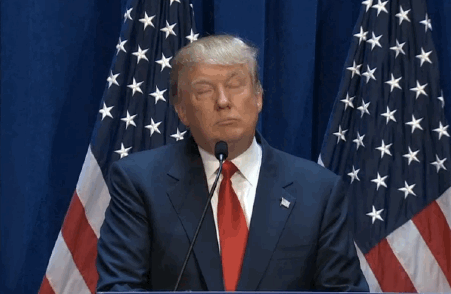 Check out Anthony Mackie's interview segment in the clip above.
PHOTO GALLERY
Craziest Lines From Trump's Speech
REAL LIFE. REAL NEWS. REAL VOICES.
Help us tell more of the stories that matter from voices that too often remain unheard.