While recovering from an injury, a police officer received some kind words that made the healing process a little easier.
Anthony Nolan, an officer at the New London Police Department in Connecticut hurt his knee while on duty a few weeks ago and had to stay home for a while to recover, WFSB reported. A boy named Malik, whom Nolan reads books to in his spare time, got wind of the officer's injury and wrote him a get-well letter with his sister, letting the officer know just how much he means to them.
"My mom says [you're] hurt. I'm sad because you can't read to me. I don't have a dad -- only you read to me," the boy wrote in the note, explaining Nolan's importance in his life. "I really miss you and my sister is doing better [because] of you. Thanks [for] being like a dad for us. [I'm] happy when you read to us."
Nolan, who shared a photo of the letter, which was signed "Malik and Tasha," on Facebook earlier this month, wrote that he got emotional after reading Malik's words.
"Talk about fighting tears," the officer wrote in the Facebook post. "[You] can't tell me this is not the best. ... Love those kids."
According to the officer's Facebook post he found the note stuck to his door. The message included a drawing of Nolan in his police car. The kids also taped a few coins to the letter, mentioning that it was for "coffee money."
In addition to the well wishes, the boy also had some ideas on how to help speed up Nolan's recovery before asking for a "reading video" he can watch while the officer is recuperating.
"I will tell [the] police station boss to not make you work in danger [because that's] best for you," Malik wrote. "I can ask my doctor to make you better -- he is good."
The officer told The Huffington Post that he met the kids about two years ago and got to know them. Since then, Nolan has been reading to Malik and Tasha on a weekly to biweekly basis, often wearing funny hats or other accessories during their time together to get the kids interested in the stories.
Unfortunately, because of his injury he hasn't been able to host his reading sessions with the siblings in about three weeks. When he saw the note, he was amazed, he told HuffPost. While Nolan was aware of the kids' family situation before, this is the first time they've expressed how valuable the officer is to them.
"They let me know what it means to them not to see me, which made me feel a lot better. It was like one of those healing moments," Nolan explained to WFSB. "Even though you're sick, you feel healed."
Thankfully, the officer won't be apart from the kids for long. He told HuffPost that Malik and Tasha will come visit him on Wednesday.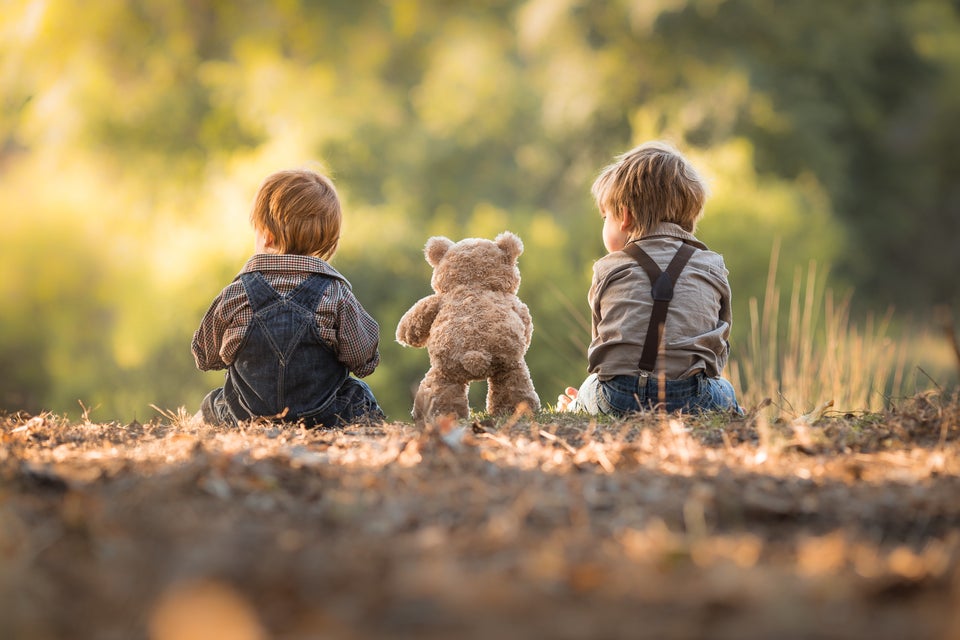 Dad Photographs Kids Playing Outside In Summer
Popular in the Community