It's been nearly 27 years ― or 14,191,200 minutes ― since "Rent" became a cultural phenomenon and endeared Anthony Rapp to a generation of theatergoers. Though Rapp had been acting since childhood, his stirring portrayal of Mark Cohen in Jonathan Larson's 1996 musical was, by all accounts, a career-defining breakout.
Sadly, Larson died suddenly of an aortic aneurysm just one night before "Rent" premiered off-Broadway. The show, of course, later transferred to Broadway, where it became a smash hit and won a Pulitzer Prize. Behind the scenes, Rapp was not only mourning Larson's death but had also begun to grapple with his mother's terminal cancer diagnosis.
The juxtaposition of Rapp's professional success and personal grief is explored in "Without You," which opened Wednesday at New World Stages in New York. Adapted from the Chicago-born actor's 2006 memoir, the one-man musical is a hybrid of a rock concert and a poignant monologue, performed on a minimalist set that evokes Manhattan's East Village in the mid-1990s.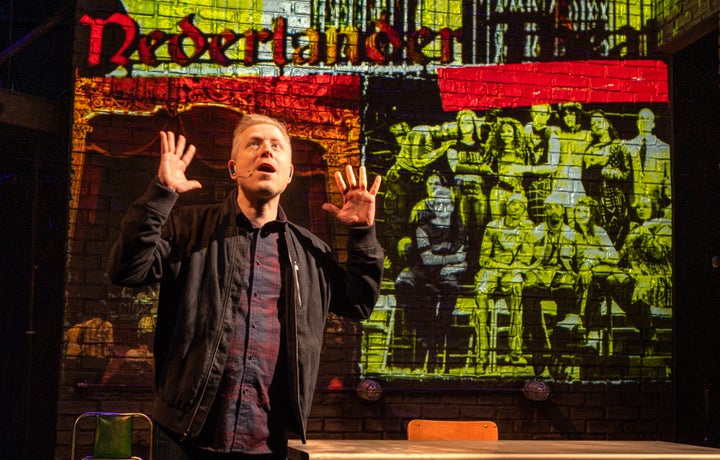 Rapp began developing "Without You" about 15 years ago and released an album of songs from the show in 2012. Still, the current production is impeccably timed, as Larson's influence can be seen and heard in "Hamilton" and "A Strange Loop," among other modern musicals. Last year, Andrew Garfield received an Oscar nomination for his portrayal of Larson in the film "Tick, Tick... Boom!"
Rapp is a warm and engaging storyteller, sharing anecdotes about Larson and his mother with humor and gravitas. He even adapts his mom's Midwestern drawl in a number of endearing scenes, including one in which he recalls his awkward coming out as gay at age 18.
The high points in "Without You" are the "Rent" showstoppers, presented here along with a selection of original music. Rapp is in sterling voice on "What You Own" and "La Vie Bohème," sounding at times even more supple than he did on the 1996 cast album. The big surprise is just how effectively he reimagines those songs as solo vignettes that fit his personal narrative.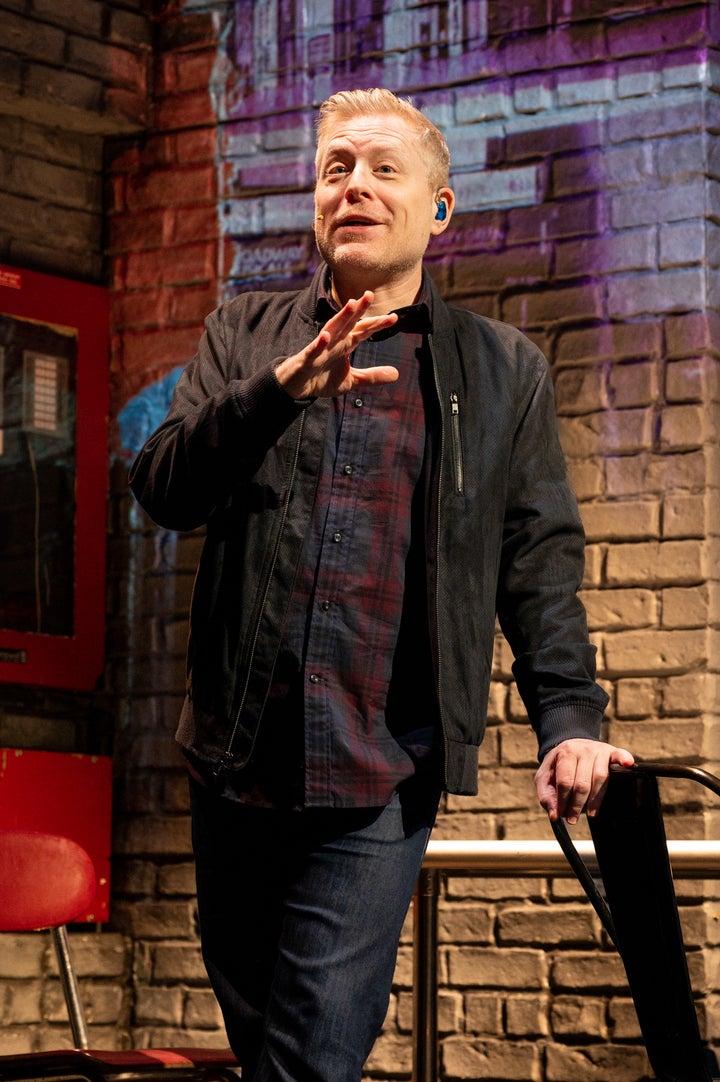 "Without You" ends on an emotional high note with the death of Rapp's mother, followed by a full-throttle rendition of "Seasons of Love." However, the actor's omission of more recent milestones is a missed opportunity that makes the show feel inconclusive. In addition to further stints on Broadway, he's starred on "Star Trek: Discovery" as Lt. Paul Stamets, one of the franchise's first gay principal characters, for four seasons. And last month, he and fiancé Ken Ithiphol became first-time fathers to a son, Rai Larson. (Understandably, he also makes no mention of the civil lawsuit he filed, and lost, against actor Kevin Spacey alleging sexual misconduct.)
It would be compelling to see Rapp reflect on playing a queer character on a major television series or share what parenthood has taught him in a future iteration of "Without You," or a new artistic endeavor altogether. For now, he's offering moments of connection in an isolating age by way of Larson's songs and backstage memories. For legions of "Rent" fans ― or "Rentheads" ― that may well be enough.
Popular in the Community