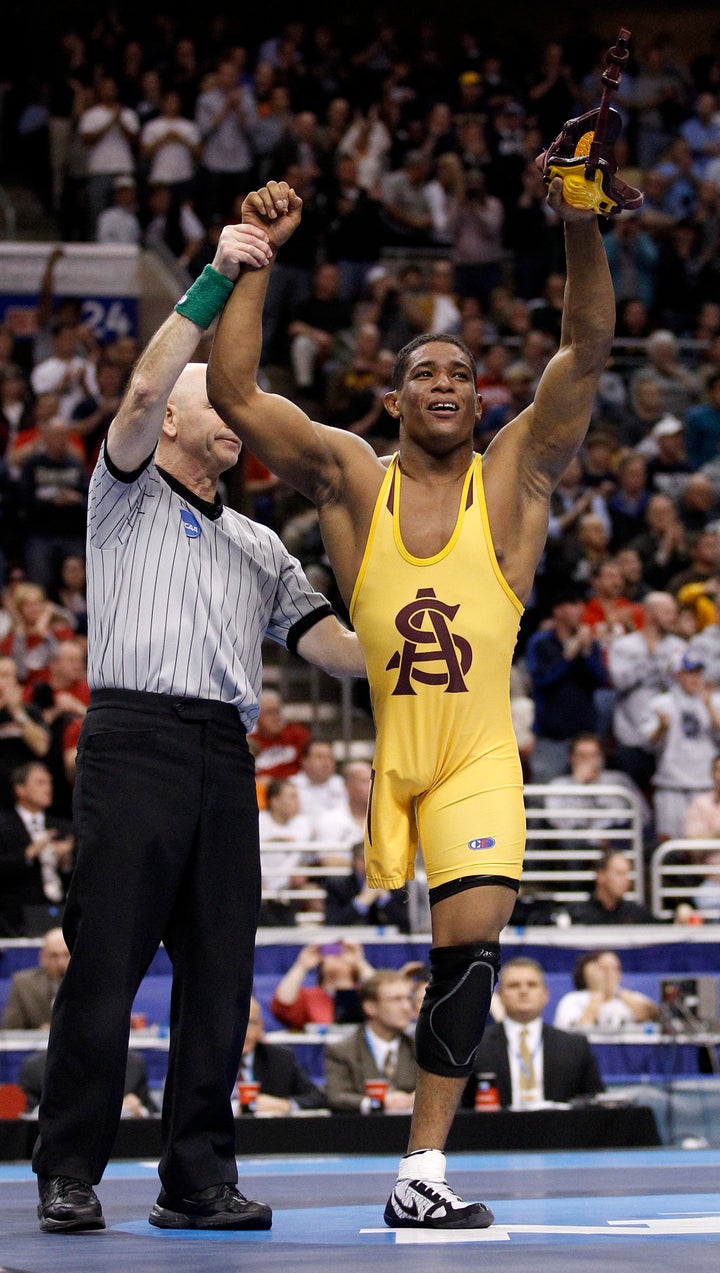 Arizona State senior Anthony Robles took home the title of national NCAA wrestling champion in the 125-pound weight class on Saturday, topping off a perfect season with a 7-1 win against Iowa defending champ Matt McDonough.
It's a high achievement for anyone, but Robles did it all with only one leg, reports USA Today.
Robles, who was born without a right leg, told USA Today that the ostensible handicap has almost become an advantage in the ring. "I have such a strong grip, and that's because of my crutches," he said.
Robles said that he has spent this past year working on his mental game, but that he was still extremely nervous before the championship match. "I had a lot of butterflies going out there," he told the New York Daily News. "I felt like I was going to throw up."
Although Robles has said that he wrestles for love of the game -- not for attention -- he did draw strength from fans' letters in the weeks prior to the match. "It inspires me when I get kids, even adults, who write me on Facebook and send me letters in the mail saying that I've inspired them," Robles told USA Today.
Robles told ESPN that this was his last wrestling match, and that he hopes to pursue a career in public speaking after he graduates in May.
Below, check out Fox News' highlights (obtained via the Wall Street Journal) of the championship game: