Anthony Scaramucci has resigned from his role as White House communications director.
"Mr. Scaramucci felt it was best to give Chief of Staff John Kelly a clean slate and the ability to build his own team," a statement from the White House press secretary said Monday. "We wish him all the best."
According to CBS and CNN, Scaramucci was escorted from White House grounds Monday.
His rant, published in The New Yorker, was mostly aimed at then-White House chief of staff Reince Priebus. (Priebus resigned from his post last week and was replaced Monday morning by Kelly.) Scaramucci referred to Priebus as "a fucking paranoid schizophrenic, a paranoiac."
Scaramucci also gave one of the more memorable quotes so far of the Trump administration during that interview, while arguing that he doesn't care for media attention.
"I'm not Steve Bannon, I'm not trying to suck my own cock," he said.
Michael Short, an aide in the White House press office, resigned last week because of pressure from Scaramucci, who had threatened to "fire everybody" in order to stop leaks.
Even his hire was laden with controversy. Former White House press secretary Sean Spicer reportedly submitted his resignation after learning Trump was giving Scaramucci a prominent role on the White House communications team.
Scaramucci's short tenure followed that of Mike Dubke, who resigned in May after just three months as White House communications director.
Just this morning, Trump assured his Twitter followers there is "No WH chaos!"
When asked about Scaramucci's departure during a White House press briefing Monday afternoon, Sanders confirmed that Scaramucci "does not have a role at this time in the Trump administration," saying Scaramucci and Kelly came to "a mutual agreement" about Scaramucci's departure. She would not say if Scaramucci resigned or was fired.
Of Kelly, Sanders said, "all staff will report to him."
Sanders also commented on Scaramucci's interview with The New Yorker, saying Trump found the remarks "inappropriate."
This was a breaking story that has been updated throughout.
Before You Go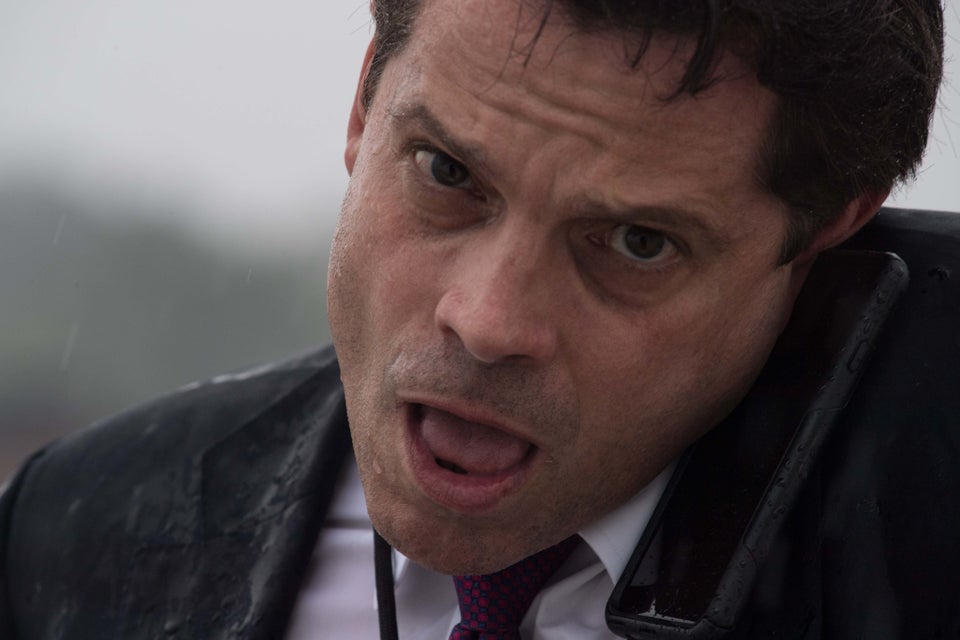 Anthony Scaramucci As White House Communications Director
Popular in the Community