"For Sarah Huckabee, I want to do everything I can to make her better at that podium. I think she's phenomenal there now. But like every athlete that is training for the Olympics, every day we have to make ourselves incrementally better," Scaramucci said. "The only thing I ask Sarah — Sarah, if you're watching, I loved the hair and makeup person we had on Friday, so I'd like to continue to use the hair and makeup person."
Many who watched the clip online took notice of that last comment:
Scaramucci later claimed, via Twitter, that he wasn't referring to Sanders' looks, but talking about his own hair and makeup.
But as Jezebel pointed out, it certainly wasn't Scaramucci who appeared to look different last Friday.
Below is a photo of Sanders during a briefing on July 11: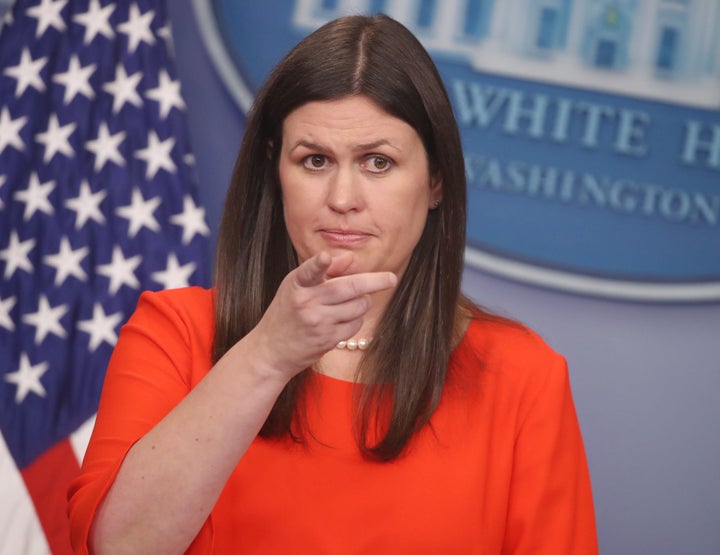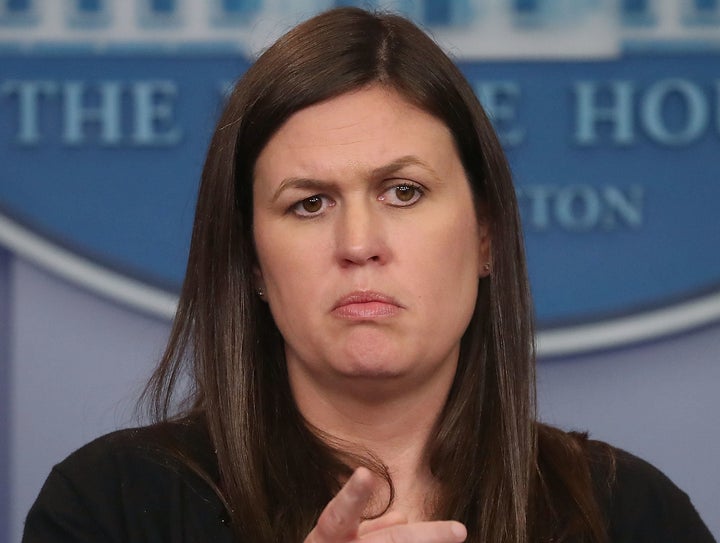 On Friday, July 21 ― the day Scaramucci referred to in conversation with Tapper ― Sanders looked significantly more done up. 
Her hair was in soft waves rather than straight, and she wore more visible eyeliner, bronzer and lipstick: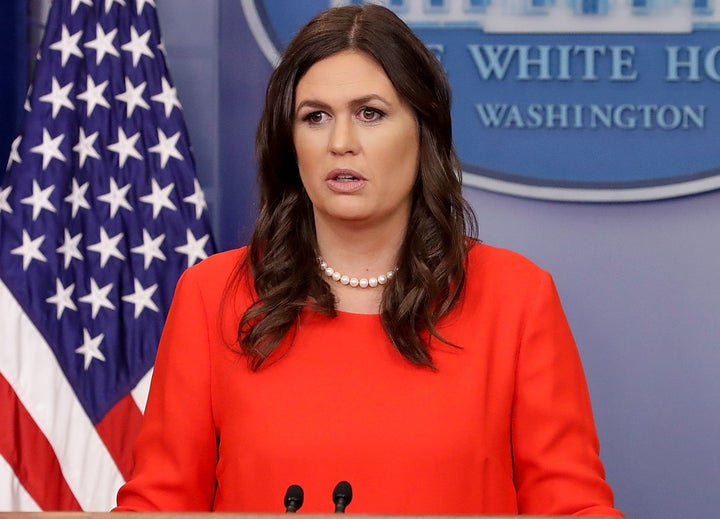 If Sanders wants her hair and makeup to change, more power to her! After all, a person's presentation is always something that is open for commentary when they take on a visible professional role. But as White House press secretary, what matters most is what Sanders says. And if this styling change is being ushered in because Scaramucci wants her to look closer to his idea of what a woman "should" look like, then ... SIGH. (It's not as though Sanders was showing up on the podium looking unprofessional before her makeover.)
Calling all HuffPost superfans!
Sign up for membership to become a founding member and help shape HuffPost's next chapter
BEFORE YOU GO