White House communications director Anthony Scaramucci on Thursday suggested that White House Chief of Staff Reince Priebus is sharing confidential information to the press.
In the middle of CNN's "New Day" segment in which he also compared his relationship with Priebus to Cain and Abel, Scaramucci said that he and President Donald Trump have a "very good idea" of who the leakers are and that "if Reince wants to explain that he's not a leaker, let him do that."
Since joining the White House, Scaramucci has vowed to crack down on leakers, one of Trump's most frequently mentioned pet peeves. On Wednesday night, Scaramucci tweeted that he was asking the FBI to investigate leaks of his financial history, tagging Priebus' Twitter handle. But he denied a report from The New Yorker's Ryan Lizza that he had been asking the agency to probe Priebus specifically. And Politico points out, the financial information that Scaramucci is claiming was leaked is actually publicly available data.
Scaramucci told CNN that while he hadn't yet determined who in the White House was sharing information with the media, journalists like Lizza "know who the leakers are."
"When I put out a tweet and I put Reince's name in the tweet, they're all making the assumption that it's him, because journalists know who the leakers are," he said. "If Reince wants to explain that he's not a leaker, let him do that."
In a statement, a Justice Department spokesperson confirmed that hunting down leakers was a priority.
"We agree with Anthony that these staggering number of leaks are undermining the ability of our government to function and to protect this country," Justice Department spokeswoman Sarah Isgur Flores said. "Like the Attorney General has said. "Whenever a case can be made, we will seek to put some people in jail, and we will aggressively pursue leak cases wherever they may lead."
Before You Go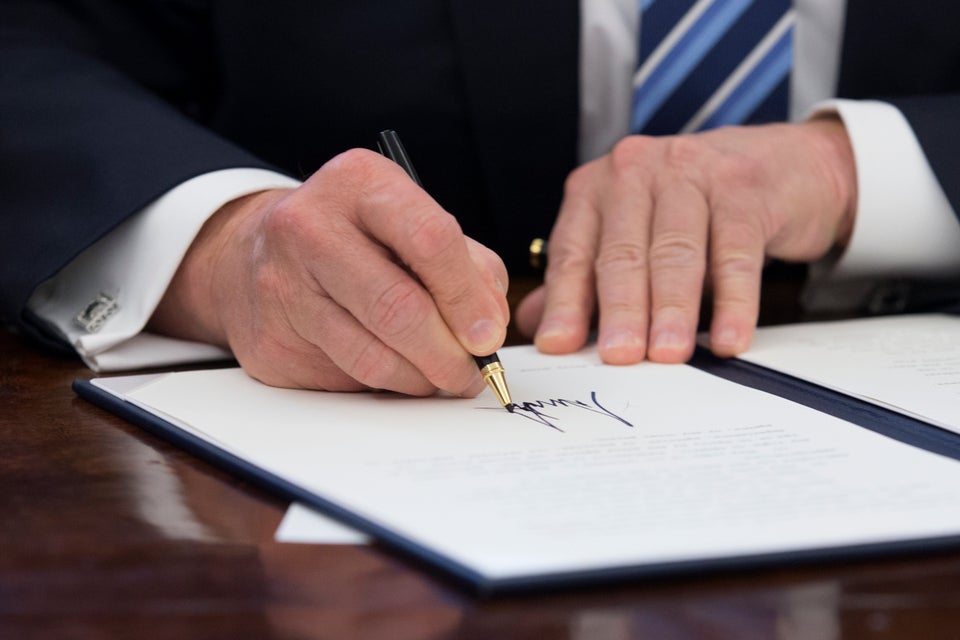 Donald Trump Loves Signing Things
Popular in the Community