Like retired football coach Jerry Sandusky, this Southern California boxing coach was a highly-regarded coach and mentor to boys and young men. Also like Sandusky, this coach had been accused of abuse before, but investigators never pressed charges. If they had, the recently-reported abuse the coach allegedly committed on a 15-year-old boy might have been prevented.
Instead, Anthony Serrano allegedly molested the boy as many as 50 times over the past year, police told KTLA. The boy was afraid to tell anyone about the abuse until after he recently moved away from Santa Ana, Calif., where Serrano was his boxing coach.
Serrano was arrested Sunday night after the boy's mother called the police with the sexual abuse allegations her son had told her. The boy had participated for five years in the Santa Ana Boxing Club, which Serrano helped run. Three years ago, the coach began mentoring, personally training and spending a lot of time with the boy at the club, tournaments and Serrano's home, the Los Angeles Times reports.
Serrano had been praised by local media for years as a "no-nonsense father figure." And the 15-year-old boy had no father, NBC reports.
Serrano was also a self-proclaimed former addict and criminal who wanted to keep kids from making the same mistakes he did.
"That's what's so disheartening," Cpl. Anthony Bertagna of the Santa Ana Police Department told KNX. "He portrays himself as a mentor and father figure and he takes advantage of that."
In 2008, Serrano was investigated after he was accused of engaging in inappropriate conduct with a different teenaged boy, who was also a member of the club, the Orange County Register reports. However, the Orange County District Attorney's Office did not file charges due to lack of evidence.
Investigators are now looking into that 2008 case and any other possible victims.
Joshua Diaz, Serrano's roommate and a former boxer in the club, told ABC that the alleged victim's mother made up the accusations after an unrelated personal dispute with the coach. "It's all false accusations. It's all a lie. It's a big lie," Diaz said.
Serrano is being held on $100,000 bail and is scheduled to appear in court Tuesday.
Because Serrano had access to so many other children, investigators suspect their could be more victims. Anyone with more information is urged to call Orange County Crime Stoppers at (855) TIP-OCCS.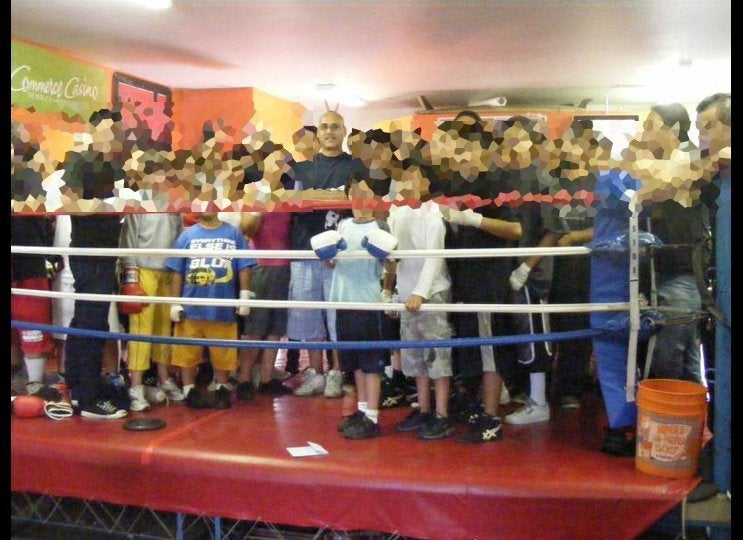 Anthony Serrano At Santa Ana Boxing Club
Related
Popular in the Community