Anthony Sukto was just 8 years old when his father committed an unthinkable act. It was the fall of 2004 in a neighborhood near Seattle, around 4 a.m., when 911 dispatchers received a desperate call from the terrified little boy.
"Please help me. My daddy killed me with a knife and I'm gone," Anthony told the dispatcher. "I woke up suddenly. My dad, he was killing my mom. And then my dad told me to go on the other bed, and then he was like, 'You're next.' Then he killed me... I was still alive. I kind of survived."
Anthony's father, Tony Sukto, had brutally attacked his mother before stabbing Anthony six times in the face, neck and stomach. Convinced that both the boy and his mother were dead, Tony left the house. Anthony quickly called 911 for help.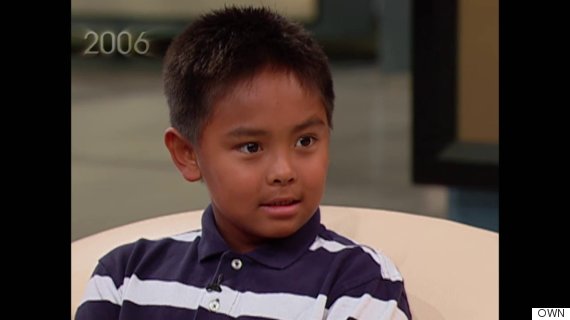 As emergency workers frantically searched for the boy -- the address that came up in the system did not match Anthony's -- the 911 call took another frightening turn. Anthony's father had returned. In an instant, Anthony hung up on the dispatcher and the line went silent.
Then, something miraculous happened. Right as Tony had returned to the house, the police arrived and captured him.
Anthony, however, was near dead.
"I threw up a prayer right there," said Sergeant Mark Eakes, who was on the scene and recounted the incident to Oprah in 2006. "I didn't know if he was going to make it. I've seen a death look, as we call it, before. And he had that look in his eyes."
But Anthony survived. When he spoke with Oprah two years after the attack, he told her that angels had told him to play dead and helped him call for help. "The angels lifted me up to the phone," he said.
Sgt. Eakes and fireman Jeff Colquhoun, also on the scene, reunited with Anthony on that "Oprah Show" stage several years ago, expressing what an inspiration he has been to them both. "Anthony, as you probably already know, is an incredible kid," Sgt. Eakes said. "Anthony has courage. He reminded us all of what that is."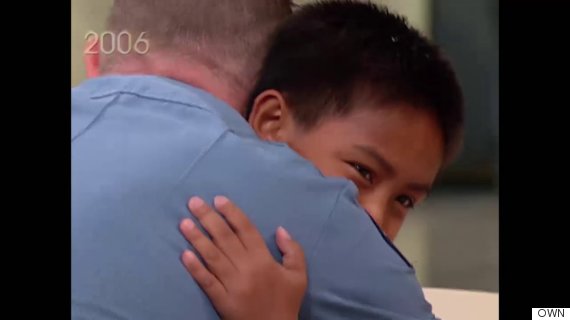 Today, Anthony is 18 and a senior in high school, living in Texas with his aunt and uncle. "Oprah: Where Are They Now?" recently caught up with him in his home state of Washington.
"I've been doing great," Anthony says. "I've got a lot of support from my aunt and uncle, and friends."
Tony Sukto, meanwhile, was convicted of first-degree murder and received a sentence of more than 25 years in prison. Anthony hasn't had any contact with his father since he began serving his term -- but does have hopes that the two can have a conversation someday.
"Once he's up for parole, I'd actually love to sit down and talk to him," Anthony says. "I'm sure he doesn't know that I still forgive him and I love him. I just want to tell him that."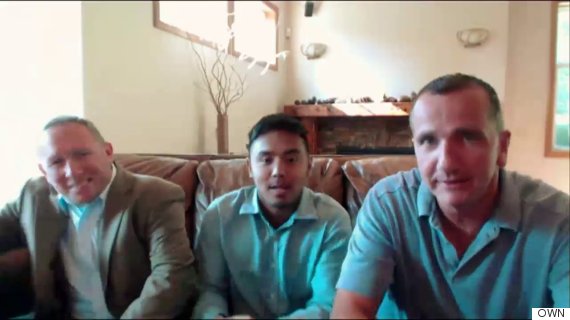 After first crossing paths more than a decade ago, Anthony is still close with both Sgt. Eakes and Colquhoun, even staying with Sgt. Eakes when he visits Washington. Both Sgt. Eakes and Colquhoun tell "Oprah: Where Are They Now?" that Anthony has continued to be an inspiration to them over the years.
"He's survived in spite of an incredible tragedy," Colquhoun says. "And yet, since day one, nothing but a smile from him, every single day."
REAL LIFE. REAL NEWS. REAL VOICES.
Help us tell more of the stories that matter from voices that too often remain unheard.