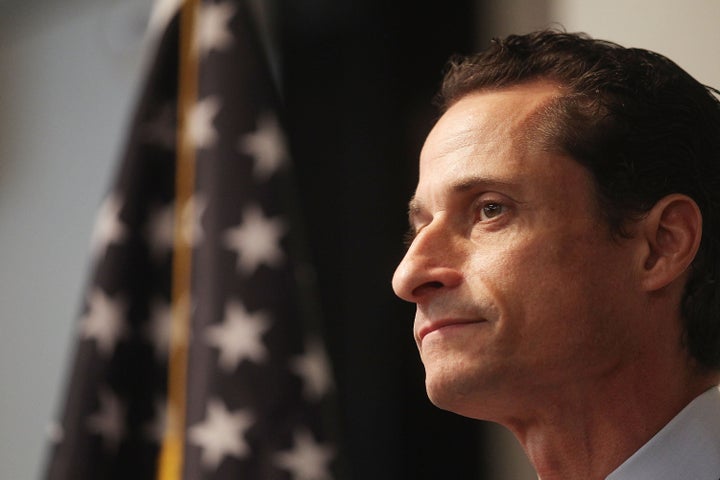 Former New York Democratic congressman Anthony Weiner's decision to resign on June 24 following his admission of inappropriate sexual contact with women online hasn't put an end to his campaign's spending, a review of the politician's federal election records from The Hill shows.
In fact, with his campaign spending totaling more than $130,000 in the third quarter -- the entirety of which took place after Weiner's departure from office -- Weiner clocked in as the fourth-highest spender out of all U.S. representatives from New York City over that period, The Hill points out.
According to an itemized breakdown, the Weiner campaign rung up $10,000 in travel expenses, $25,000 on consulting firms and "policy research," and just under $30,000 on legal fees during the third quarter.
A spokesperson for Weiner explained that the majority of recent expenses were "associated with the winding down of Anthony's campaign."
The Weiner scandal unfolded earlier this year after a tweeted picture of the congressman's crotch was sent to a 21-year-old college student from Seattle. Weiner claimed to have been hacked, but scrutiny quickly intensified until the true extent of his online engagement with women around the country was uncovered. In the end, Weiner admitted to having taken part in internet relationships with six women. One of the women, Traci Nobles, a 35-year-old former cheerleading coach from Athens, Ga., is set to release a book about her interaction with Weiner.
Weiner's post-resignation campaign finance record is not unique. Other disgraced congressmen, such as Chris Lee (R-N.Y.) and Eric Massa (D-N.Y.), as well as former Senator John Ensign (R-Nev.), used campaign funds to cover legal expenses in the third quarter of this year, according to The Hill.
For the entire report from The Hill, click here.

Popular in the Community