The alleged conversations were posted on the nightlife site "The Dirty" on Monday, which claims to be in contact with the unidentified woman.
According to the site, Weiner used the handle "Carlos Danger" when talking to the woman:
I've been in contact with a young female girl who wishes to remain Anonymous. She was lured by Anthony Weiner post scandal via Facebook. They had a relationship for 6 months and she believed they were in love. Anthony Weiner like a true sex predator promised Anonymous many things like a job at Politico and a condo in Chicago (a place they could meet up and have sex). The relationship consisted of Anthony Weiner and Anonymous sending sexually explicit pictures of each other and having sexual conversations via phone.
Weiner also allegedly offered to help her get featured on a Politico panel, if she did him a "solid" and "hard delete" all of their correspondence.
"The Dirty's" founder Nik Richie said he has a "penis image" Weiner allegedly sent and would be publishing it soon.
Both NYMag and Buzzfeed have reached out to Weiner's campaign. As of this time, no word from his camp.
If true, the sex chats could potentially damage Weiner's ambitions of becoming the next New York City mayor.
UPDATE: Weiner has released a statement responding to the allegations, characterizing them as partially true.
"I said that other texts and photos were likely to come out, and today they have. As I have said in the past, these things that I did were wrong and hurtful to my wife and caused us to go through challenges in our marriage that extended past my resignation from Congress. While some things that have been posted today are true and some are not, there is no question that what I did was wrong. This behavior is behind me. I've apologized to Huma and am grateful that she has worked through these issues with me and for her forgiveness. I want to again say that I am very sorry to anyone who was on the receiving end of these messages and the disruption that this has caused. As my wife and I have said, we are focused on moving forward."
Support HuffPost
The Stakes Have Never Been Higher
Related
Before You Go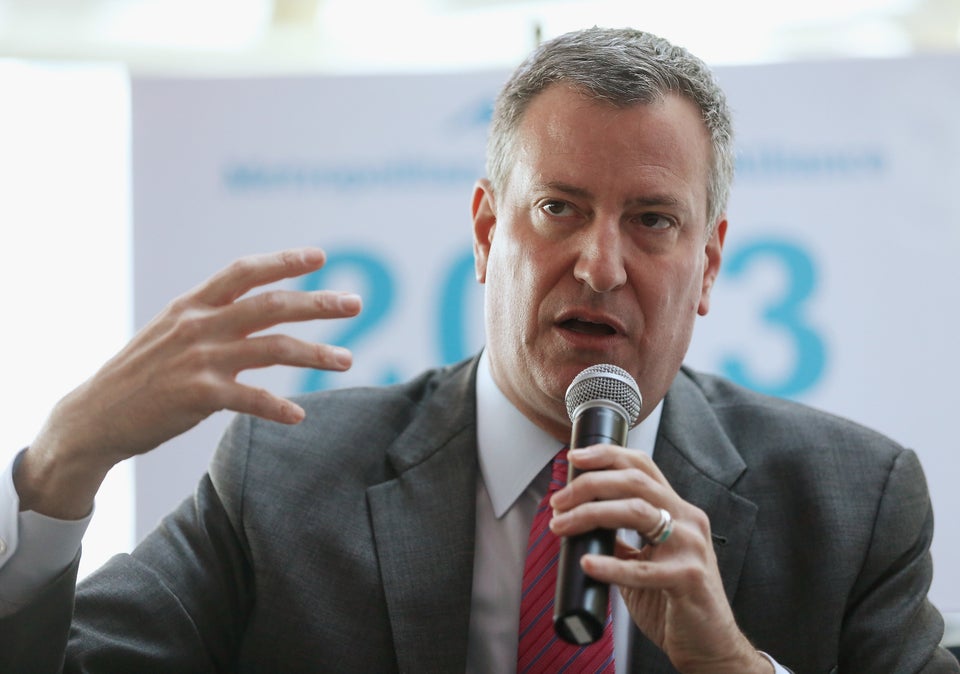 2013 NYC Mayoral Candidates
Popular in the Community