Anthony Weiner conceded defeat in the race for New York City mayor Tuesday night.
As poll results came in showing the former congressman in distant fifth place, Weiner took to the stage at Connolly's Pub in Midtown and put an end to a once-promising campaign.
"Now, sadly, we did not win this time," he said. "But I could not be more proud of the campaign we ran."
"There's no doubt about it," he added. "We have the best ideas. Sadly, I was an imperfect messenger."
Weiner, who resigned from Congress in 2011 amid a sexting scandal, joined the Democratic mayoral primary earlier this summer. He quickly climbed in the polls, even briefly gaining frontrunner status.
In July, however, revelations that Weiner had more online relationships with women after his resignation caused him to plummet in the polls.
Though his wife, longtime Hillary Clinton aide Huma Abedin, often stood by his side on the campaign trail, she was absent from his concession speech.
Before You Go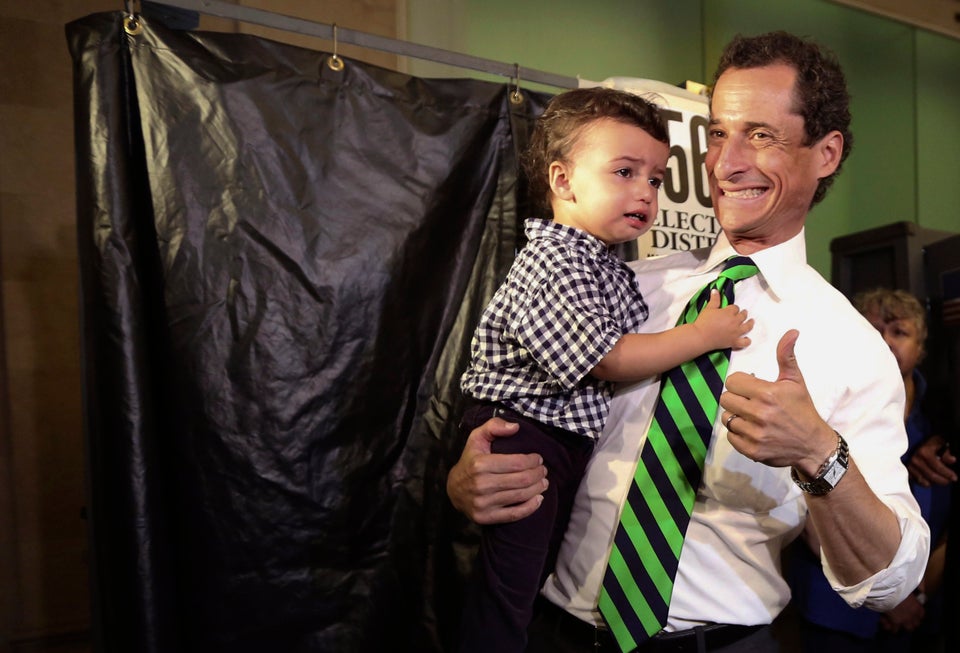 NYC Primary Day 2013
Popular in the Community